At Mahakala Plant based retreat, our guests are nourished with fresh & sustainable homemade vegan food every single day. We are passionate about delicious vegan nutrition and are always exploring in the kitchen to find new recipes that our guests love. Here is one of our guests' favourite pasta recipes that we use at our plant based retreat.
Delicious & healthy anti-inflammatory Turmeric..
Over the course of the last few years, Turmeric has become such a trend but it should not come as a surprise – not only does turmeric taste fantastic but is also amazingly anti-inflammatory. Turmeric contains a great deal of different kinds of health increasing properties and, therefore, lowers the risk of getting a heart diseases,  brain diseases, cancer, Alzheimer's disease, depression as well as other age-related diseases.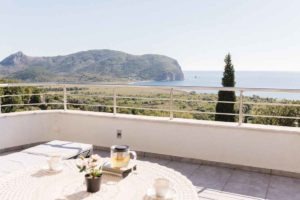 This quick, easy and nourishing recipe is here to save your busy nights
We know that life can get a little hectic at times, and sometimes it feels like there is not enough time to cook beautiful, thoroughly nourishing meals – and that is alright. Therefore, it is important to have delicious tasting yet quick and easy recipes for those kind of days. This is why we wanted to share our favourite pasta recipe with you –  it is really quick to make, tastes amazing and contains nutrients that keep your energy levels up without sacrificing your health. Try what we eat at our plant based yoga retreat at home and fall in love with delicious & healthy vegan food!
Turmeic Eggplant Pasta
Ingredients:
2 Eggplants
Onions
Noodles of choice (preferably spaghetti, linguine or tagliatelle. Use rice noodles if you prefer gluten free)
Ginger
Garlic
Turmeric
Steps:
Chop onions, garlic, ginger into small pieces and fry.

Chop eggplants into small pieces and add to the rest.

Cook noodles in salted water.

Add the noodles into the pan and mix till everything is combined.

Season with turmeric, salt and pepper and more garlic if needed.
ENJOY!!