Traveling has never before been easier and more accessible than in our day and age. Budget airlines promise to fly you out for an affordable 20 euro return rate and travel companies frequently advertise discount deals on hotels, food and activities. There simply aren't excuses to not eco travel these days!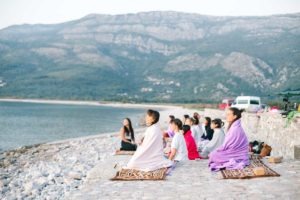 Eco tourism as our brightest hope
And while it is fantastic that we can all afford to experience exotic cultures nowdays, the impact on our environment is damaging. With climate change being an alarmingly pressing threat that confronts humanity, an alternative for the aware budget traveler is on the rise: eco tourism and eco travel.
Deepening the meaning of your travels
Eco tourism and eco travel has been hailed around the world as a means to travel the world while at the same time minimizing environmental impacts, respecting host cultures and maximizing the benefits to local people. If we want to continue exploring the globe and connecting to other cultures, we need to change and rethink the way we make use of our resources.

The real win-win: travel more sustainably all while being cost efficient
As a consequence, we need to find ways that make traveling more sustainable. If we care for our planet, we also care for ourselves and those around us. It's a non-confirmed preconception that sustainable, environmentally friendly travel has to be expensive. Eco traveling can indeed be a win-win situation for the environment and your wallet. Here, we have compiled some simple yet effective tips to help you travel more sustainable and budget-friendly.
Pack light, travel lighter, feel lighter!
No matter if you are flying, taking the bus or driving by car, every kilogram counts. The more you pack, the more weight it will put on the plane, bus or car, the more carbon emissions are produced. You reduce your carbon footprint by just packing the essentials next time. Plus, if you pack light, you save yourself the extra check-in baggage fee by just traveling with hand luggage.
Cut down air kilometres and travel by land when possible
Easier said than done, especially if you fancy going to far away exotic places. But for the sake of the environment, try to keep your oversea travels limited to once a year. For smaller holidays or shorter distances, try traveling overland with the car, bus or train. A big plus: You can enjoy the landscape as well.

Save the world by donating
If you do have to fly a lot, for work, because you live very remotely or you're simply a globetrotter at heart, there are organizations you can donate to offset carbon emissions. In return, they will plant trees with the money donated, helping to restore our forests and providing us with necessary oxygen we need to breathe. It's still not an ideal solution, but it is a start into a more conscious, eco-friendly future.
Experience another part of the country by using public transport and carpool 
Especially big cities and developed countries have a great public transport network that is much cheaper and eco-friendlier than going by taxi or with a rental. If you do want to go by car, try carpooling. Apps like Uber and Lyft also offer the option to share your ride with others.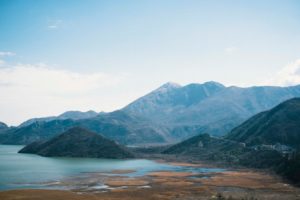 Enjoy yourself and extend your stay for maximum benefits
If you are planning to stay at more than one place during your vacation, try to stay longer at each destination. The less you move around, the less carbon emissions and waste you produce. Plus, you get to retreat a few more extra days. Staying longer at each destination is often also more relaxing, saves you money and immerses you into local culture.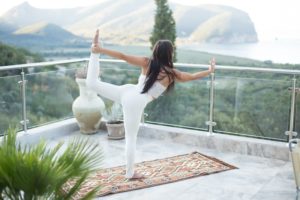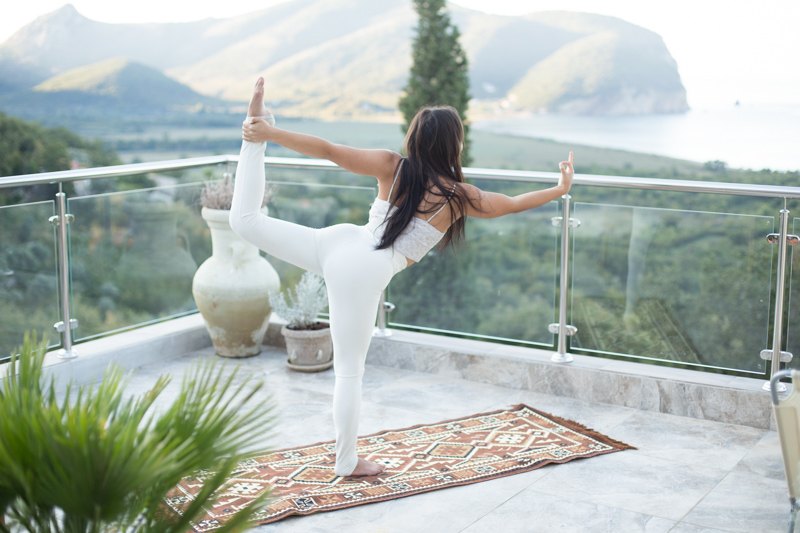 Say no to plastic
This is a big one, especially when traveling to less developed countries. These days, everything comes packed in plastic and it can be tricky to avoid it completely. When going shopping or to local markets, bring your own reusable shopping bag. If you are traveling on the airplane or buying food on the streets, these often come with plastic cutlery. For less waste, purchase a reusable, wooden cutlery travel set that to accompany you on your adventures.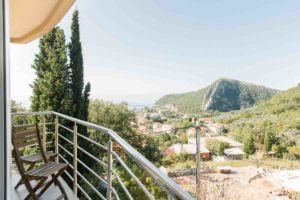 Avoid bottled water and keep your drinks cold in a sustainable steel bottle
Just with reducing your general plastic waste, with this one you are also making a step towards decreasing your plastic trash. Bottled water is not only expensive, the resulting plastic bottles are also an enormous threat to the environment. With a reusable water bottle, you can refill your water anywhere.
If you are in countries where the water isn't safe to drink, think about purchasing a LifeStraw. The Swiss company has developed a water filter system in the size of a straw that makes your drinking water clean and safe, no matter where you go.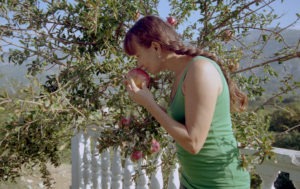 Do work exchange and pay almost nothing for it
If you're on a budget or really want to immerse yourself into local life, try and do a work exchange. Websites like Workaway or HelpX connect local guesthouses and families with curious travelers. For a few hours of work per day, mostly in housekeeping, cooking or hospitality, you get free food and accommodation, a local guide and often even life-time friends. Some projects even involve building eco-guesthouses or learning about permaculture, another great way to give back to the planet.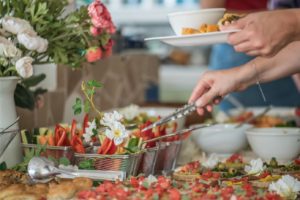 Eat local and plant-based meals and keep your body healthy and fit throughout your travels
If you're exploring a new country, try to saturate your appetite with the local cuisine. This way, you will not only discover culinary secrets, but you also support the local economy. Most often the local meals are also the cheapest ones, not cutting a hole into your wallet.
Consuming fresh regional produce also means a smaller carbon footprint. If you choose mainly plant-based meals, you can reduce your footprint even more by cutting out meat.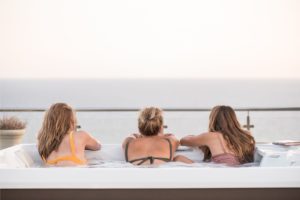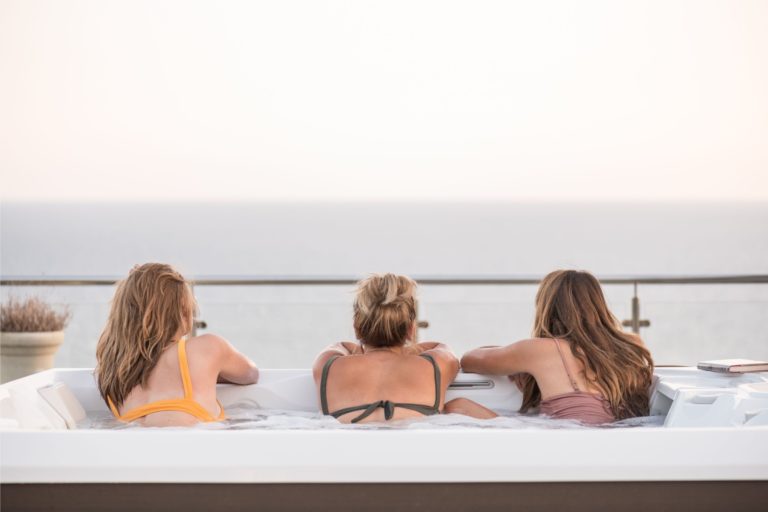 Reward guesthouses with a sustainable agenda
The accommodation you choose also impacts how eco-friendly your get-away is. To eco travel, do some research on the sustainable practices of your lodging house before you book a hotel or apartment. Look for accommodation that is green certified or is designed with sustainability in mind by making conscious choices about food, electricity, waste transport and our environment. Eco-friendly resorts do not necessarily have to be more expensive than their wasteful counterparts.
Try out our transformative Eco Retreat in Europe!
If you are interested immersing yourself more in eco travel and Sustainable tourism in Europe, and want to make your next vacation more eco-friendly, sustainable and fun join us on our plant-based, eco yoga retreat! And if you have more eco friendly travel tips, please share them on the comments below – together we can make an impact in protecting our planet.
Written by Clara Malzer