How has your yoga practice shifted since self-isolation? Is Online yoga becoming your go to? 
Perhaps you're missing your live classes and the feeling of being guided, adjusted and moving in a group. Or, maybe your daily self-practice is becoming a little stagnant, and you're struggling to keep returning to the mat. If so, we've put together a list of our favourite online yoga programmes – from free YouTube videos to extensive subscription sites – to help you and your yoga practice blossom.  
Unroll your mat, and begin. 
1. The Best Online Yoga Site: Yoga with Adriene – Something for Everyone
Now a huge global success, Texas's Adriene Mishler is a go-to for home practice.  With hundreds of free YouTube videos to choose from, Adriene caters for the complete beginner to the more experienced practitioner, sharing her ethos to 'find what feels good'. Her clear and straightforward teaching style allows you to focus on the subtle body and your breath, and her humour keeps each practice fresh and fun. New videos are released most Sundays, alongside a heartfelt Love Letter. 
Suggested practices: For a focused month-long Hatha programme, opt for the original 30 Days of Yoga, the mantra-focused Yoga Camp or the nourishing Home. If you are feeling more anxious, dip into the recently curated playlist Yoga for Uncertain Times to help ease the mind and connect with the body. 
Price: All YouTube videos are free! Courses can be purchased from Adriene's website, or a membership to Find What Feels Good is $9.99 a month for a more comprehensive yoga programme.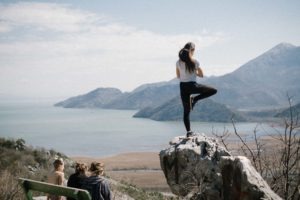 If you're looking for variety, Glo has it all. Every style of yoga, meditation and pilates are brought to you by expert teachers from around the world. The sheer amount of classes can be slightly overwhelming, so finding a teacher you connect with is the best way to navigate the site. Choose Jason Crandell for virtuoso programmes with a focus on anatomy and combining strength with flexibility; tune in to Tiffany Cruikshank for Self-Myofascial Release and Yin sessions; or practise with Jo Tastula for feminine and transformative Vinyasa, meditation and pre-natal classes. 
Suggested practices: Find Your Teacher, Progress Your Flow to sample different guides, Jason Crandell's Yoga Challenge for Strength for a 14-day power fix, and the site's curated collections for theme-focused sessions. 
Price: $18 a month, after a 30-day free trial. Teachers or those looking to deepen their knowledge of yoga can purchase additional courses through the site. Maybe find a yogi friend to split the cost? 

Yoga Girl Rachel Brathen became an early Instagram yoga sensation with her down-to-earth spirit, funky inversions and commitment to #YogaEveryDamnDay. She's since turned her love for yoga into a mindfulness community, and the Yoga Girl site offers thoughtful podcasts, reading and a myriad of online classes. Developed from the original OneOEight platform, the Yoga Girl practice site offers a variety of styles and sessions from a community of guides, with a loving and kind approach. 
Suggested practices: Bee Bosnak's Exposed for beautiful heart-opening asanas (Check out her YouTube channel for strong and graceful classes); Rachel Brathen's Courageous Flow to take you out of your mind and into your body; Amelia Barnes' Water Flow for a soft and feminine opening session. 
Price: A free membership gets you access to the site's complimentary programmes (including the current #30DaysOfSpace). A premium subscription costs $16 after a 10-day free trial.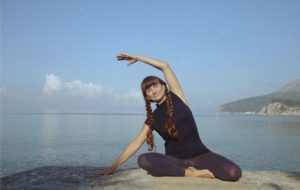 For a more fitness-focused approach to yoga, tone up and tune in with Alo Moves. A subscription gives you access to hundreds of classes at different levels and intensities to help you find your strength and achieve your personal yoga goals. 
Suggested practices: Briohny Smith's Fluid Flexibility Flows to explore movement in each area of the body, and Laruga Glasser's Ashtanga Step by Step to break down the half-primary series. 
Price: $20 a month, following a two-week free trial. 
As we expand our online yoga offering, head to our YouTube page to unwind and connect with your breath. Let our very own Dr Vesna Lemm guide you through an invigorating Nadi Shodana pranayama, and listen to Marijana's soothing tones as she leads to you through a blissful Yoga Nidra session. For expectant mothers, watch Vesna's feminine and gentle pre-natal flow. 
Sign up to our free at-home retreats and courses for tips and advice on how to stay healthy in mind and body during these times. 
6. Last but not least, the best online yoga classes can be from Your Local Yoga Studio – To support your teachers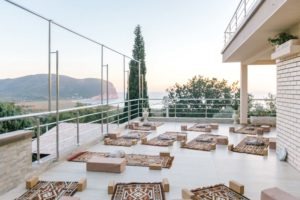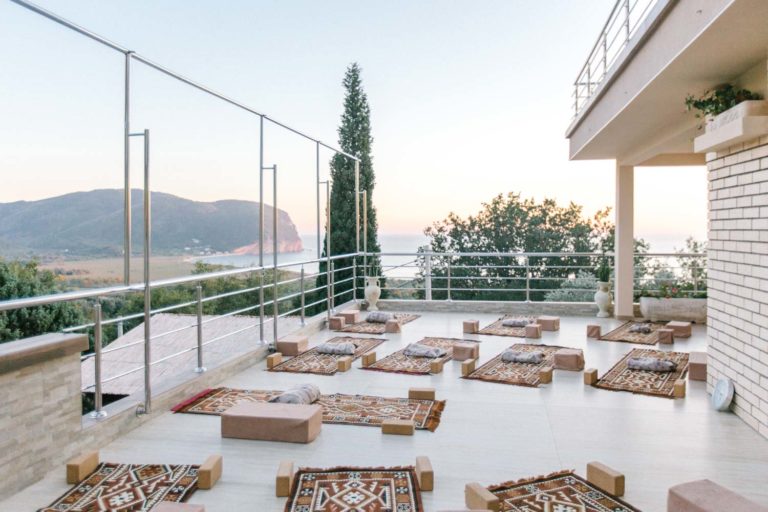 As yoga studios have been forced to close their doors, many are taking their classes online. Look up your local studio to see how they are transitioning to the virtual yoga world and how you can support them through this difficult time.