Health & Detox Yoga Retreat
Reclaim your health & happiness in our 8 days retreat with doctor Vesna Lemm
This specialized retreat predominantly focuses on your mental and profound bodily well-being. This special retreat is run by Dr. Lemm, who is an expert in detoxing the body. Spend a week learning about health and nutrition, nourishing your body, soul and spirit by daily yoga and health & detox programs, enjoy massages and energise your body with delicious vegan food. Our doctor will be available at all times, so you will have the opportunity to ask any questions you might have regarding your own physical or mental wellbeing. This retreat is for anyone who wants to deepen their knowledge about physical and spiritual wellbeing as well as trying out detoxing and revitalising their body. Everyone is welcome to join this retreat, no previous experience is needed.
How you feel at the end of the Yoga Retreat?
Uplifted and radiant

in body, mind and spirit. Thoroughly energised after cleansing your body properly with Dr. Lemm's special program and different spa treatments

 

Rejuvenated, relaxed and deeply nourished

, and ready to step back to your life with new can-do attitude, focus, commitment and regained energy

Confident after gaining a great deal of knowledge & skills

to support your commitment to health in the long-term!
The retreat facilitator is one of the particularly rare doctors that has built a bridge between Western medicine and more Eastern, natural way of looking at health and wellbeing. As well as being a general practitioner, she is not only a certified midwife but also trained in natural medicine, nutritional medicine, and acupuncture. At this special yoga detox retreat, she will be available for you giving acupuncture treatments, nutritional speeches, yoga philosophy talks as well as tongue diagnostic.
Health & Wellness Spa at our Detox Yoga Retreat
Acupuncture & tongue diagnostic
Detox & health talk by Dr Lemm
Daily detox smoothie
Nutritional talk by Dr Lemm
Wholeness Massage

Enjoy our free inra-red sauna and relax in a rooftop Jacuzzi surrounded by the mountains and overlooking the ocea
Yoga, meditation & workshops at our Detox Yoga Retreat
Daily yoga and meditation sessions in our outdoor terrace, Shala, or beach.

On the full moon night, we will be doing a guided meditation session and a fire ceremony.

We offer Hatha, Vinyasa, Sivananda, Bhakti and Yin yoga styles. More slow paced yoga practices.

We will support and guide you in developing your practice. The yoga caters for all experience levels.  

Creative workshop (Different D.I.Y. workshop depending on the week, e.g. painting with nature's colours, kirtang, dance and magic movement, sound healing, intention setting)

Yoga workshops to help you take your practice on new levels and integrate the practice in your daily life.

Two qualified yoga instructors which you can reach out to talk to about your personal yoga.

Quality yoga equipment including mats, blocks, cushions & blankets.
Explore Montenegro's Nature our Detox Yoga Retreat
Immerse yourself and explore Montenegro by foot with many walking trails on turquoise coastal beaches, lush hills and valleys, or go for a swim to explore hidden caves.

A private boat tour exploring Montenegro's coastline visiting a tiny uninhabited island topped with a historic church and coastal caves you can swim in.

Sunset cliff walk – The walk takes you through the wild forest and finally leads up to one of Montenegro's most beautiful cliffs with the view of pristine turquoise water underneath you.
7 nights accommodation in our beautiful Villa located in a village between mountains, along with a breath-taking view of the Adriatic sea. The villa is located only 15min walk from the local beach.

Sustainability is close to our heart.  Our restaurant is vegan, we source fresh water from the mountains, keep our appliances eco-friendly with salt water filtration application, organic sewage systems and solar power.

Complimentary Wi-Fi internet access (at certain times a day)

Complimentary Airport

shuttle Service from Podgorica Airport (TGD) on Sundays at 12 p.m. and leaving Mahakala at 8:30 the following Sunday
2 daily homemade vegan buffets made of fresh seasonal ingredients from Montenegro

Our recipes are created by Dr Lemm who specializes in nutritional therapy. By nourishing your body with the delicious food, you will get to experience how nut

rition can boost your energy and mood.

We use an intermittent fasting program. The benefits include improved brain function, better digestion, skin and immune system.

Unlimited purified spring water & herbal infused tea is always available for our guests
Photos of our latest Detox Yoga Retreat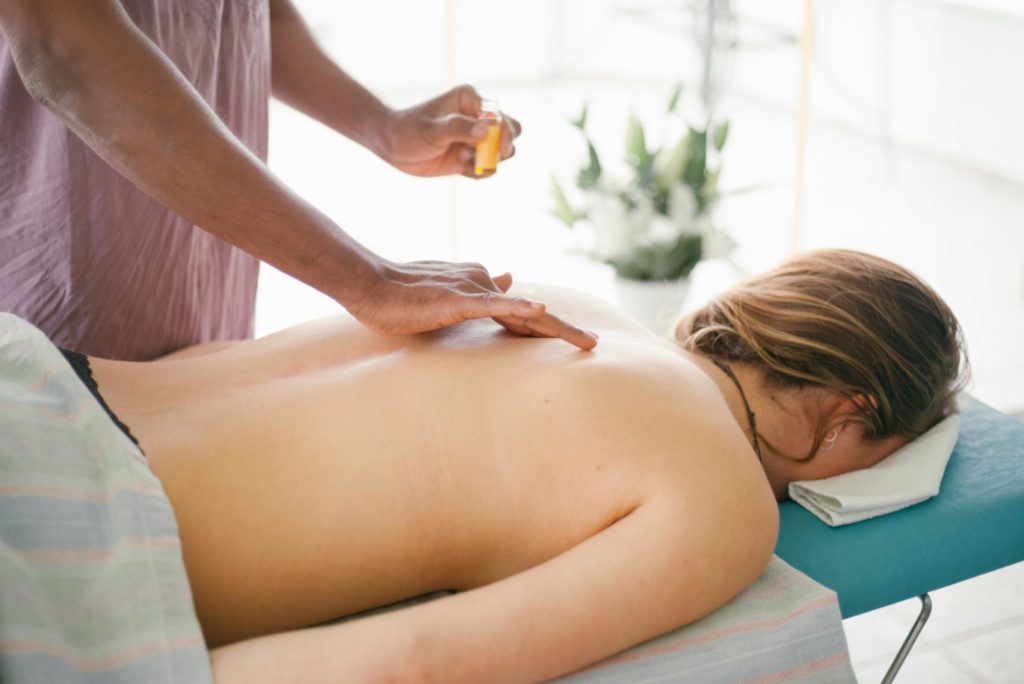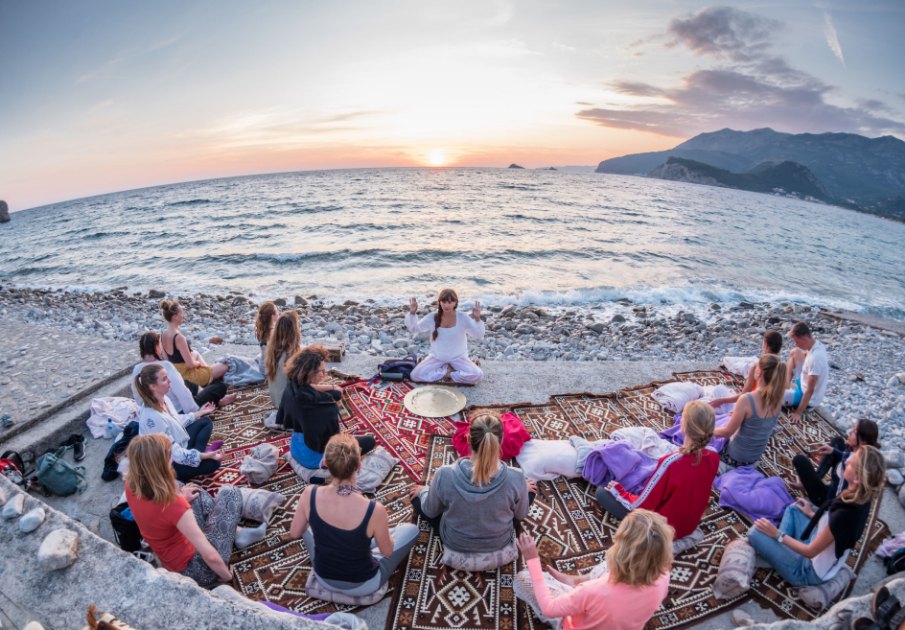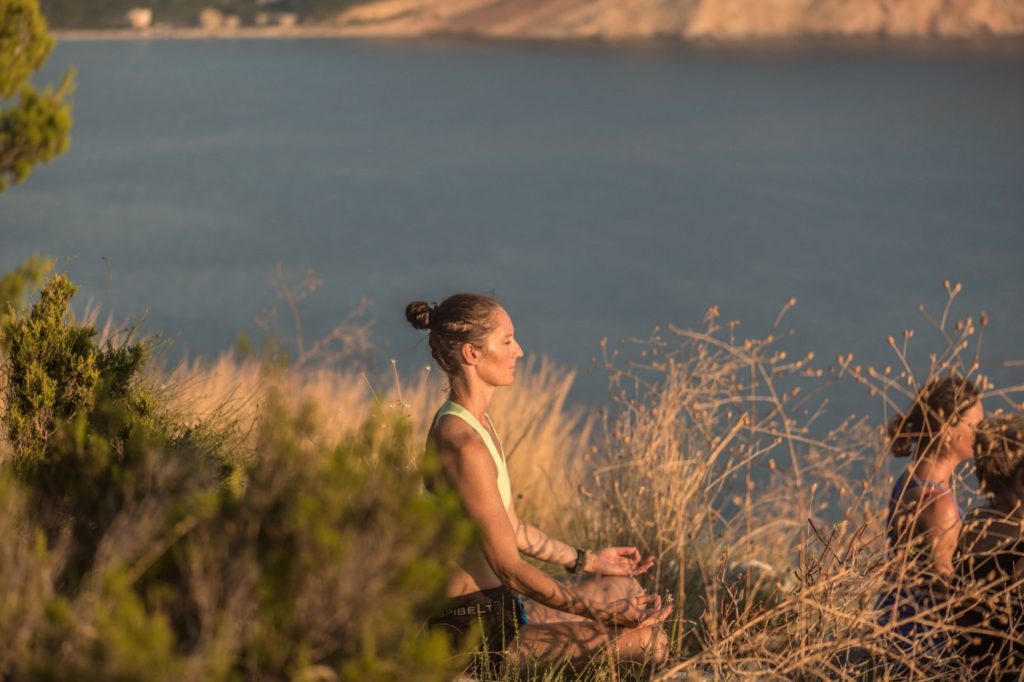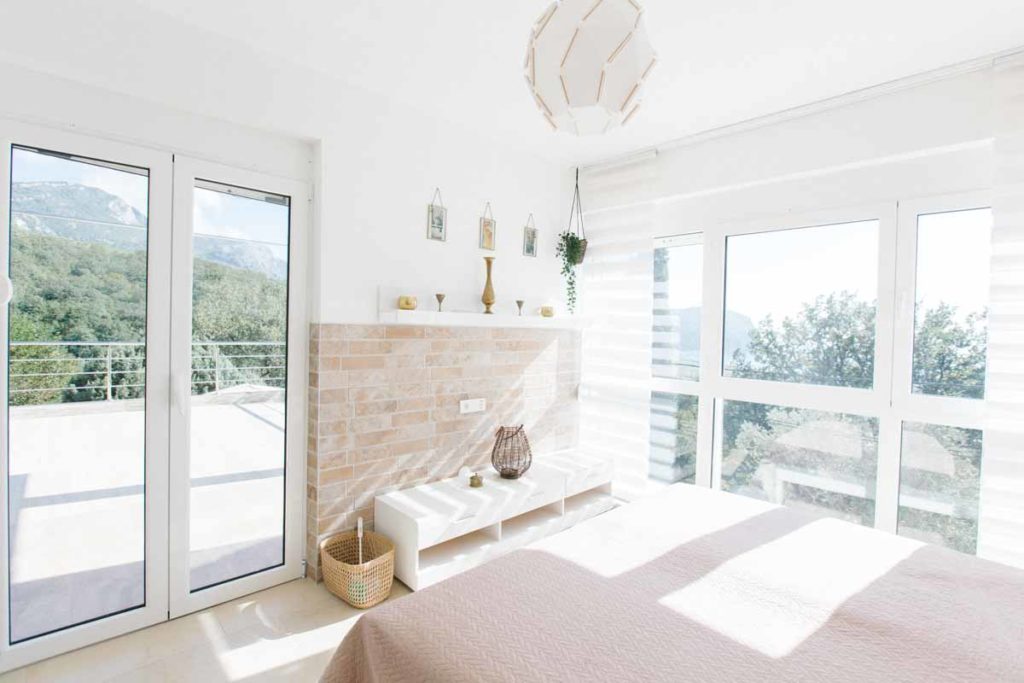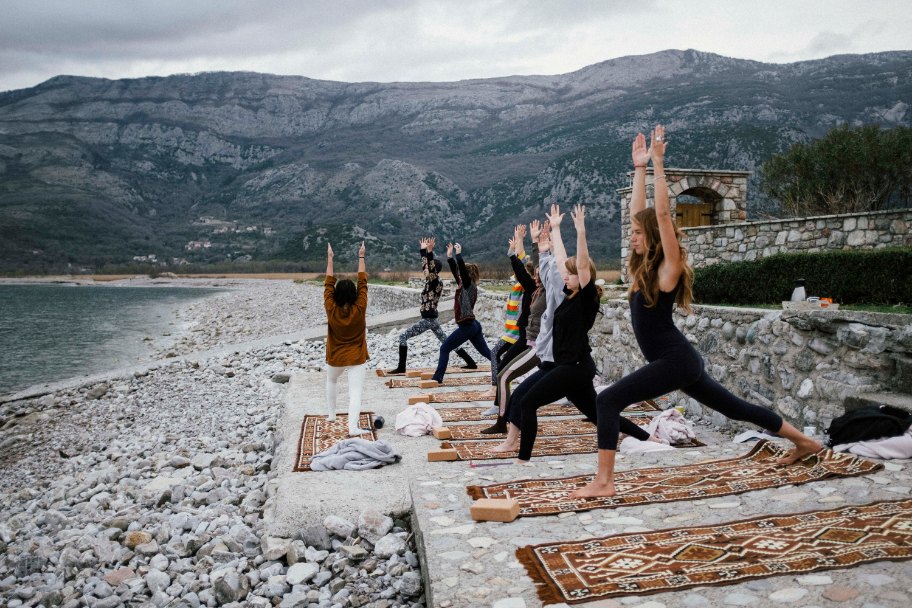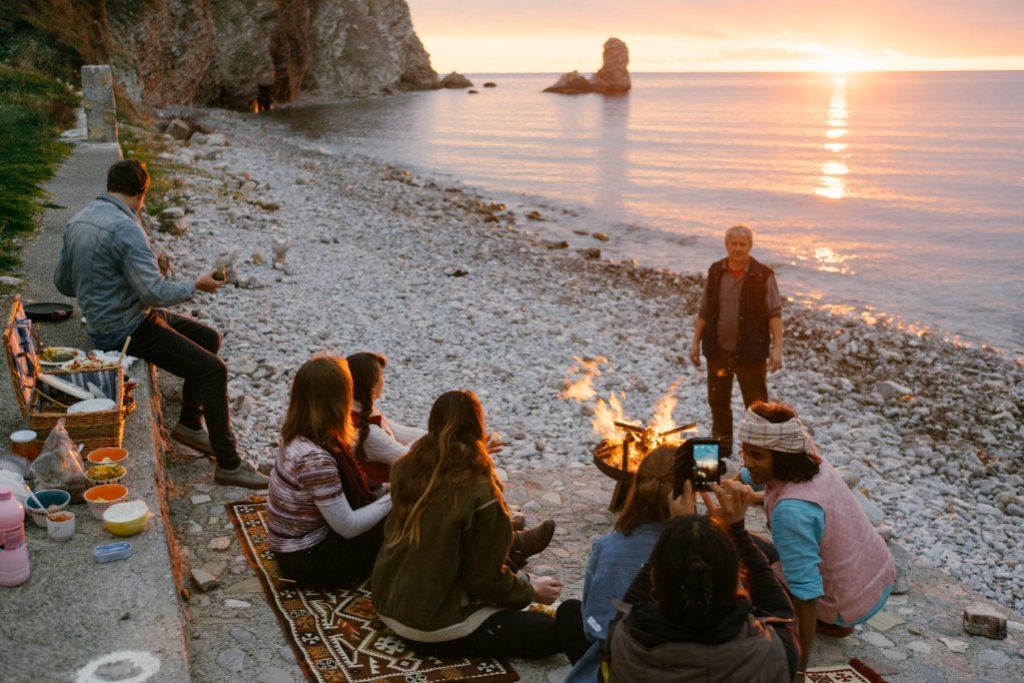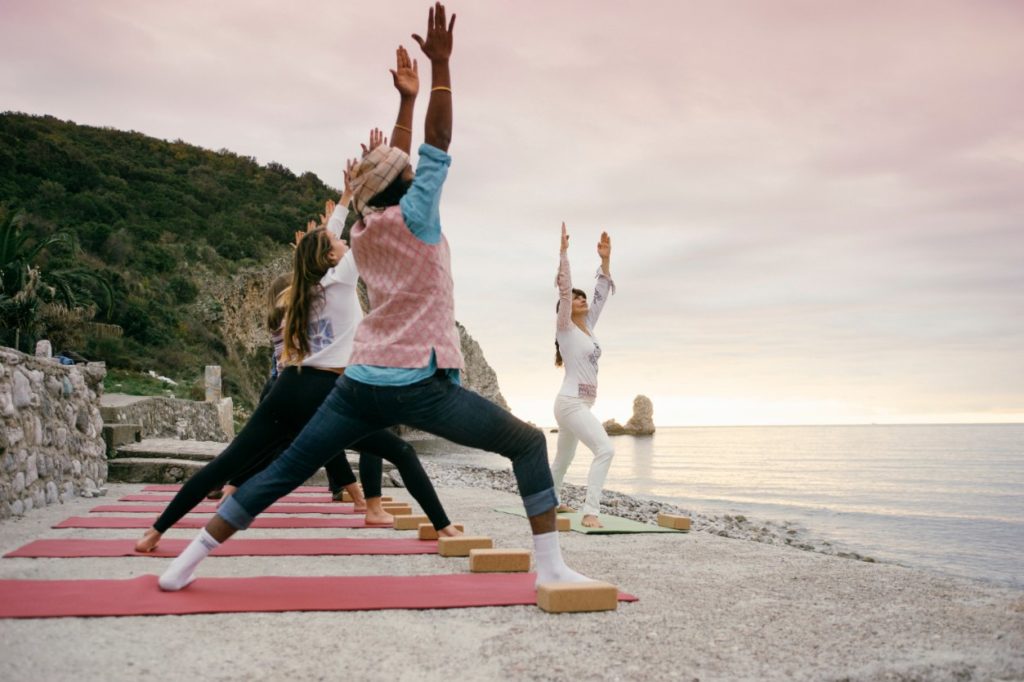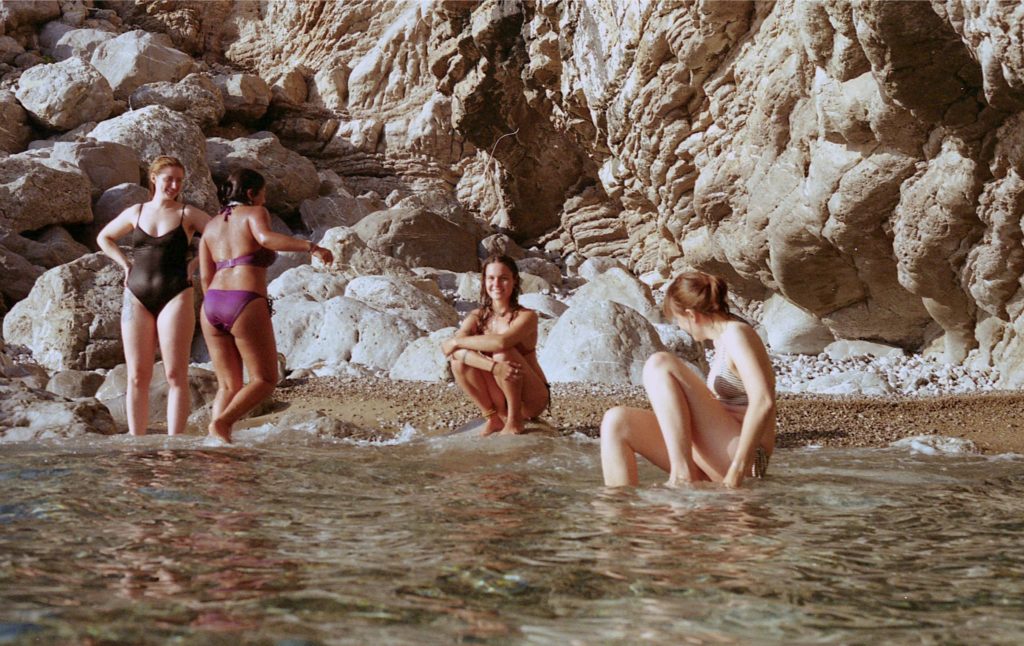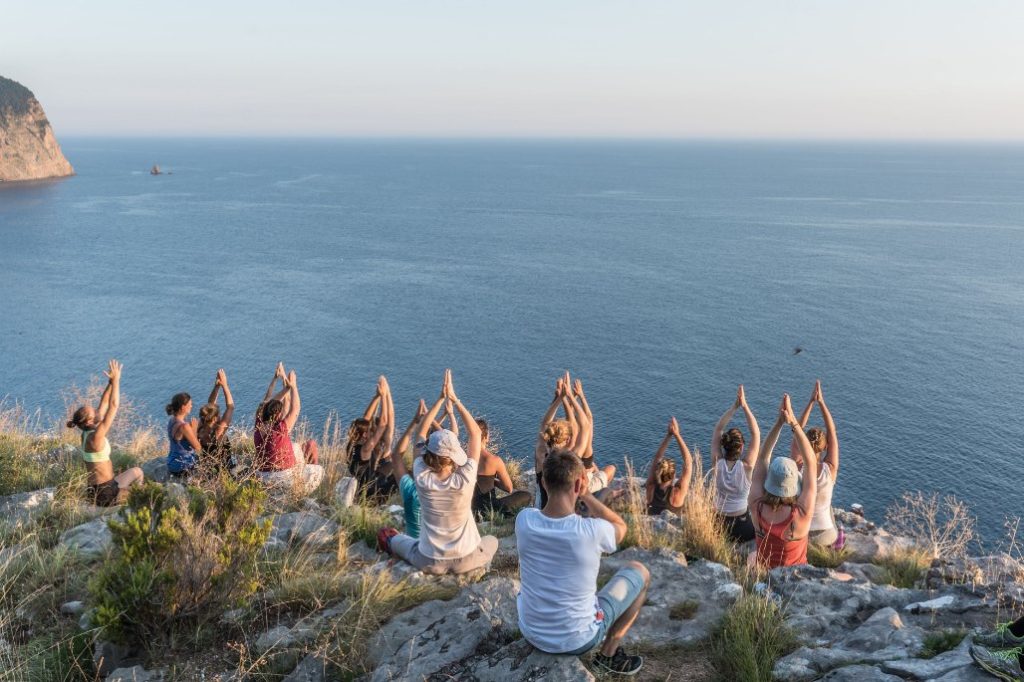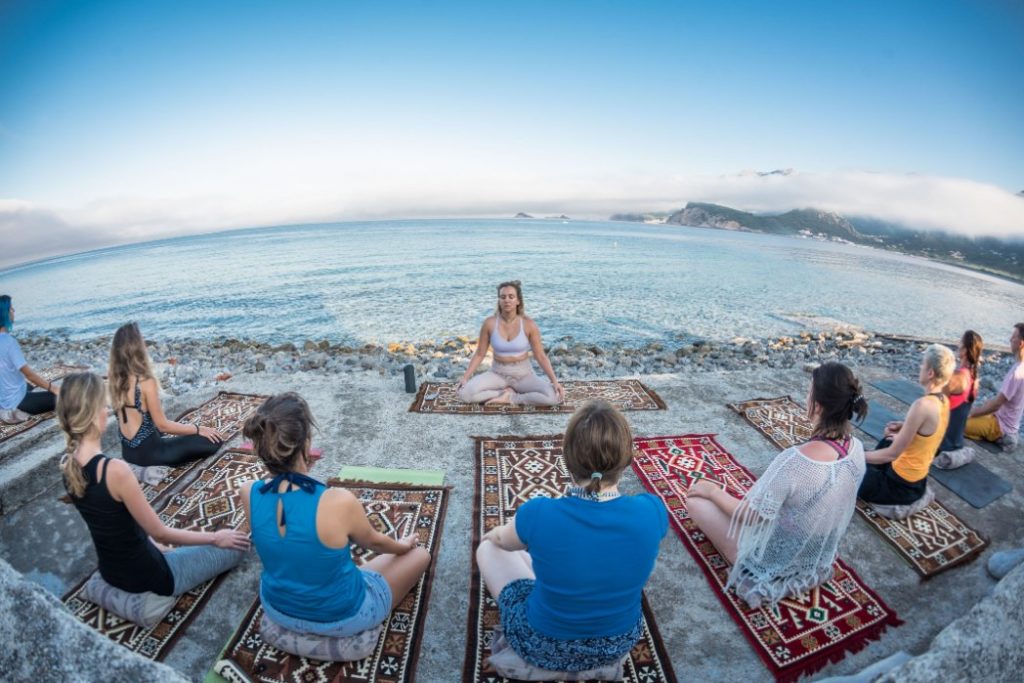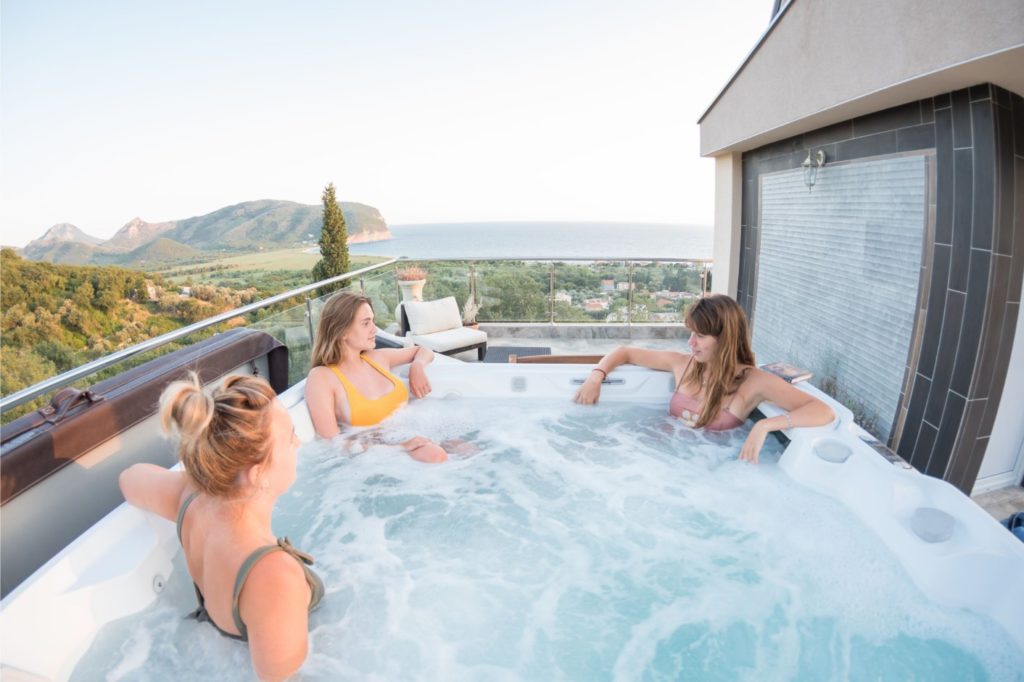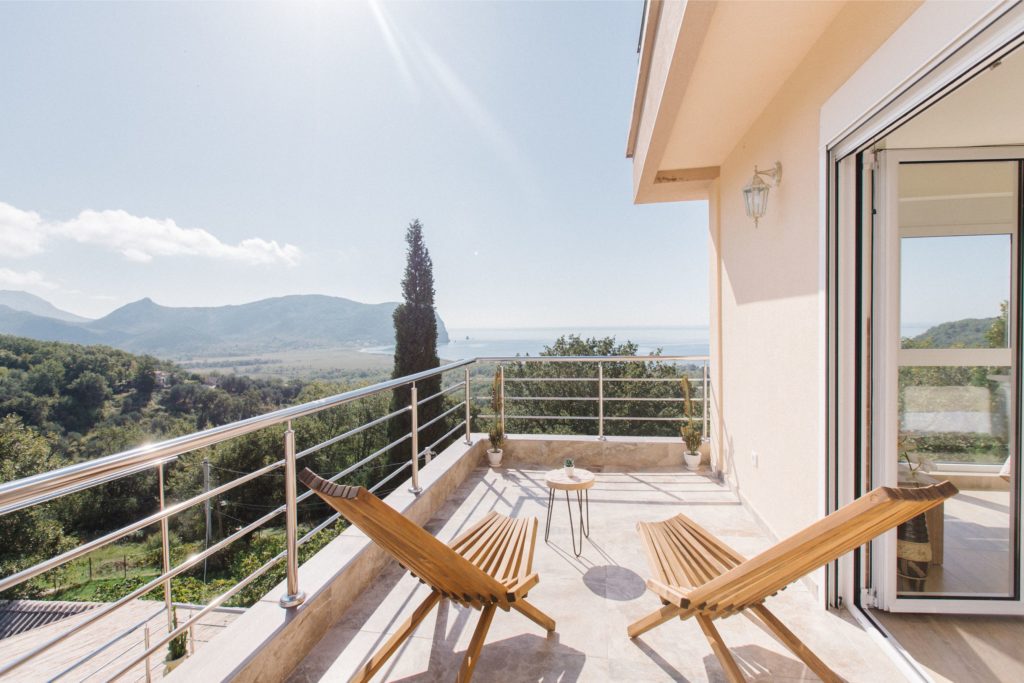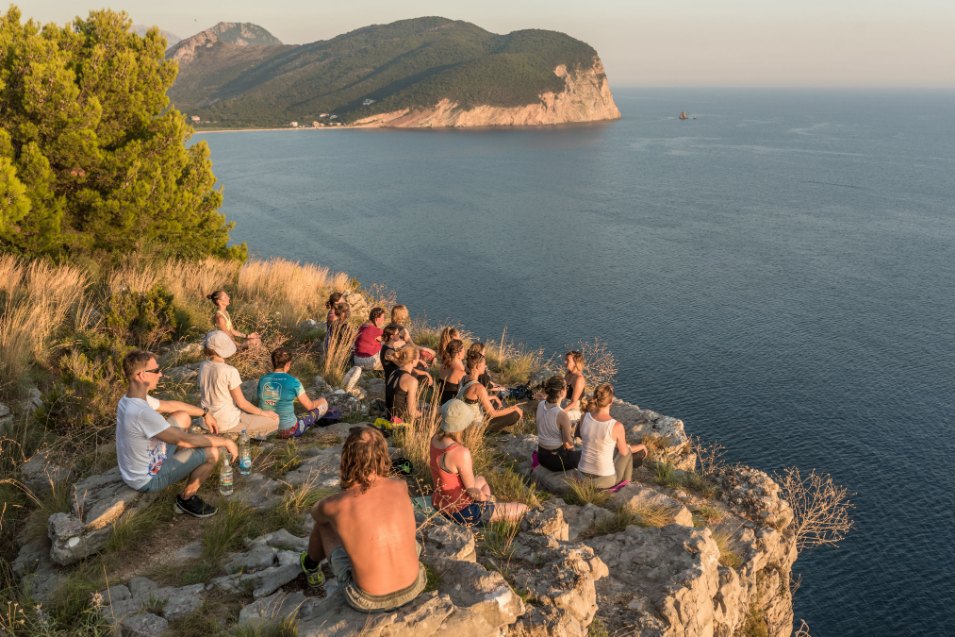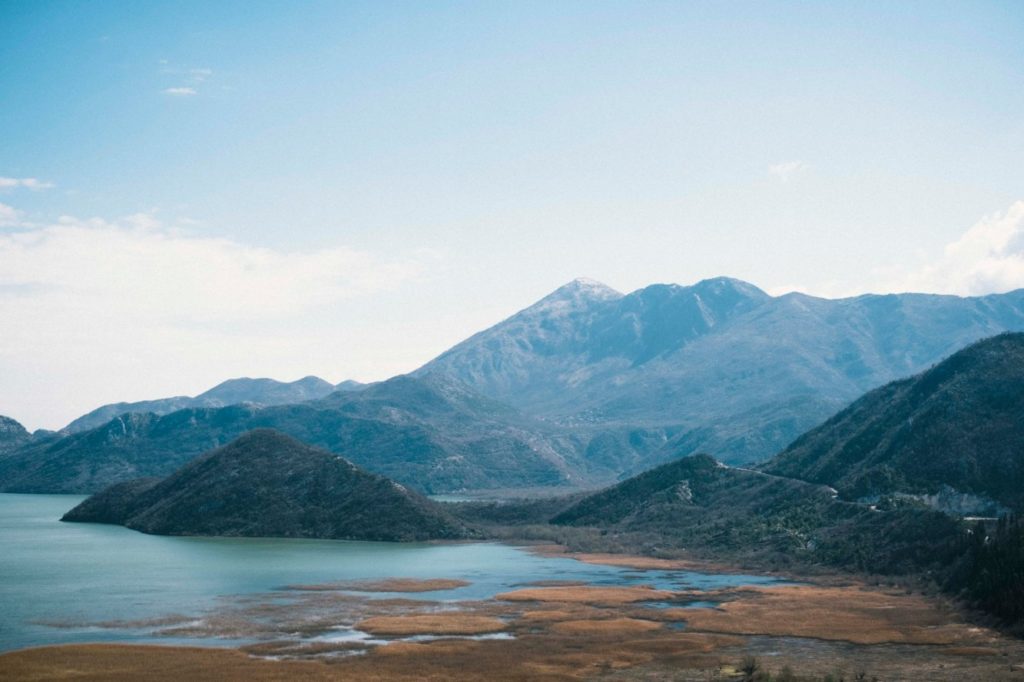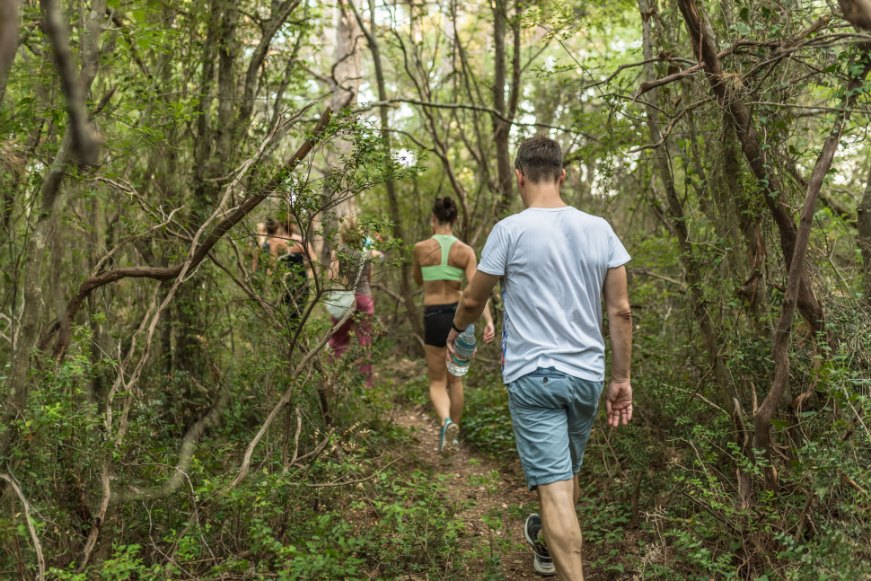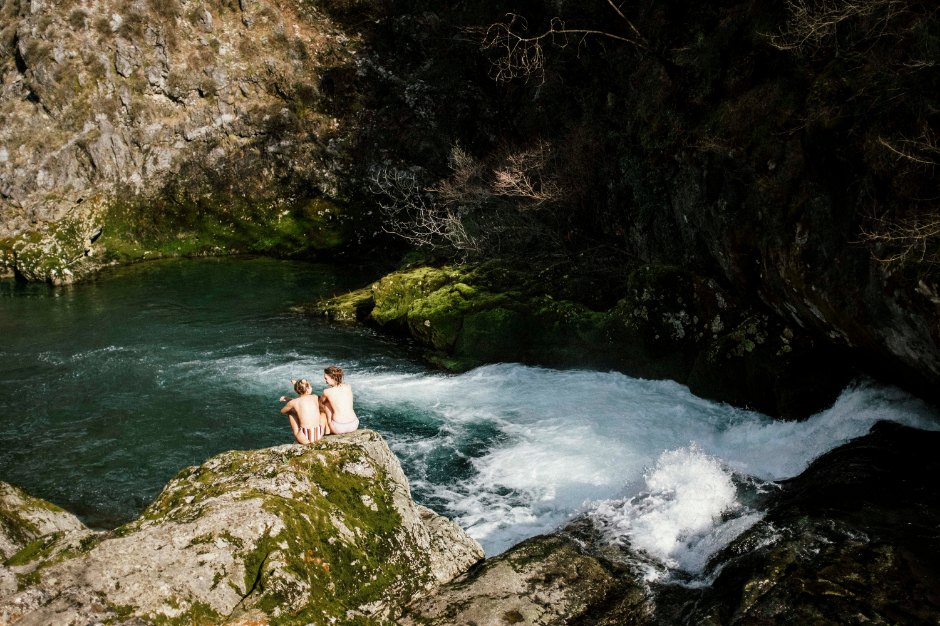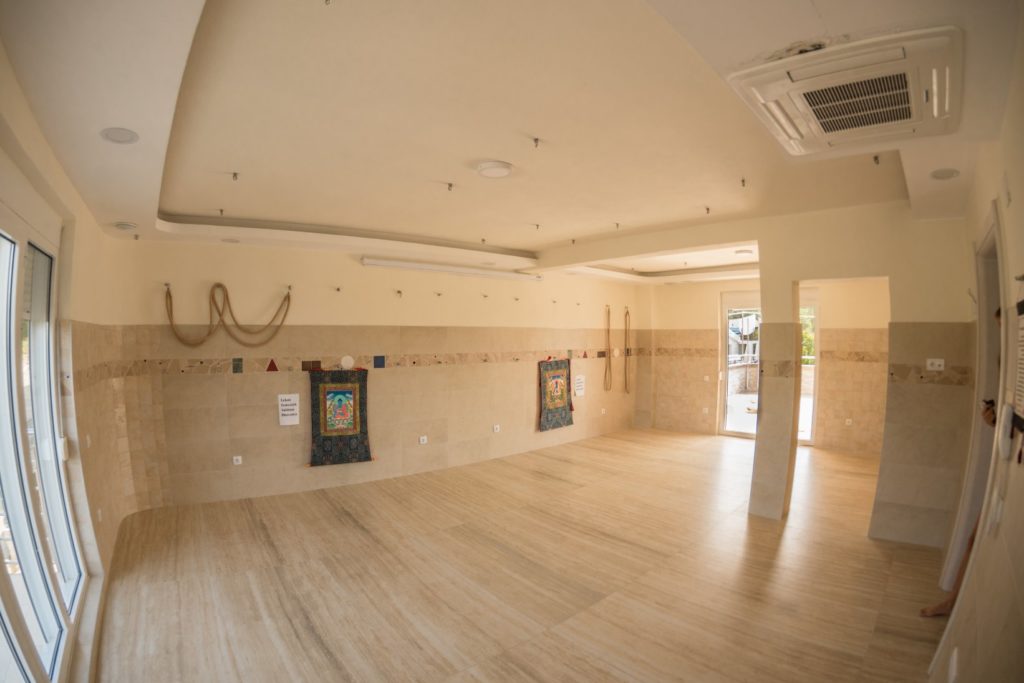 How our guests feel about our Health retreat?
I have never experienced anything quite like the retreat here. I felt so held the whole time.. Mahakala is a place to grow; in yourself as an individual and member of an incredible group. In your body through yoga and movement and your mind through meditation.
Since arriving back home, people tell me that I look better, fresher, healthier. The aspect they don't see, which to me is far more profound, is how my mental state changed.
I spent one week at the Mahakala center and can only advise this experience to anyone who is looking to spend some time in a great place between the mountains and the sea, with people who receive you with a big smile, present you with earthy tasty and healthy food, surround you with feelings of love and joy. It's definitely a place where all beings can be happy and free - go and find out for yourself.