How our yoga retreats began.
How Mahakala Center Yoga Retreats began.
Mahalaka Center invites you to slide into the oasis of calm offered in there nature & detox yoga retreats. Spend your week nestled in a mountainside village of Montengro, overlooking the Adriatic sea. Being a trained practitioner, Dr. Lemm saw that the strains of life in the twenty-first century were not tackled by western medicine concepts. Everyday life grows busier, overloaded with information exposure, societal pressure and normalcy to stress, health ailments and unhappiness. While people are living longer, they are living longer lives suffering from more stress, mental and chronic health issues than ever before. 
Her daughter agreed and despite Dr Lemm's success with one of the most acclaimed health practices in Germany, they believed more could be done. The mother-daughter duo developed Mahakala Center so you too can be your happiest, healthiest self. Doing so by providing yoga, detox treatments, meditation, mindfulness, and being a plant-based retreat. Forget your growing to-do lists and instead spend time growing to become your most flourishing self at Mahakala Center Yoga Retreats.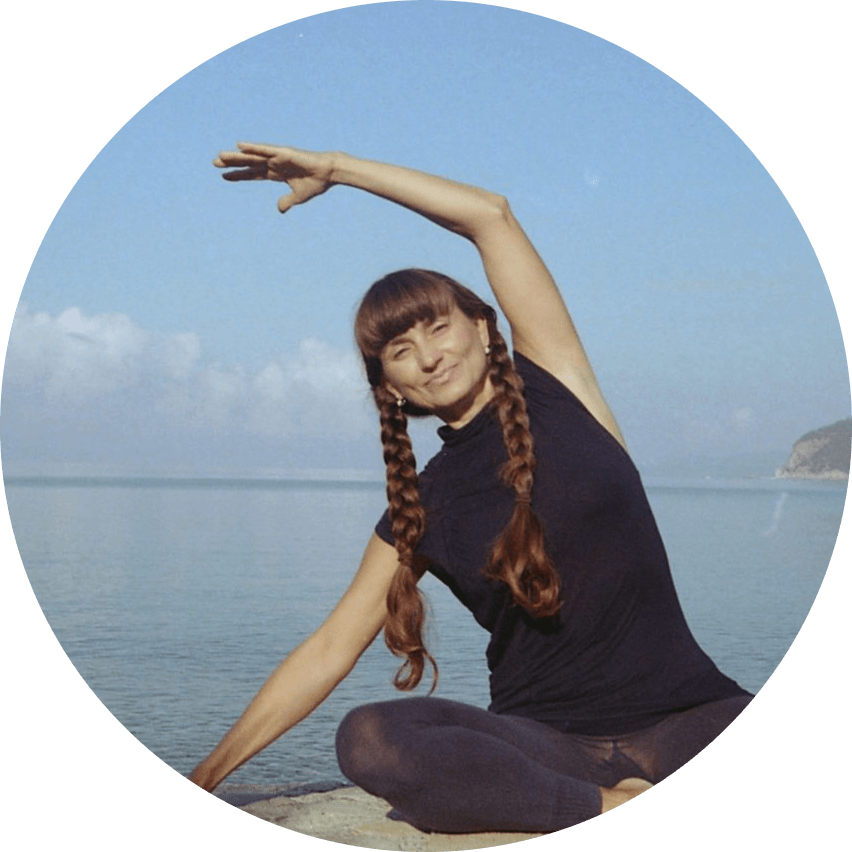 Dr. med. Vesna Lemm is a 770 hours certified yoga teacher, general and holistic doctor in Berlin, midwife, detox expert and nutritional therapist with great knowledge of traditional chinese medicine and pilates. She decided to live vegetarian when she was 18 years old and is vegan since 2013. Her personal yoga journey startet also in 2013 and it didn´t take long till she felt the wish to share the happiness Yoga has taught her. As she loves to explore and combine the connections between western and eastern medicine for a more holistic view on humans she welcomed the Yoga philosophy as her spiritual guidance to balance body, emotions and mind in her life.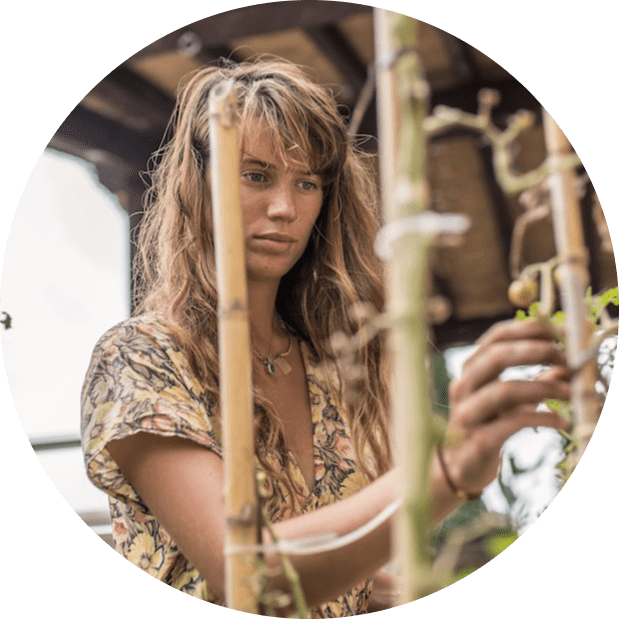 Marijana is not only the other half of Mahakala's founding duo but also the mindful soul of this magical place. Whether it's welcoming and caring as lovely host for our guests, organising all staffs' matters or coming up with inspirations and creative ideas for new workshops, Marijana is always trying to make your Mahakala experience the most enjoyable possible. Big part of her positive energy she receives from her strong connection to nature. Therefore she made sustainability also an important topic for Mahakala. She has done her 300 hr yoga training so that she can share this love for grounding and balancing herself in this way with you.
Rada & family
Plant based Cook
Born in Serbia Rada came to Montenegro for love. Together with her husband Boyan and her daughter Anja she is a beloved part of our Makala family. With heartwarming and gentle kindness she represents the centre of Mahakalas kitchen team, nourishes and amazes all of our guests with creations of wholesome vegan food. Becoming a cook was always her dreamjob and now she can fulfill her passion for healthy food with lots of vegetables and regularly personal trainings from Vesna every day. Her husband Boyan meticulously cares for all the maintenance issues around Mahakala as well as support for technical devices while Anja is the little sunshine of the center and delights everyone with her pure positive energy.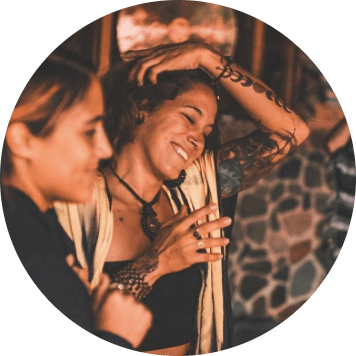 Echo Widmer
YOGA TEACHER JULY/ AUGUST 2020​
Echo has been using movement as a way of healing for over 15 years. Her life as an athlete brought her to the yoga studio in her early 20's and ever since then she has been on a journey of unfolding physically, mentally, and spiritually.  Her background began with Hatha, Vinyasa, and Power yoga and eventually evolved into Yin, and Restorative as well.  She has a strong focus on individual alignment, and embodiment of the full practice of yoga including in depth practice on yogic philosophy, and lifestyle. Due to individual challenges growing up in tough environment she uses behavioural psychology, neuroscience, breath control and other behavioural studies as part of her wholistic approach to healing through yoga. Echo is a 500 RYT specialising in holistic healing through yoga principles, using Traditional Chinese Medicine, Myofascial lines, and art therapy exercises in her practices and trainings.
A Plant Based Yoga Retreat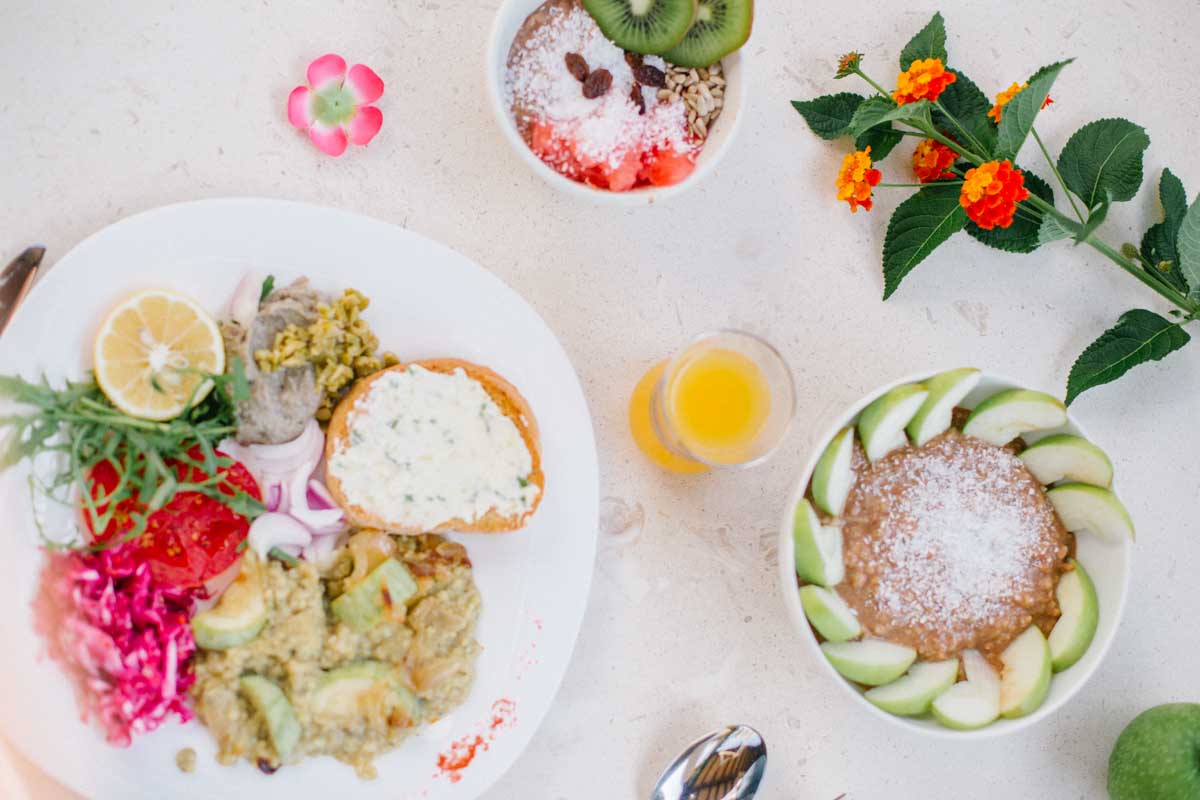 We serve homemade vegan food and our recipes are created by Dr Lemm who specializes in nutritional therapy. Both the brunch and dinner will be made of fresh seasonal ingredients, giving you a chance to experience how nutrition can boost your energy and mood.
We use intermittent fasting program, which means we serve two nutritional meals per day. The benefits of intermittent fasting include improved brain function, better digestion, skin and immune system as well as weight loss in the long term. 
Sustainability at Mahakala Center
Caring for ourselves and others, we also make it easier for you to care for the planet. The Mahakala eco yoga retreats are designed with sustainability in mind. Our plant-based retreats while nourishing you, allows us to utilise the single biggest way to reduce your impact on planet Earth, by being vegan. Helping to minimise, greenhouse gases, but also global acidification, land and water use.
We source fresh water from the mountains, keep our appliances eco-friendly, with salt water filtration application and organic sewage systems. We supporting the community and reducing air miles, aiming to source local produce wherever possible.
Constantly wanting to improve, the objective is to completely eradicate single-use plastics and grow as much of the food we provide to guests in our permaculture project.