How our yoga retreats began.
Mahakalas mission is simply, to bring back happiness and health into everyday life.
We are a Yoga and Meditation Retreat on the coast of Montenegro.
As everyday life seems to become more chaotic and less joyful, our aim is to give you practical tools to slow down and connect back with your inner peace. Forget your growing to-do lists and instead spend time growing to become your most flourishing self. Come join us as you are. All levels are welcome.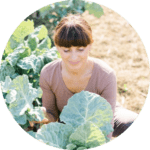 A letter from Dr Vesna Lemm x Mama Mahakala
I had been suffering from a chronic physical disease since I was a child. For all my youth and early adulthood, I was trying to find relief from Western medicine but it was not until I opened my heart up for holistic medicine and Eastern philosophy that I started healing myself. Not only did I cure from the illness I had been suffering from, but yoga taught me a sense of inner peace and I became the most flourishing version of myself I have ever been.
Being a trained doctor and running my own clinic, I saw that the strains of life in the twenty-first century were not tackled by Western medicine concepts. Everyday life is becoming ever more busier, overloaded with information exposure, societal pressure and normalcy to stress, health ailments and unhappiness. Although people are living longer, they are suffering from more stress, mental and chronic health issues than ever before. 
My family is originally from Montenegro, and I wanted to go back there to my roots to find my happy place away from the hectic city life. I started building my own little sanctuary in the midst of pristine nature, and in the middle of it all I had a realization that I wanted to share this magical place with others too. 
My daughter agreed and despite of my own success with one of the most acclaimed holistic health practices in Germany, we believed more could be done. As a mother-daughter duo, we developed Mahakala Center so you too could be your happiest, healthiest self. We are in a total awe of all the 300+ people who have already changed their lives through this very unique week long experience and can't wait for you to join us too, to transform your life through yoga, meditation, creative workshops and detoxing.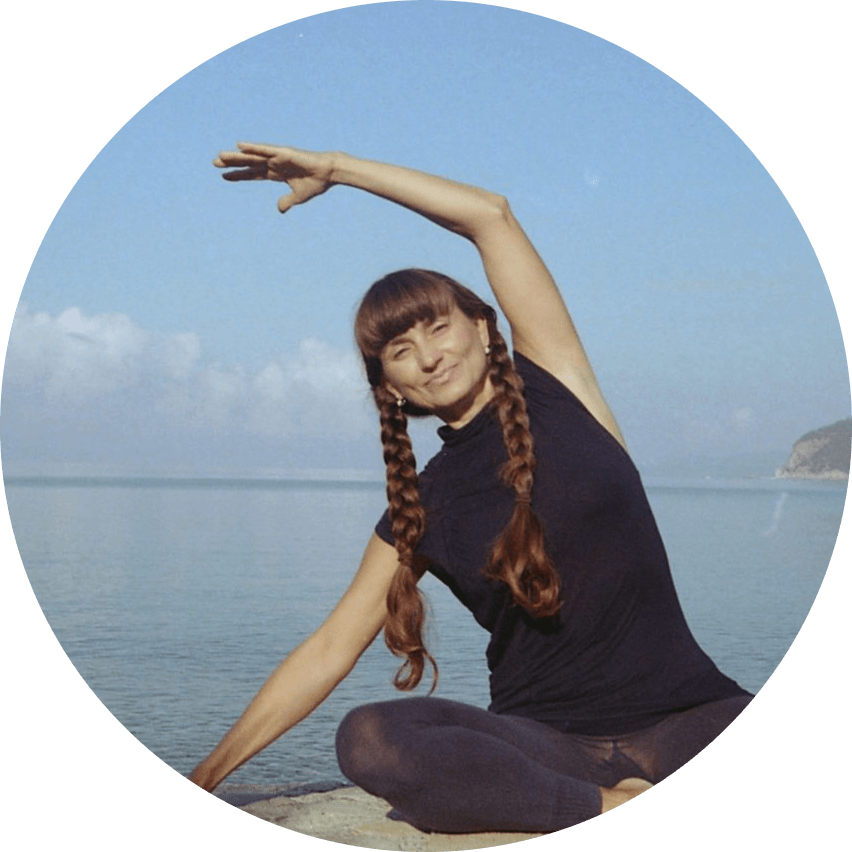 Vesna  is a 770 hours certified sivananda yoga teacher as well as general and holistic doctor in Berlin. She is a midwife, detox expert and nutritional therapist with great knowledge of traditional Chinese medicine. Her personal journey with yoga started in 2013 and it didn´t take long until she felt the urge to share the happiness and spiritual connection yoga had given her.  Vesna is the mother and the driving force of Mahakala full of energy and passion.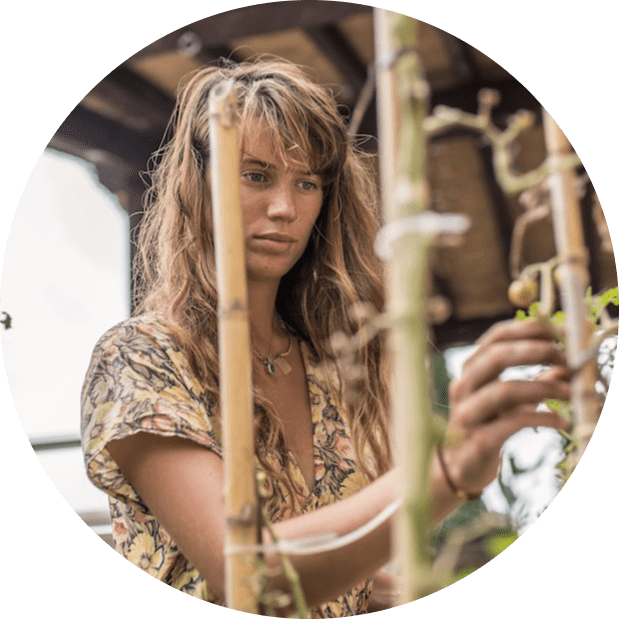 Marijana is not only the other half of Mahakala's founding duo but also the loving soul of this magical place. Big part of her positive energy comes from her strong connection to nature. Sustainablity is close to Marijana's heart and therefore she has made it a core part of Mahakala's culture. She loves outdoors and has done her 300 hr yoga training as well as other meditation and creative workshop trainings. 
Diego Murillo
YOGA TEACHER APRIL-JUNE 2020
After many years as a competitive mountain biker, trail runner and triathlete, Diego moved into the field of yoga as part of his quest to find inner peace. This curiosity also led him to learn more about nutrition, personal training, indoor cycling, Pilates and various styles of yoga including hatha, yin and ashtanga vinyasa. Diego is thrilled that his more than 30 year journey has brought him to yoga – it has helped him cultivate the happiness and health he sought, and continues to affect all aspects of his life.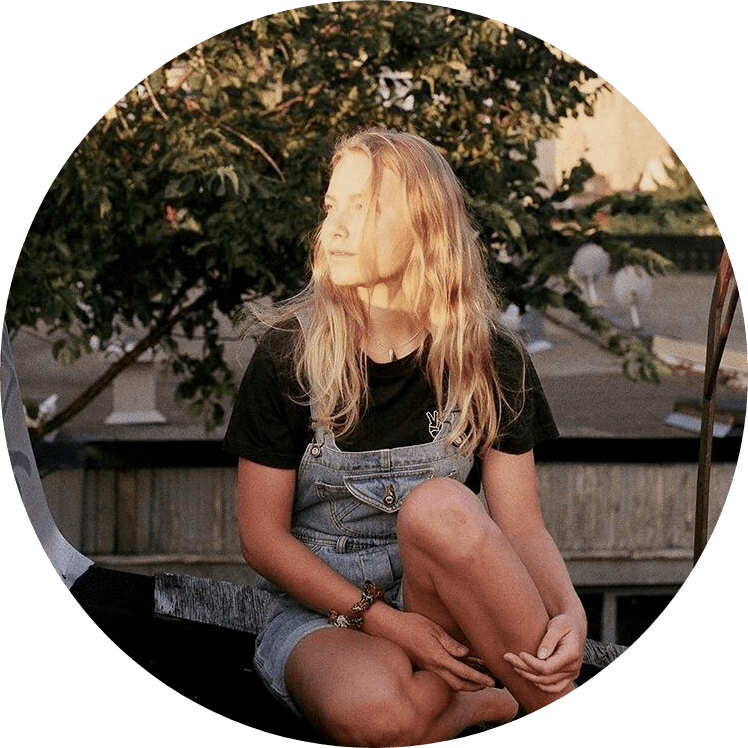 Linnea Lappalainen
Social Media/ Marketing
Linnea is our social media representative. She loves yoga, meditation and photography, and is extremely passionate about astrology and all things lunar. Nature is her biggest inspiration and her favourite thing is to spend time barefoot exploring this Earth. Linnea is currently studying to become an art therapist and cannot wait to hold her first art workshop at our center soon!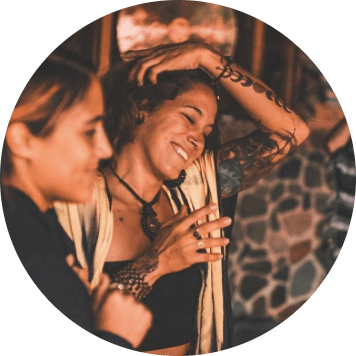 Echo Widmer
YOGA TEACHER JULY to Mid AUGUST 2020​
Echo has been using movement as a way of healing for over 15 years. She is a 500 RYT specialising in holistic healing through yoga principles, using Traditional Chinese Medicine and art therapy exercises in her practices and trainings. Her background began with Hatha, Vinyasa and Power yoga eventually evolving into Yin, and Restorative styles. She has a strong focus on individual alignment, and embodiment of the full practice of yoga. She uses behavioural psychology, neuroscience, breath control and other behavioural studies as part of her wholistic approach to healing through yoga. 
Josh Blau
Guest Yoga Teacher 1-15th August
Teaching at Mahakala 1-15th August 2020. Josh has garnered quite a following in Melbourne where he is known for his energetic, transformative and inspiring classes. Deeply respectful of the origins of yoga and acutely aware of modern day needs, Josh brings everyday balance and flow to his teachings. Josh's passion is to guide people to a place where they can feel more connected to themselves. In this quest to facilitate a higher state of consciousness in his students, he brings pranayama, meditation and kirtan to his classes. Founder of teacher training company.
A Plant Based Yoga Retreat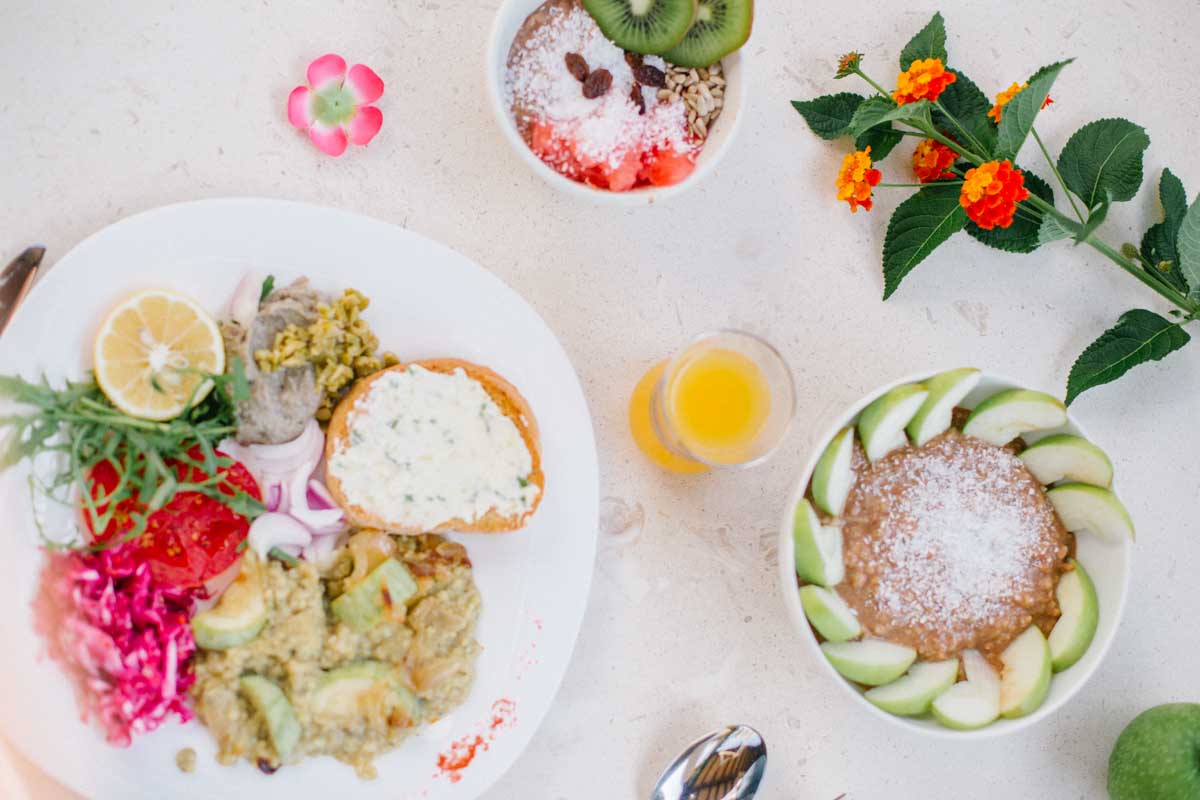 We serve homemade vegan food and our recipes are created by Dr Lemm who specializes in nutritional therapy. Both the brunch and dinner will be made of fresh seasonal ingredients, giving you a chance to experience how nutrition can boost your energy and mood.
We use intermittent fasting program, which means we serve two nutritional meals per day. The benefits of intermittent fasting include improved brain function, better digestion, skin and immune system as well as weight loss in the long term.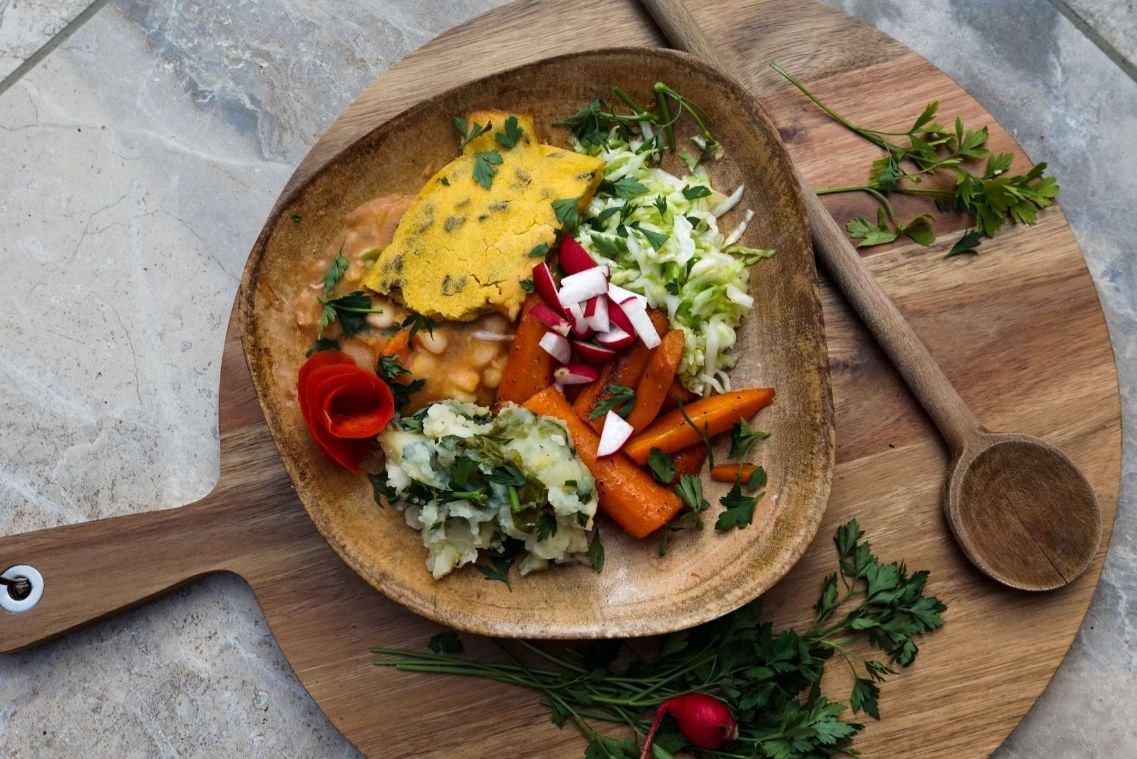 Sustainability at Mahakala Center
Caring for ourselves and others, we also make it easier for you to care for the planet. The Mahakala eco yoga retreats are designed with sustainability in mind. Our plant-based retreats while nourishing you, allows us to utilise the single biggest way to reduce your impact on planet Earth, by being vegan. Helping to minimise, greenhouse gases, but also global acidification, land and water use.
We source fresh water from the mountains, keep our appliances eco-friendly, with salt water filtration application, organic sewage systems and solar. We supporting the community and reducing air miles, aiming to source local produce wherever possible.
Constantly wanting to improve, the objective is to completely eradicate single-use plastics and grow as much of the food we provide to guests in our permaculture project.