8 Day Relax & Restore Yoga Retreat in Montenegro
A Week to relax, rejuvenate & Do yoga by the sea
Free Cancellation & 100% Refundable Deposit
Best Price Guarantee & No hidden fees, the cost is the cost
For another 15% off use code: flashsale valid until 14 August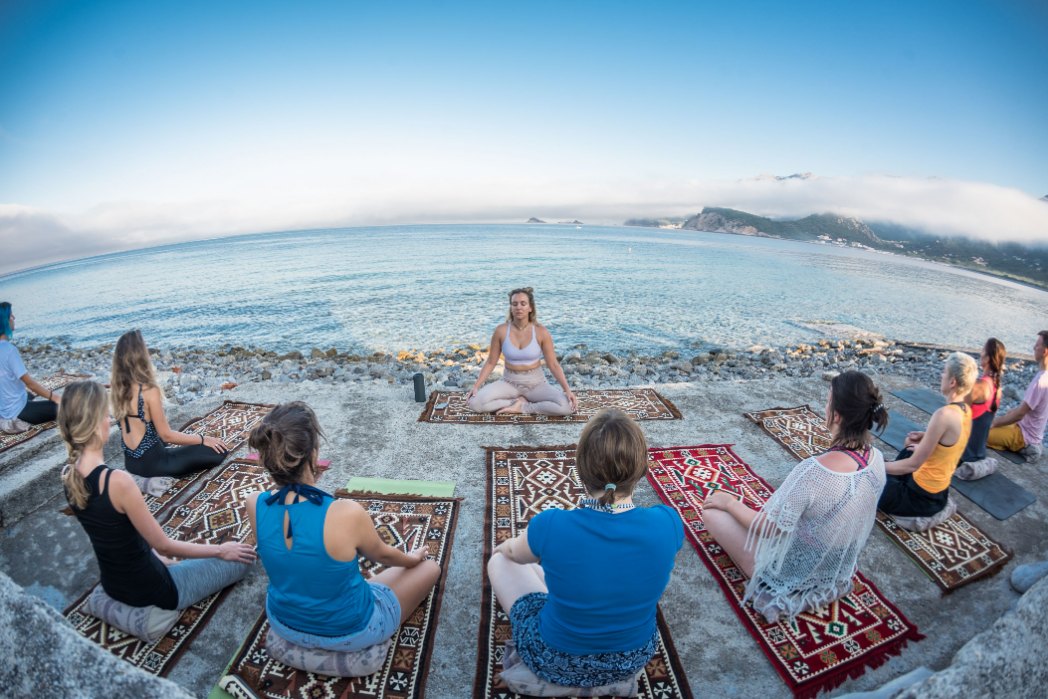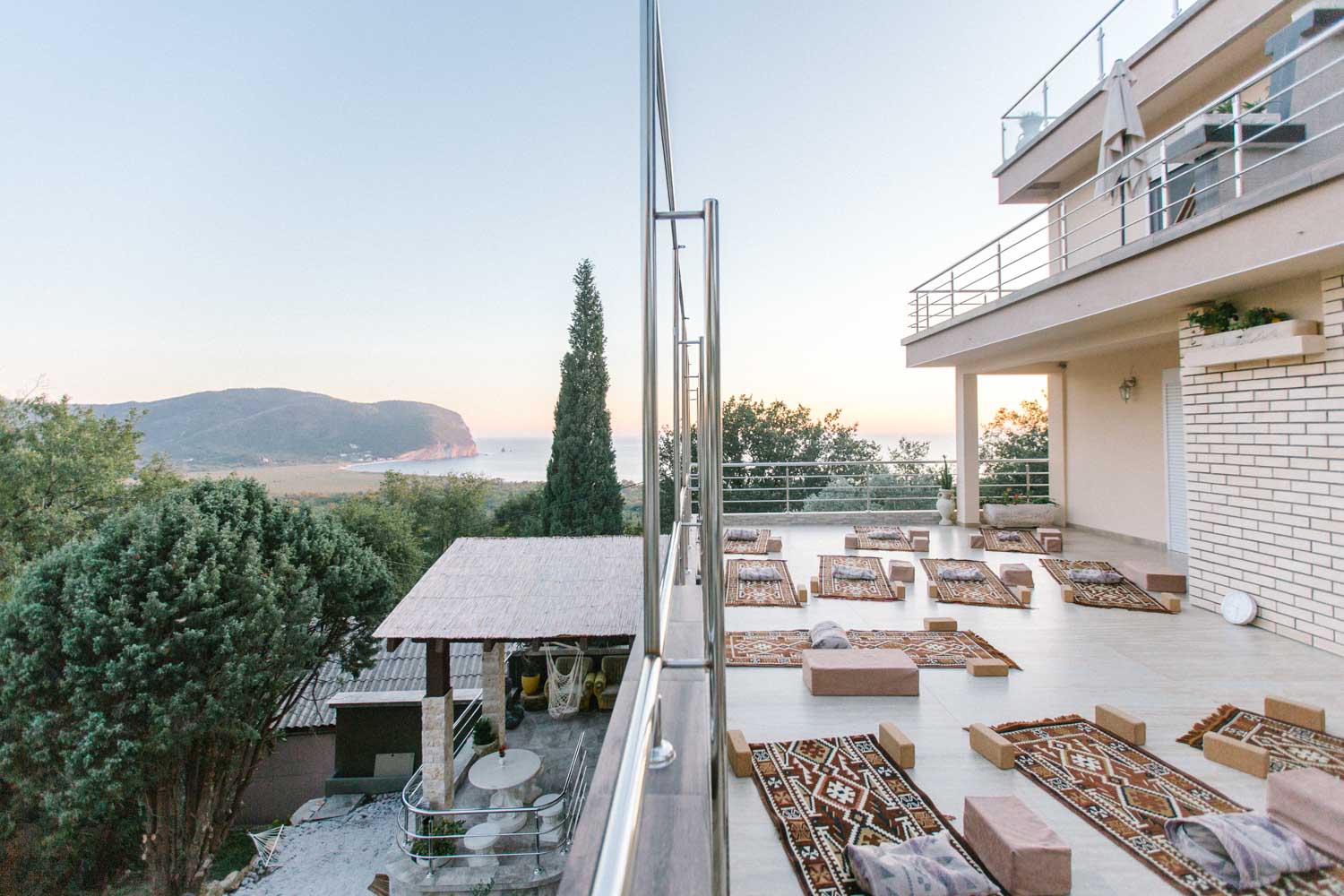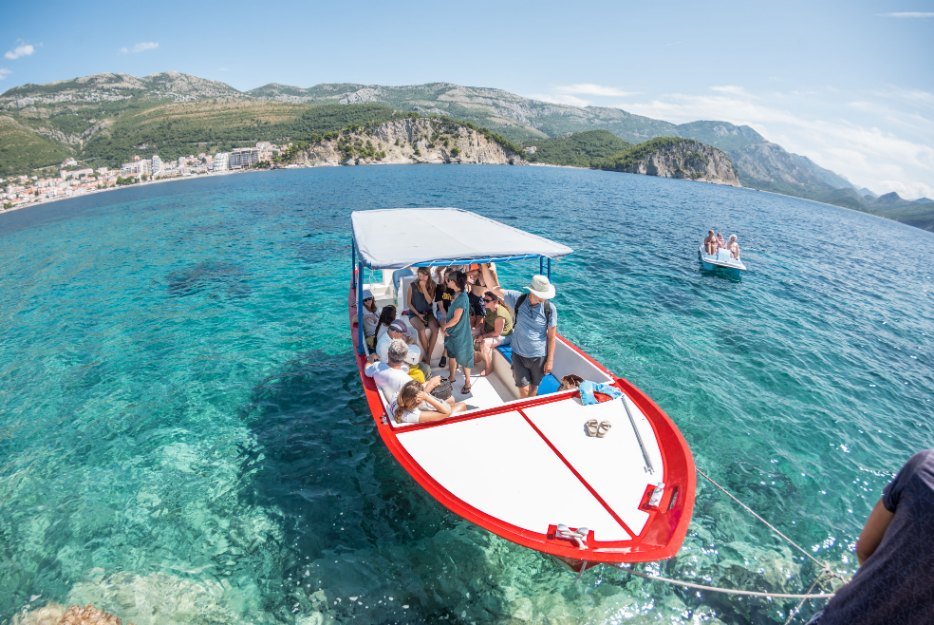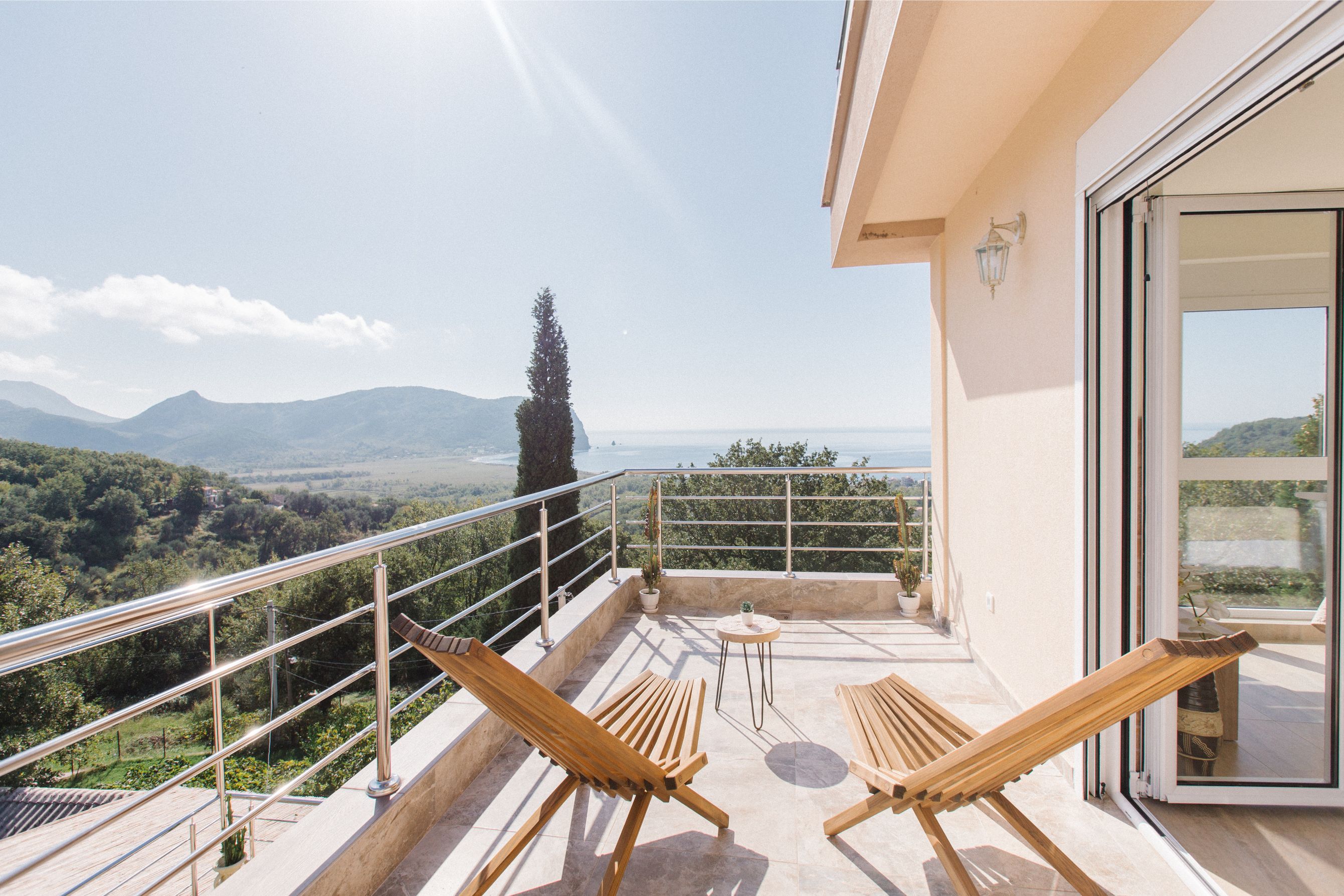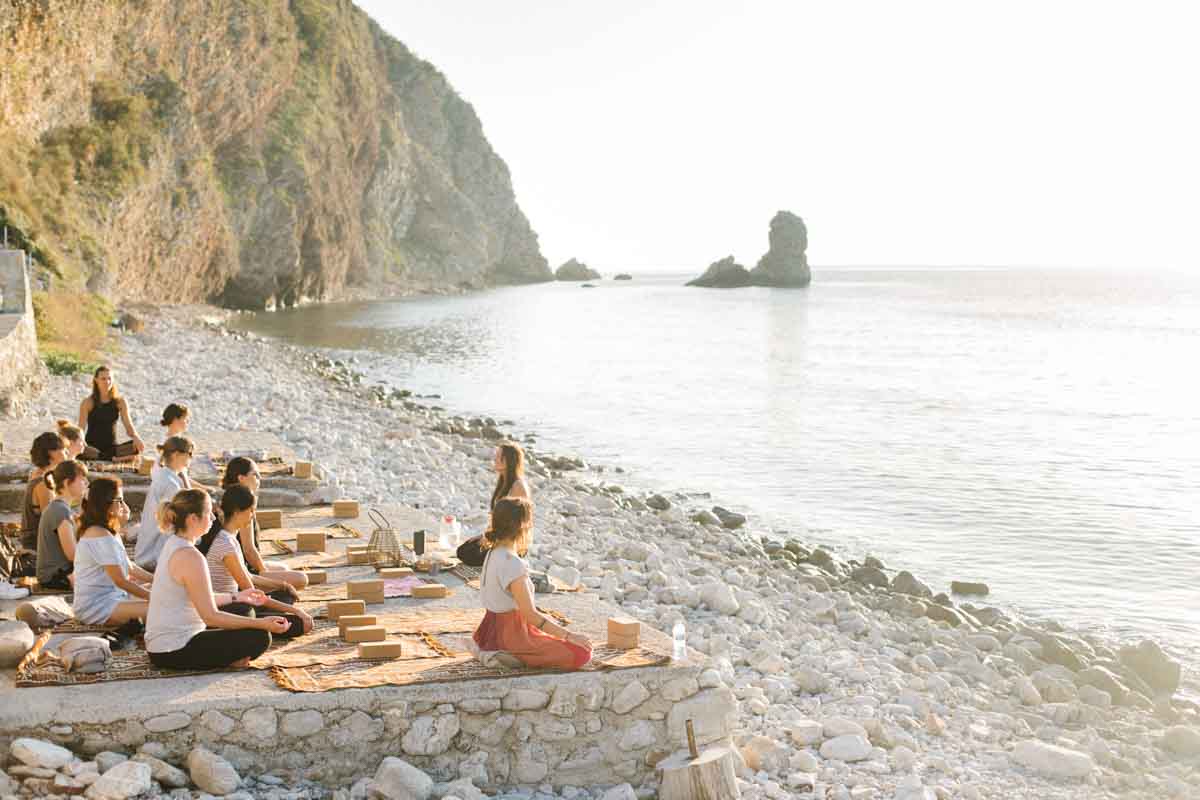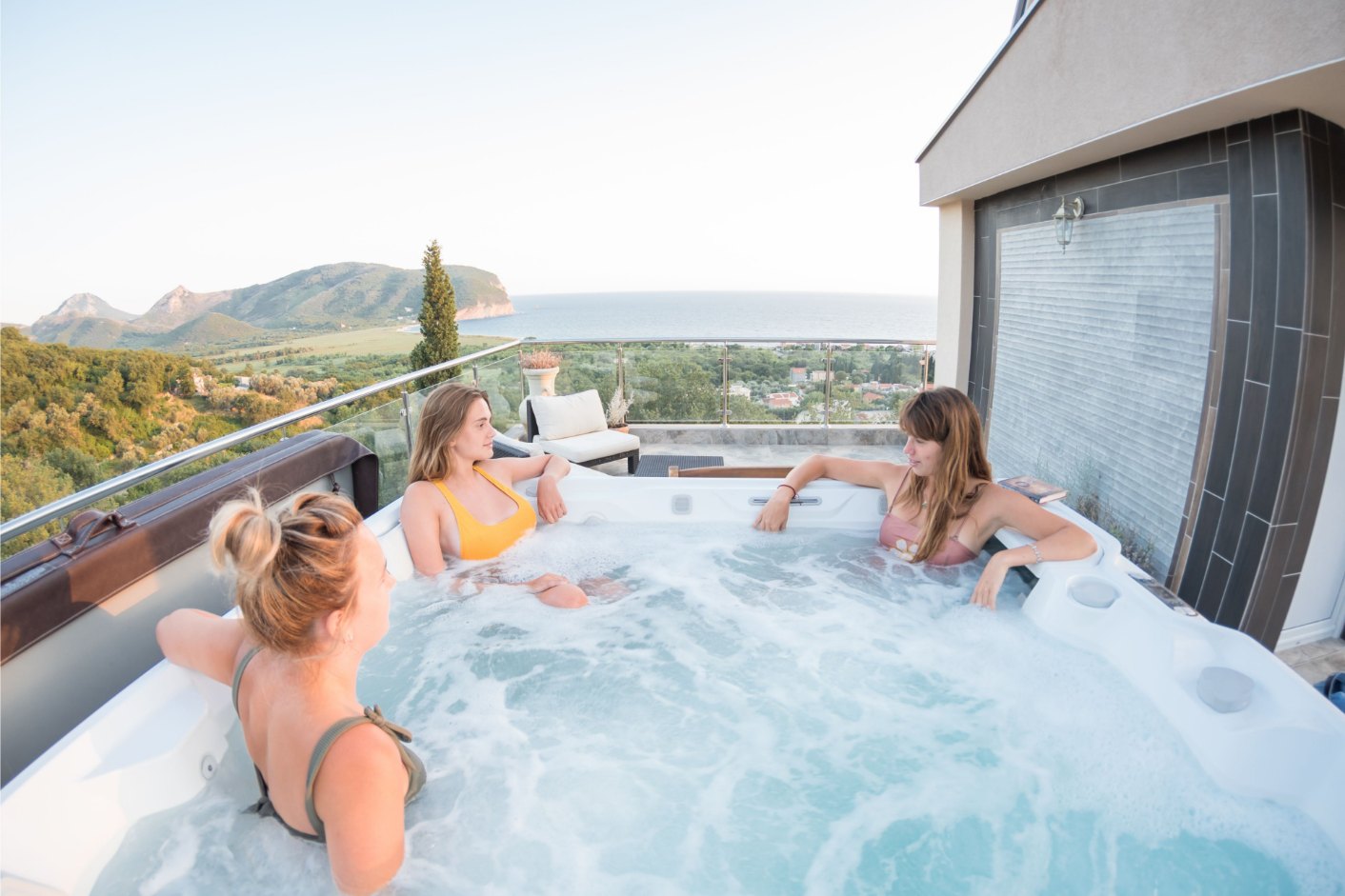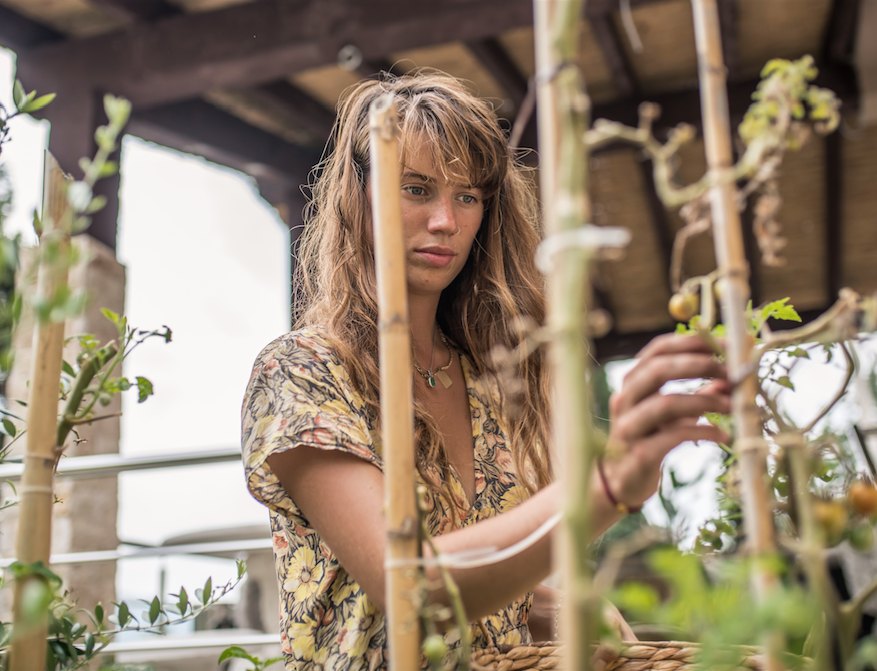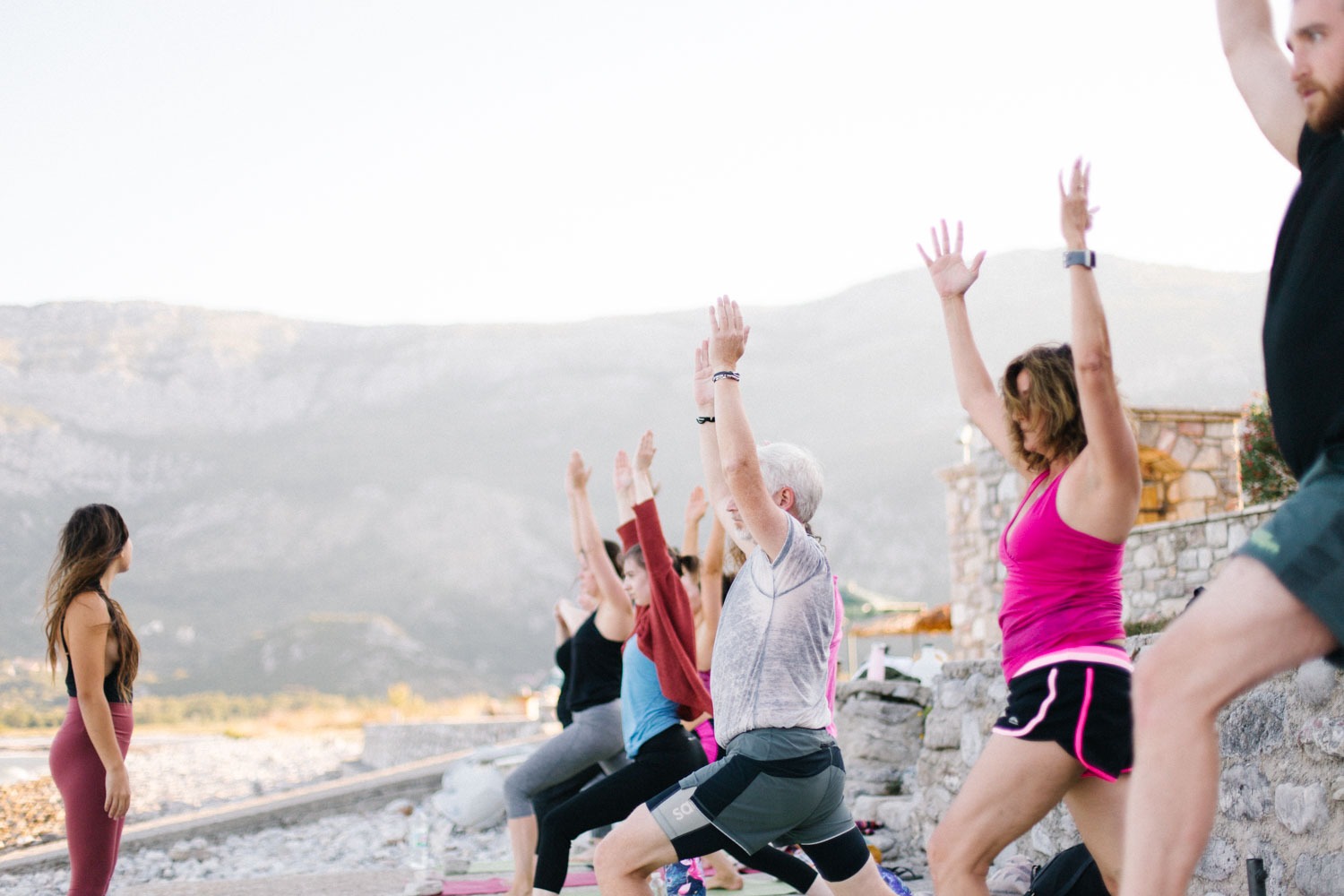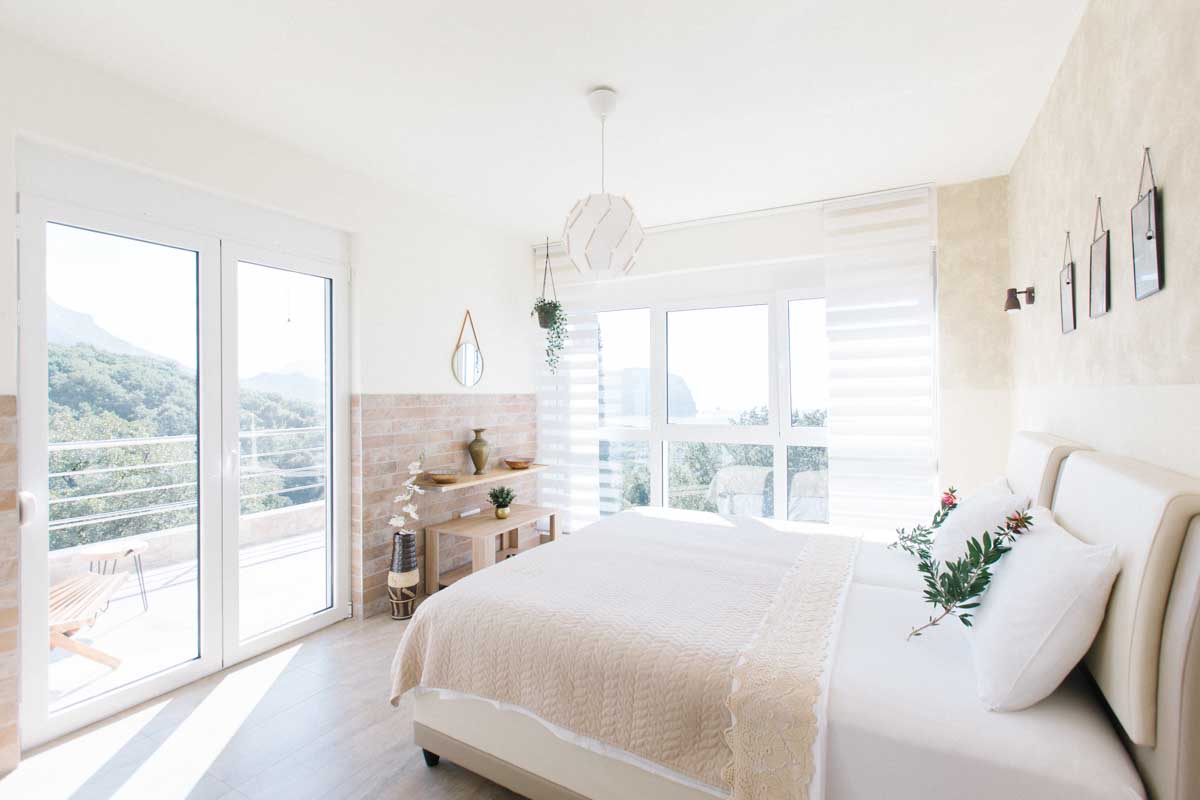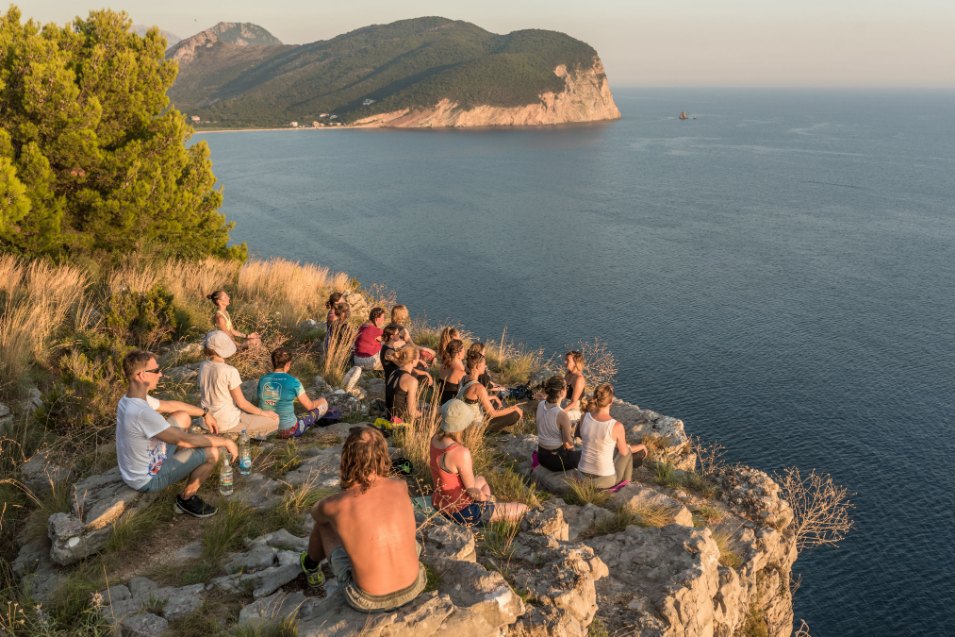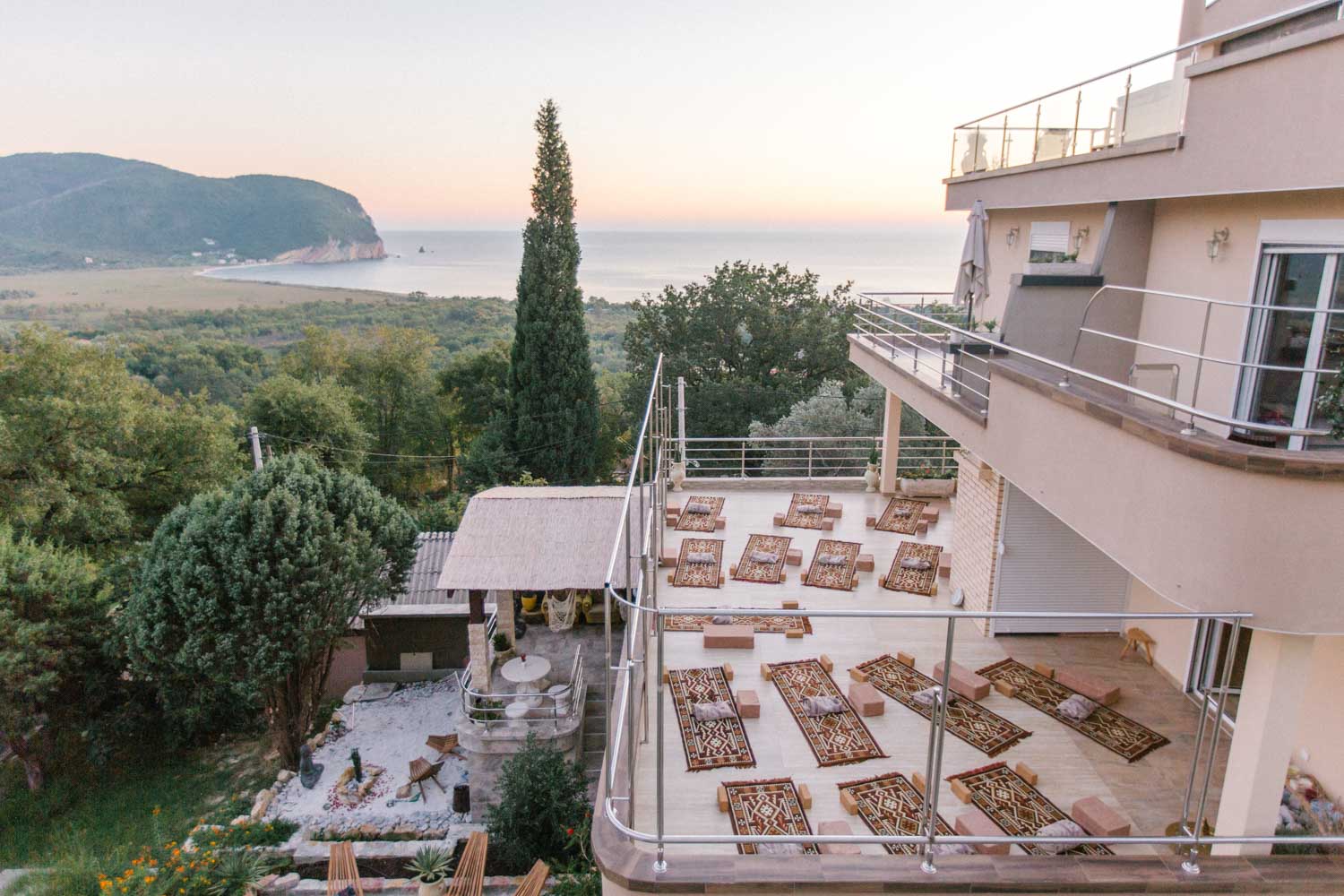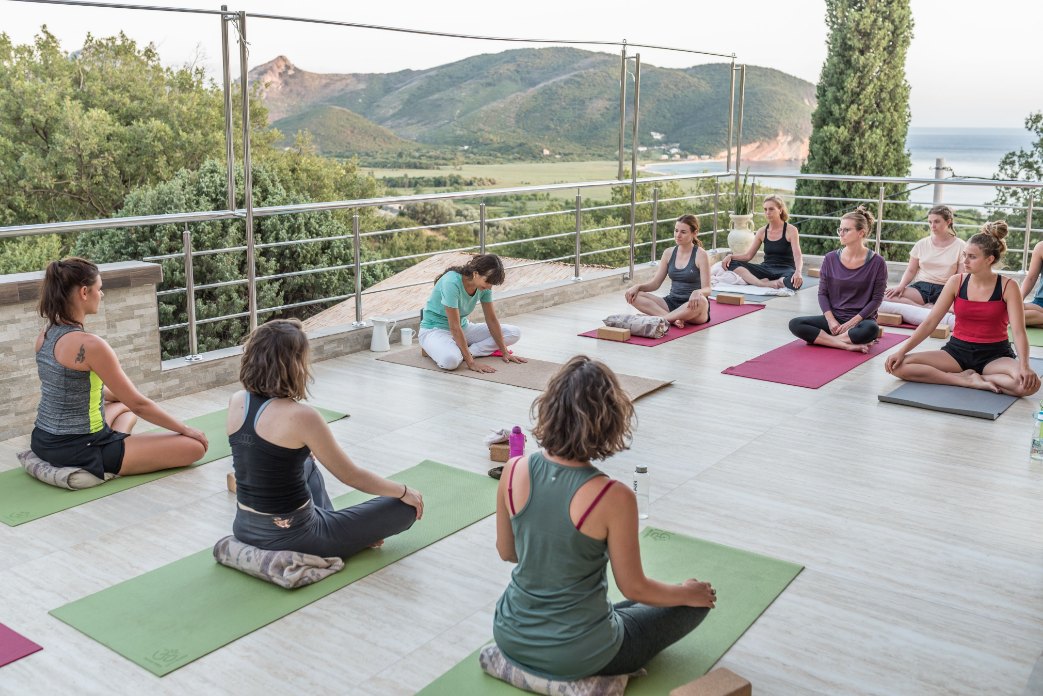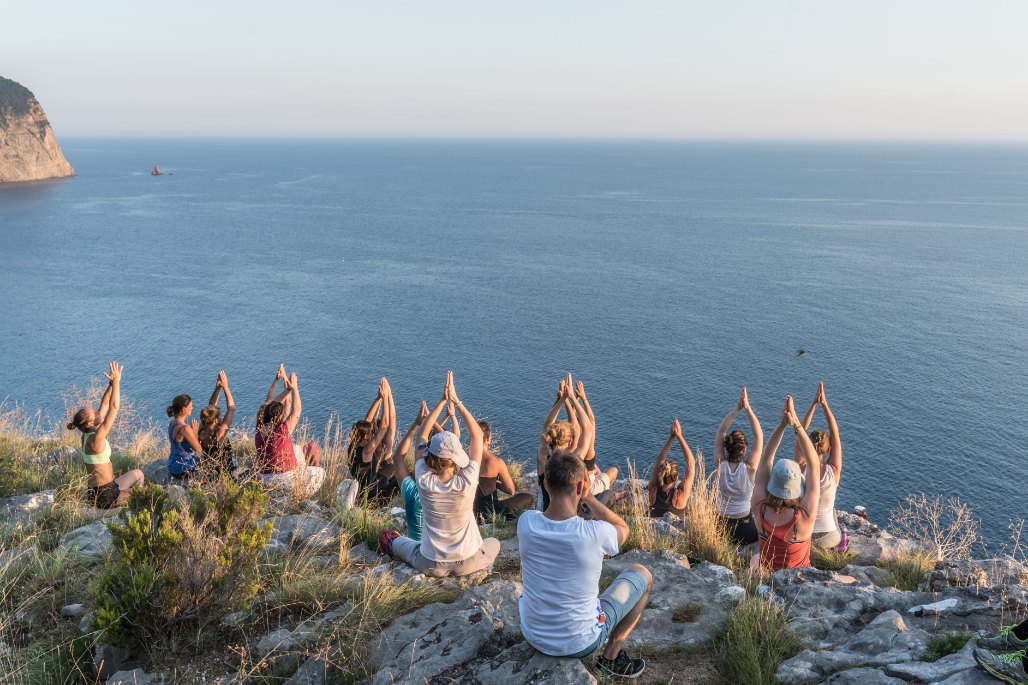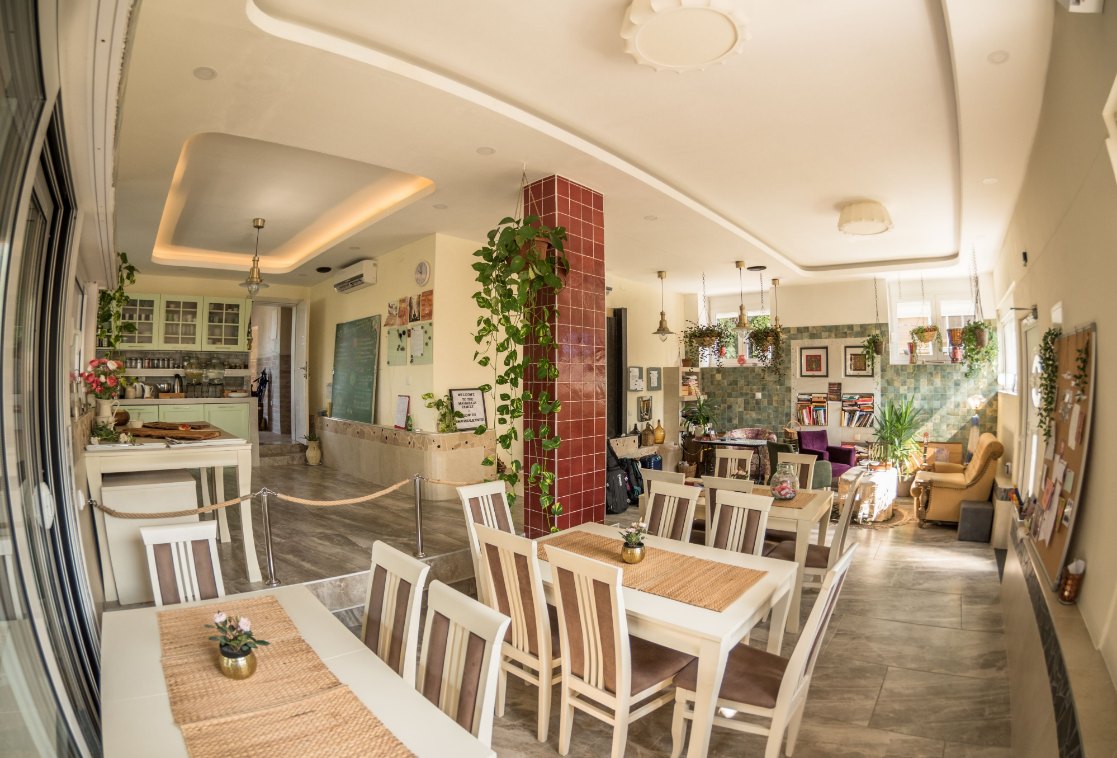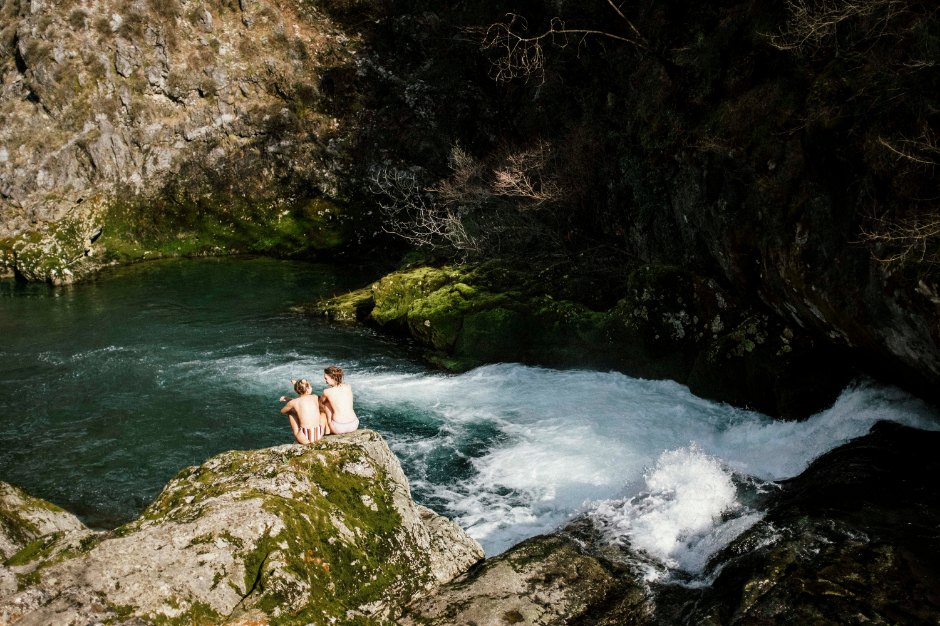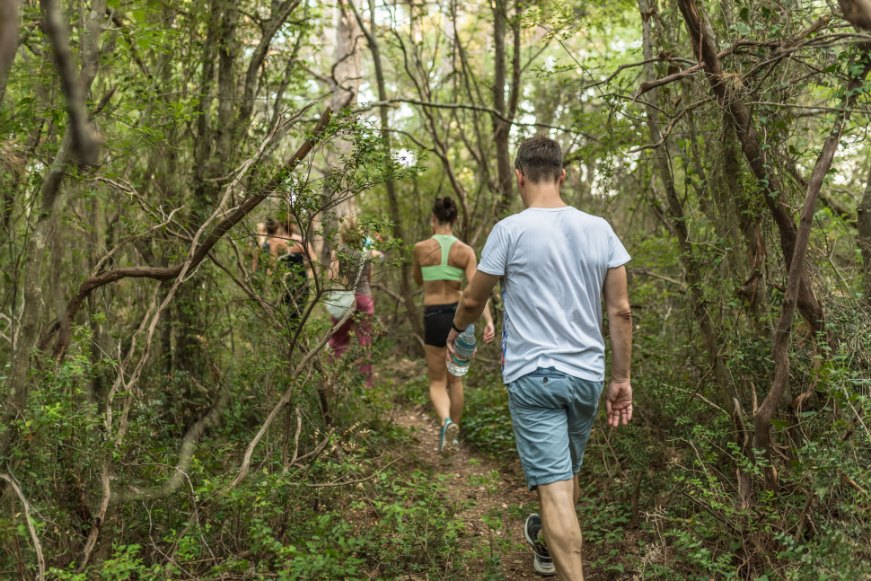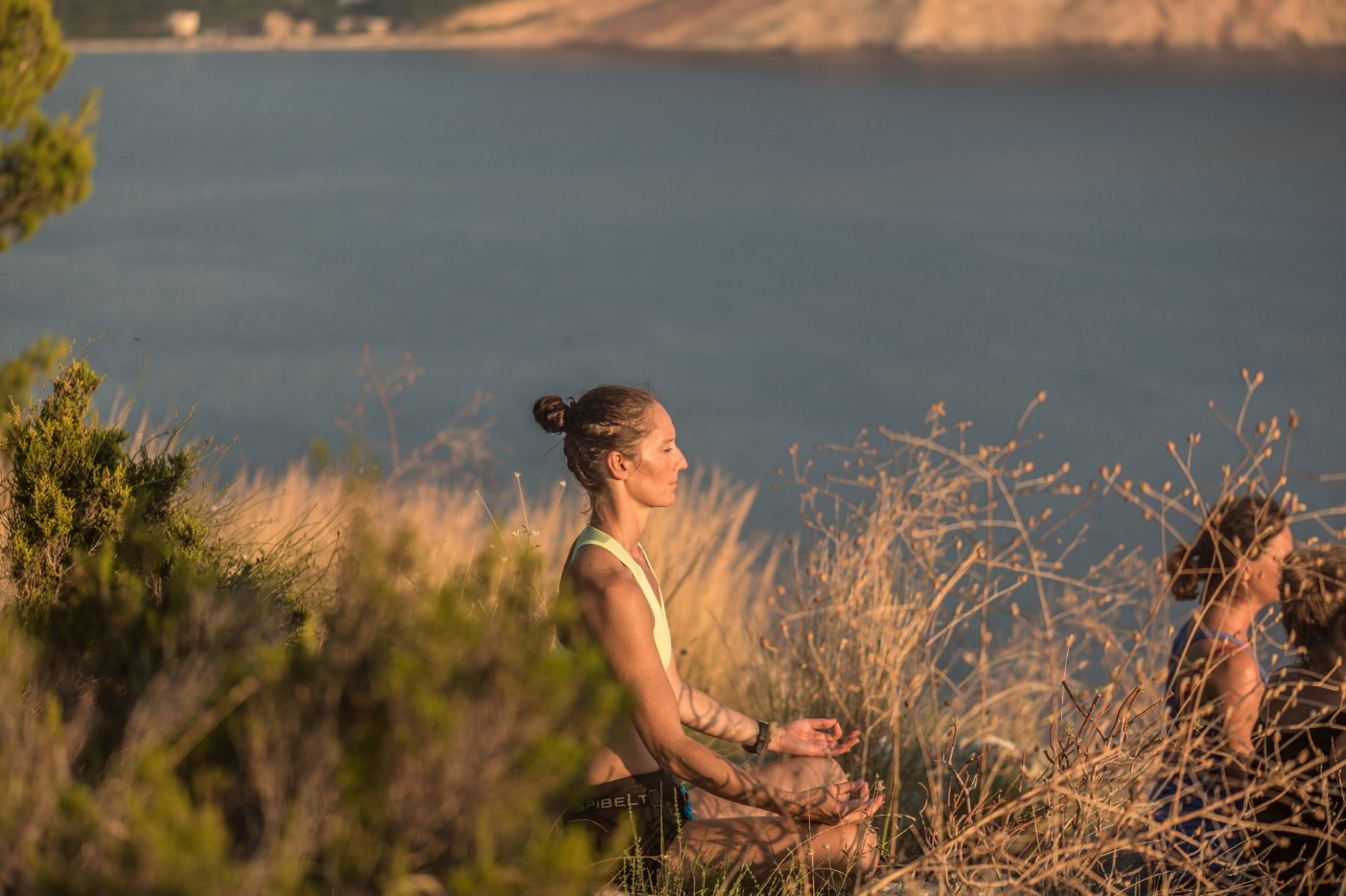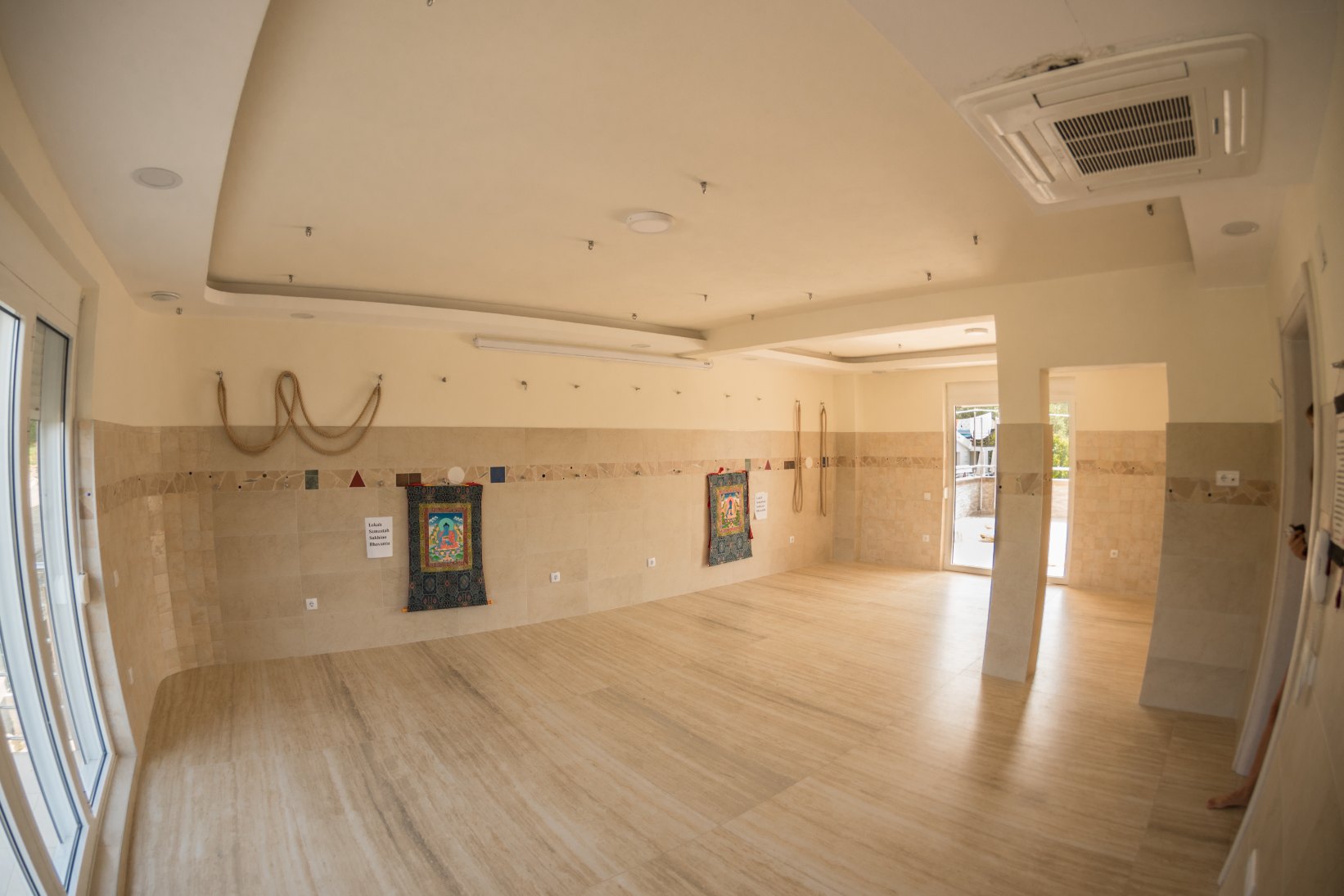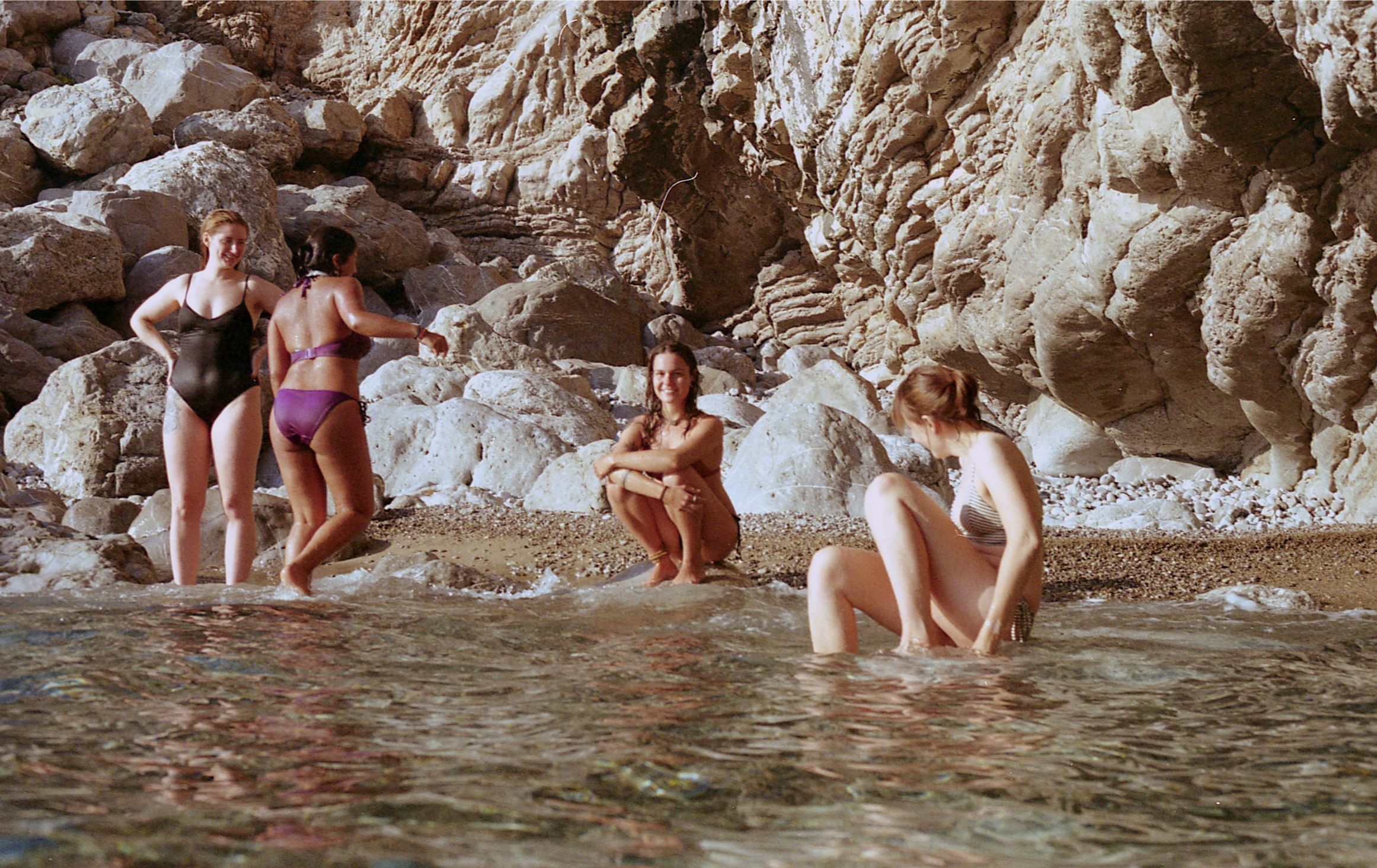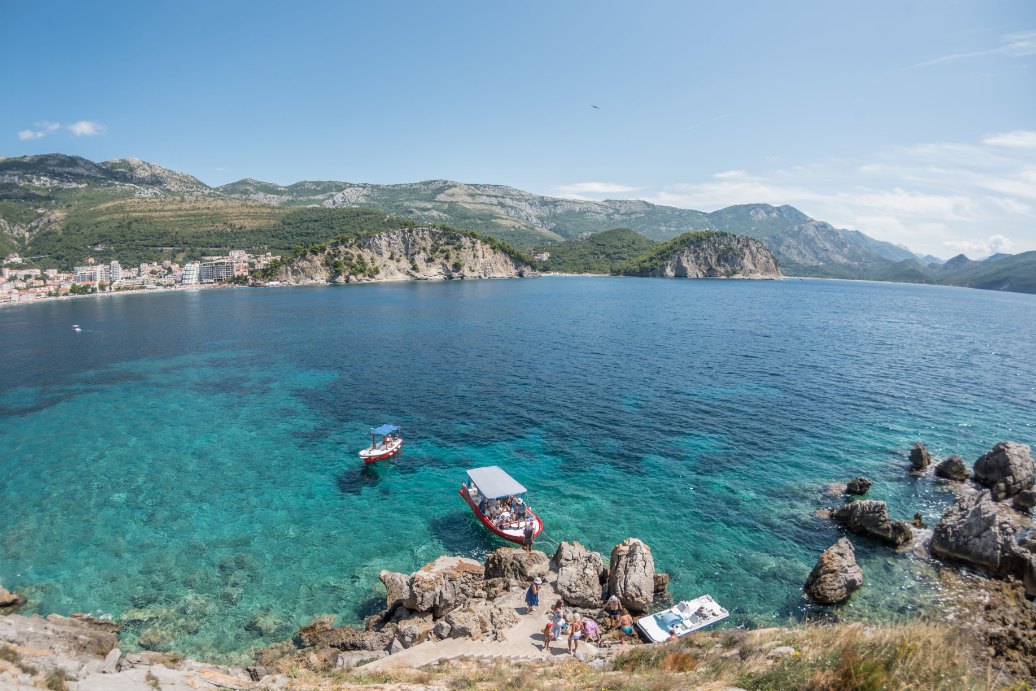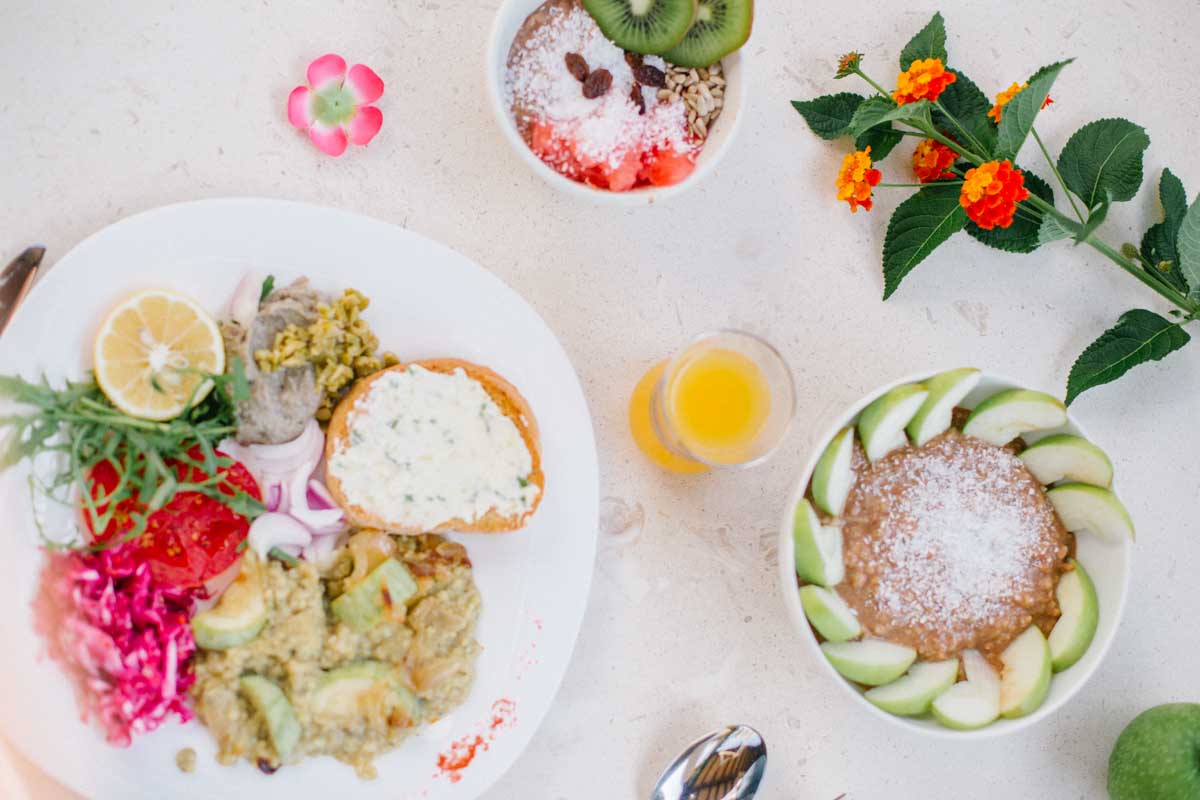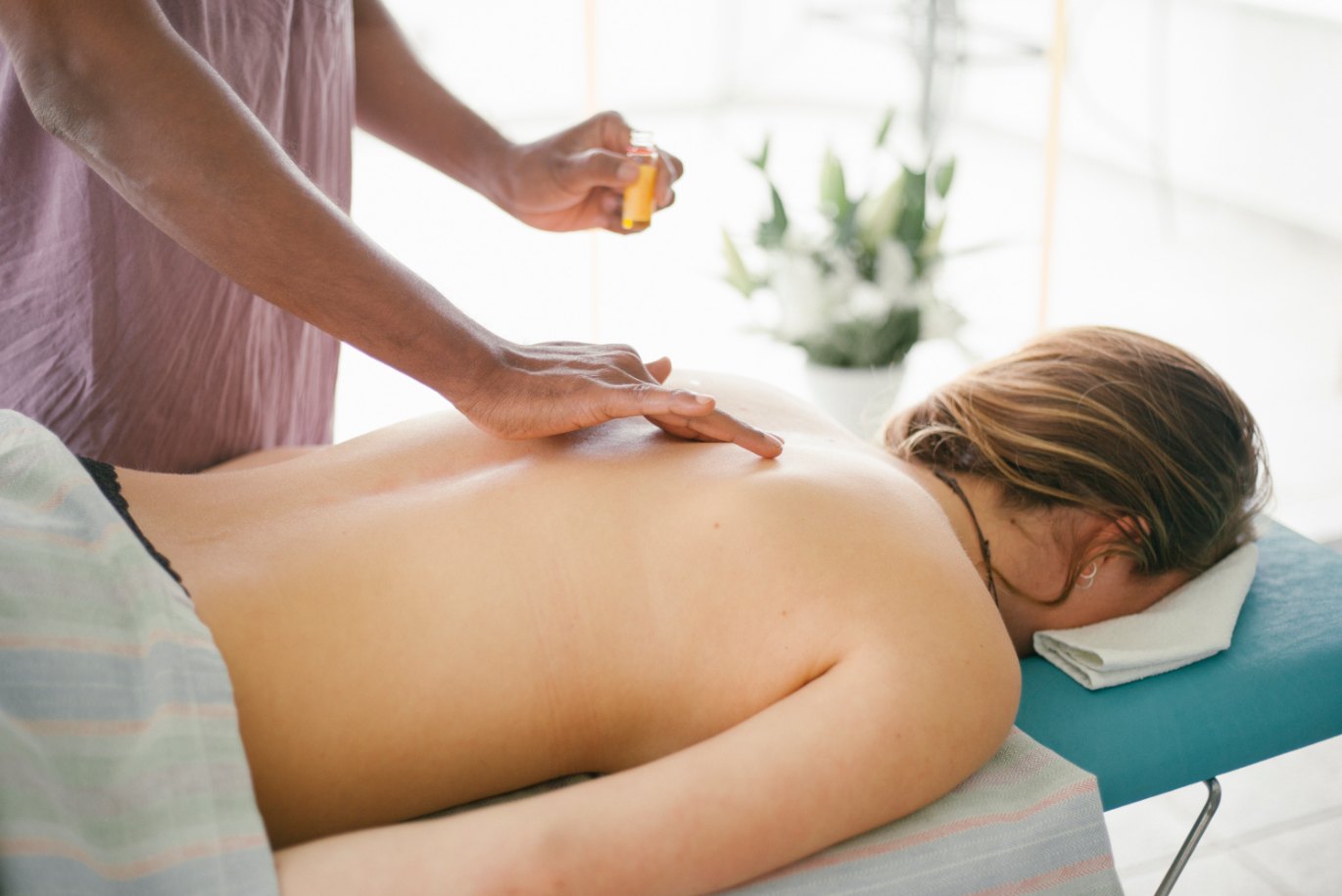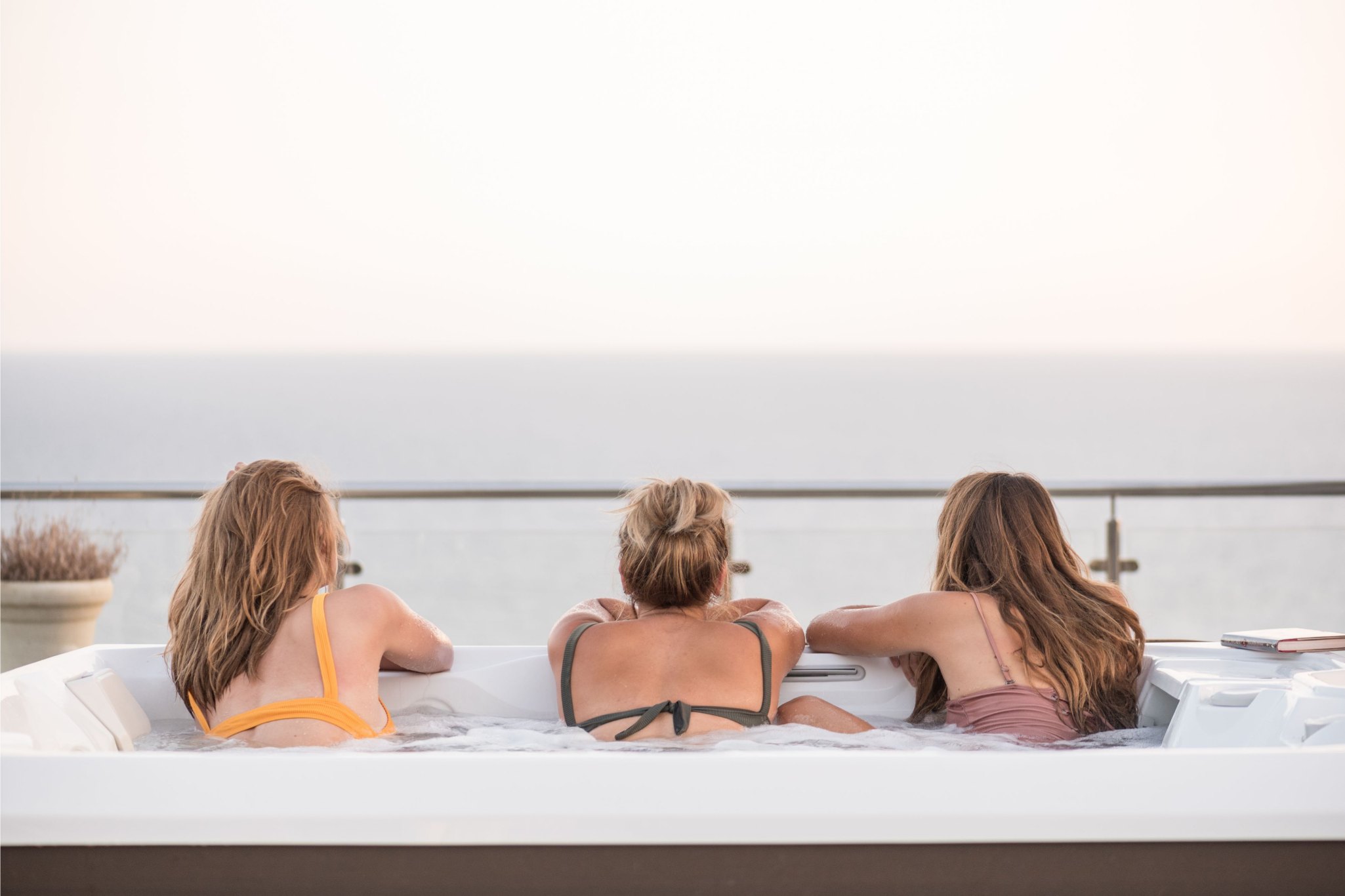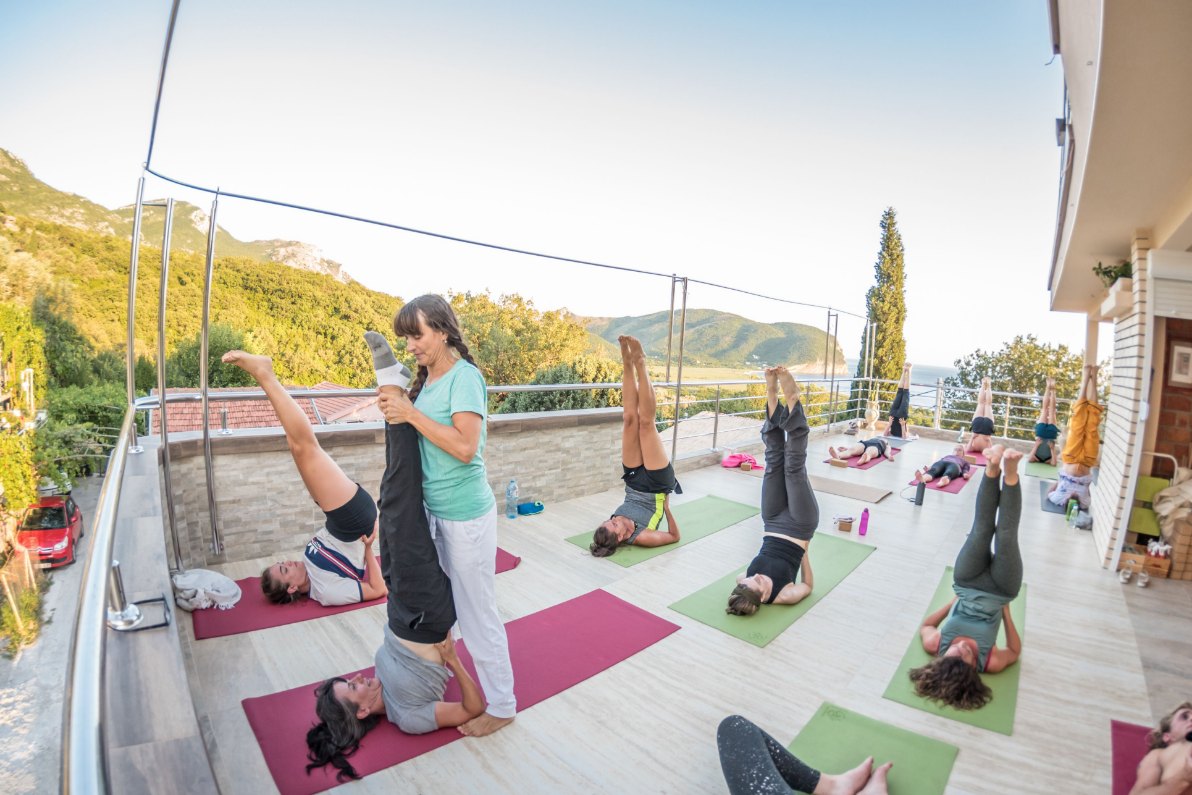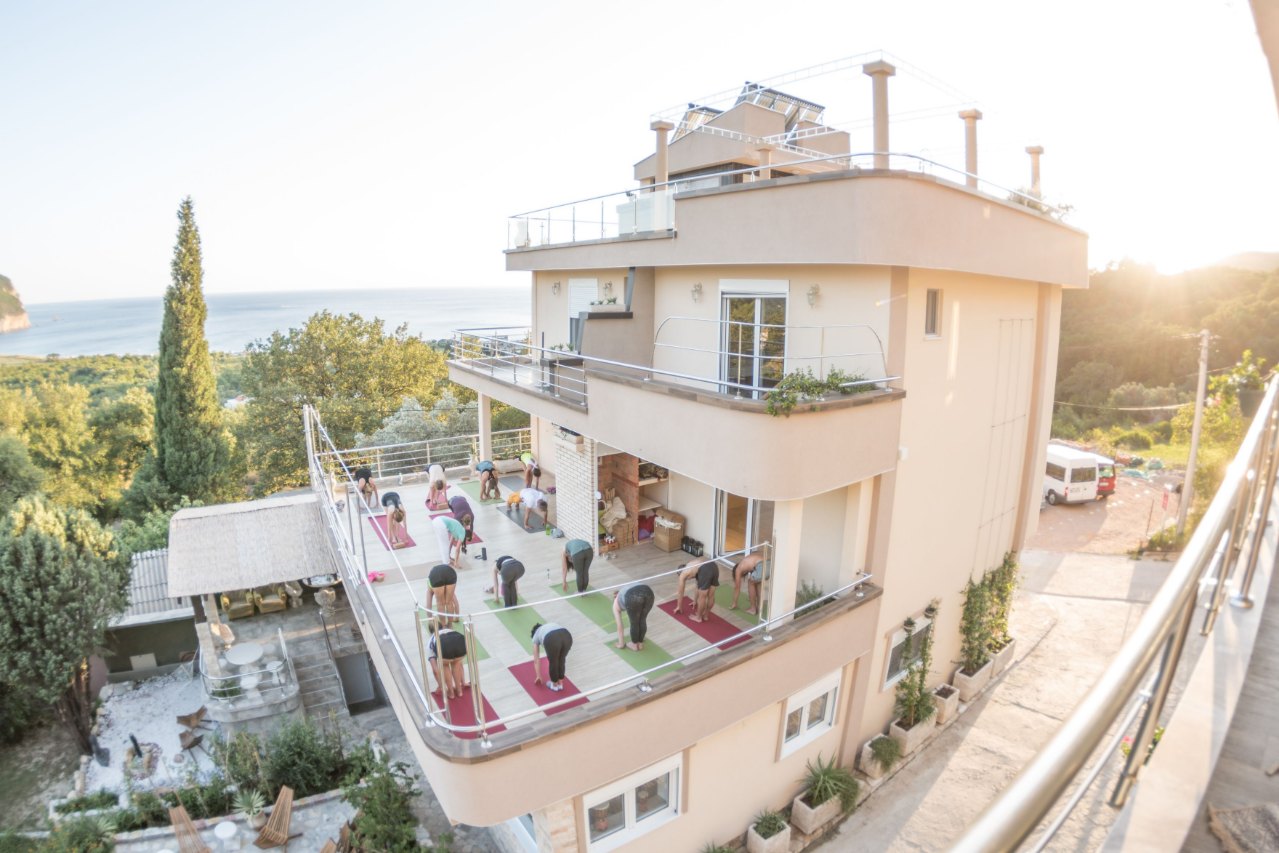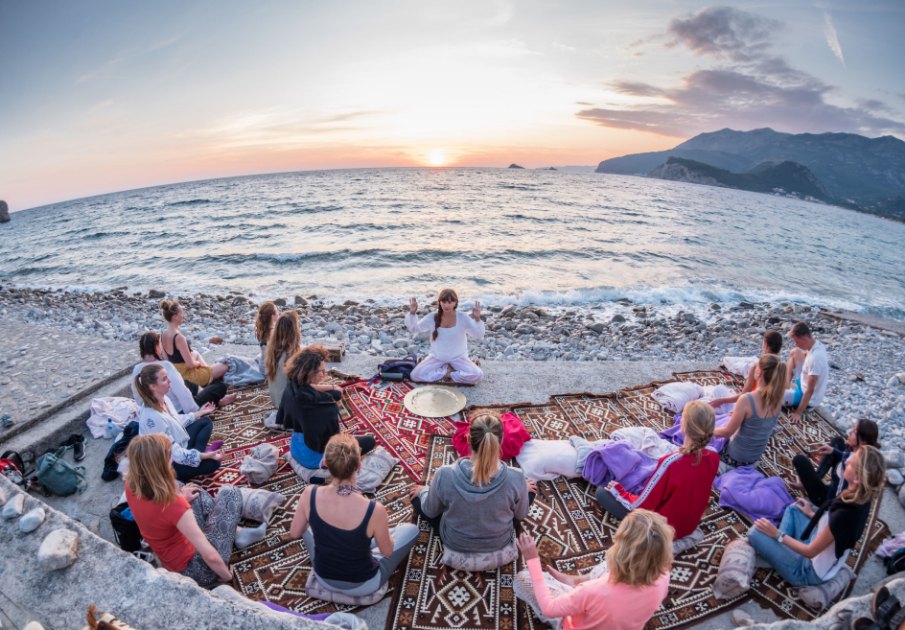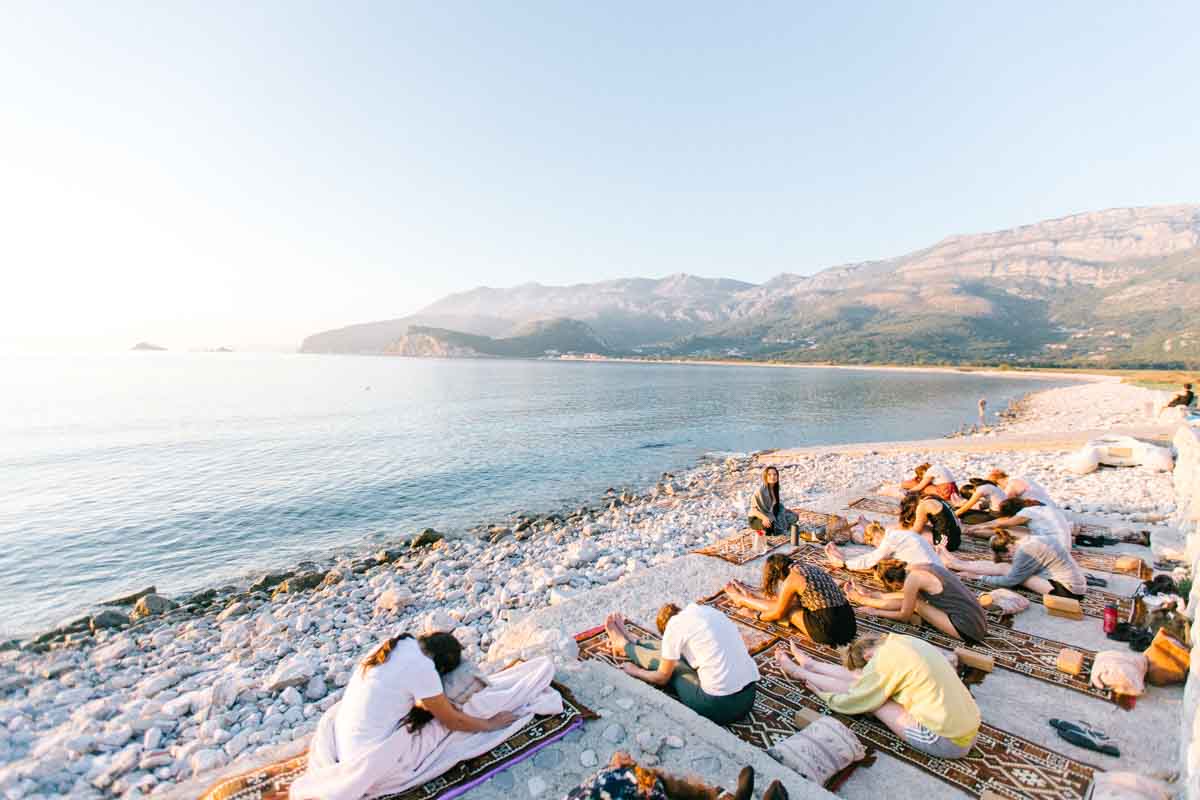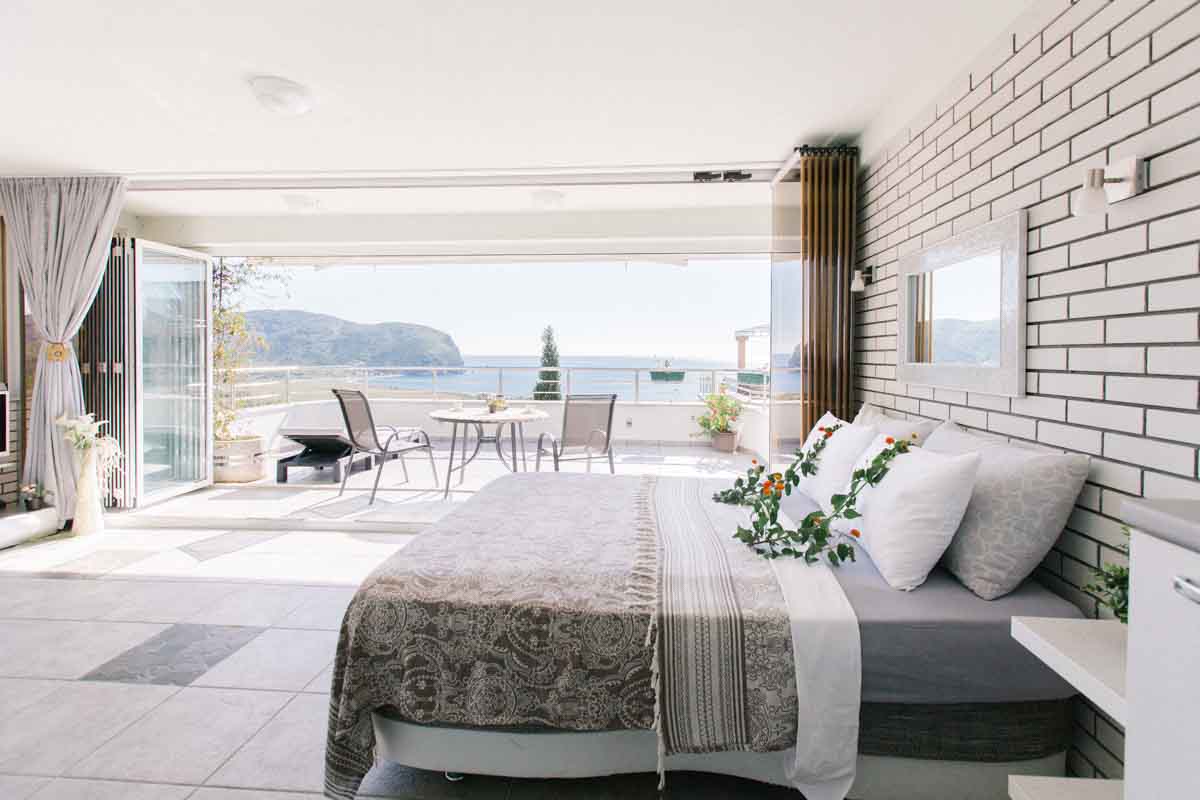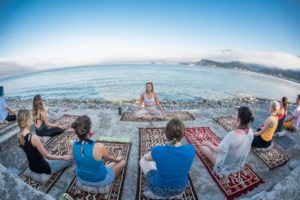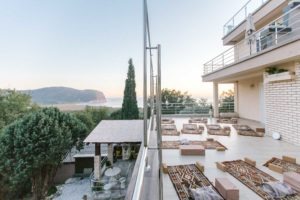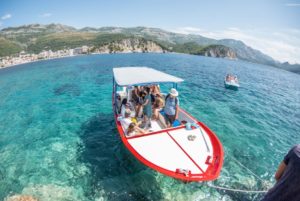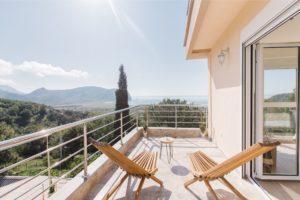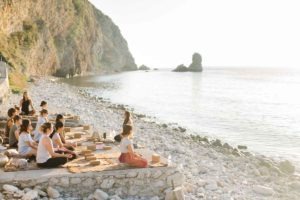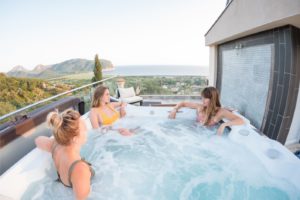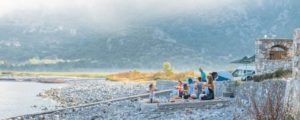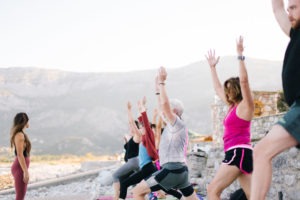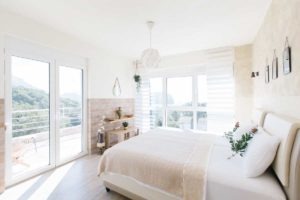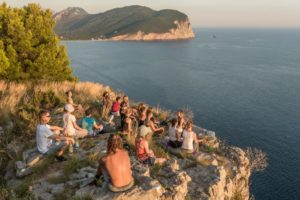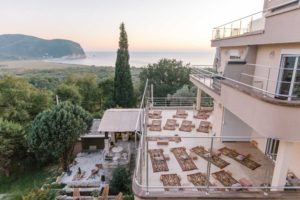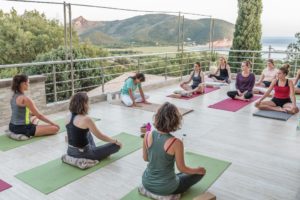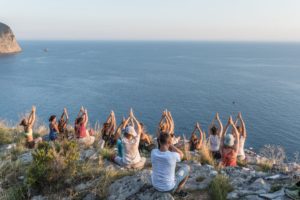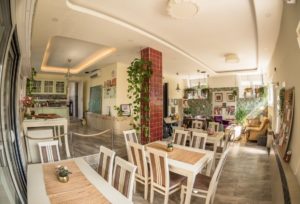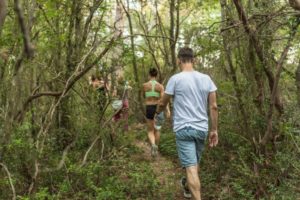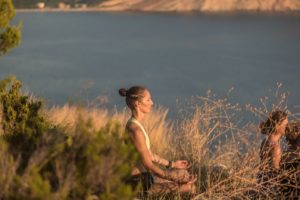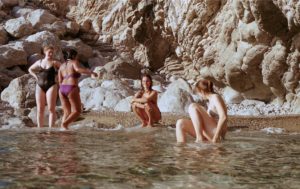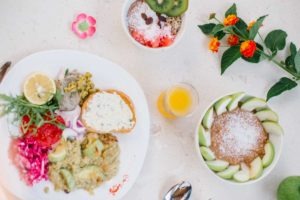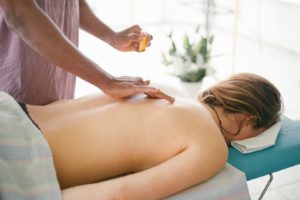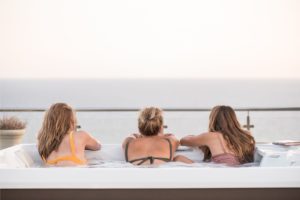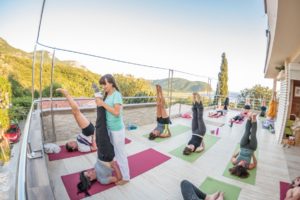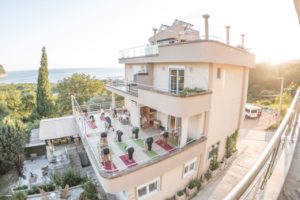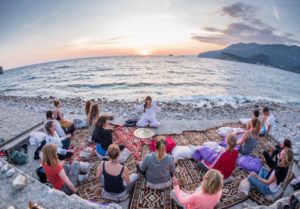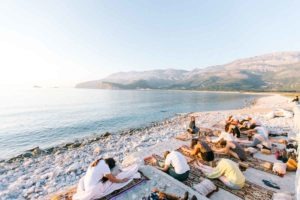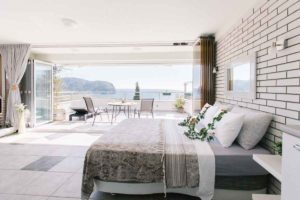 Imagine a week by the sea & the mountains. To get away, relax, and do some yoga. This yoga retreat in the small seaside village of Buljarica in picturesque Montenegro offers a slice of peace and paradise. The ideal place to unplug, slow down that fast pace, and get back in touch with nature. 
The week is fully dedicated restore your mind & body. Taking your yoga practice into new heights, enjoying freshly made vegan food, exploring alternative therapies, creative workshops and discovering the raw and uniquely beautiful nature in Montenegro. 
It's happening – and we'd love for you to be a part of it.
Everyone is welcome to join this retreat, no previous experience is needed.
For another 15% off use code: flashsale valid until 14 August
7 nights accommodation
Daily yoga and meditation classes
2 daily delicious vegan buffets
Guided nature excursion (boat tour) 
Sunset Guided Nature walk
Beach yoga sessions
Rooftop jacuzzi & infrared sauna
Variety of inspiring workshops
Pre and post retreat support from our team
Wifi connection at certain times of the day
Airport Shuttle Service
Exclusive Mahakala Curated Playlists To Set The Mood For Your Self-Practice
Welcome eco pack on arrival (local organic shampoo bar)
Over 100 5-Star Reviews On Google & Tripadvisor!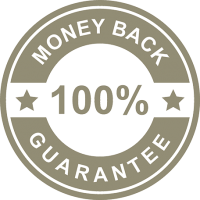 Our 100% Refund Cancellation Policy &
Satisfaction Guarantee
The "why" that drives us, is to help you become happier & healthier and ultimately more relaxed.
In fact, we're so confident that you'll you will feel relaxed after our yoga retreat, that we're backing them with a 100% relaxation satisfaction guarantee. So if you're not fully satisfied, we'll refund you!
Due to the corona epidemic we have made a extra flexible booking policy to  make your booking as stress free as possible. Deposits are only 15% and refundable 10 days before arrival for retreat credit or full refund.
Here's Just a Fraction Of What You'll experience during your retreat
Transforming Yoga, Meditation & Workshops
Daily yoga and meditation sessions in our outdoor terrace, shala, or beach.
We offer Hatha, Vinyasa, Sivananda, Ashtanga,

 

Bhakti, Restorative, Kundalini and Yin yoga styles. More slow-paced yoga practices.
We will support and guide you in developing your practice. The yoga caters for all experience levels.

 

Variety of workshops (depending on the week, e.g. herbal medicine, 5 Elements, yoga philosophy, kirtan, breath-work, sound healing, power of manifestation)
 
Yoga workshops to help you take your practice to new levels and integrate the practice in your daily life.
Qualified yoga instructors who you can reach out to and talk to about your personal yoga.
Quality yoga equipment including mats, blocks, cushions & blankets.
Discovering Montenegro's Breathtaking Nature
Immerse yourself and explore Montenegro by foot with many walking trails on turquoise coastal beaches, lush hills and valleys, or go for a swim to explore hidden caves.
A private boat tour exploring Montenegro's coastline. Visit a tiny uninhabited island topped with a historic church and swim in coastal caves.
Sunset cliff walk – The walk takes you through the wild forest and finally leads up to one of Montenegro's most beautiful cliffs with the view of pristine turquoise water underneath you.
7 nights accommodation in our beautiful Villa located in a village between mountains, along with a breathtaking view of the Adriatic sea. The villa is located only a 15-minute walk from the local beach on a steep hill.

 

Sustainability is close to our heart.

 

Our restaurant is vegan, we source fresh water from the mountains, and we keep our appliances eco-friendly with salt water filtration application, organic sewage systems and solar power.
Complimentary Wi-Fi access (only at certain times a in the day encourage digital detox)
Complimentary Airport shuttle service from Podgorica Airport (TGD) on Sundays at 3 p.m. and leaving Mahakala at 8:30 the following Sunday.
2 daily homemade & delicious vegan buffets made of fresh seasonal ingredients from Montenegro
Our recipes are created by Dr Lemm who specializes in nutritional therapy. By nourishing your body with delicious food, you will experience how nutrition can boost your energy and mood
We use an intermittent fasting program. The benefits include improved brain function, better digestion, skin and strengthened immune system
Unlimited purified spring water & herbal-infused tea is always available for our guests
Enjoy our free infra-red sauna and relax in a rooftop Jacuzzi surrounded by the mountains and overlooking the ocean
You will have the opportunity to add on different individual spa and detox treatments, such as massage, acupuncture, and a magnesium and detox bath (availability may vary depending on the week)
Sample daily schedule
Below is a schedule of a typical day at Mahakala Center, every day we have different workshops and activities:
07:30 Yoga Class (90min)
09:30 Vegan brunch
11:00 Free time to explore (walking trails or guided excursion)
15:00 Inspiring Workshop or Yoga
17:00 Vegan dinner
19:00 Evening activity (Restorative/Kirtan/Yin yoga e.g.)
Our Eco Yoga Retreat - Facilities
The center is an ecologically built villa located in a village between mountains, along with a breathtaking view of the Adriatic sea. The villa combines the best of both worlds; comfort in the midst of nature.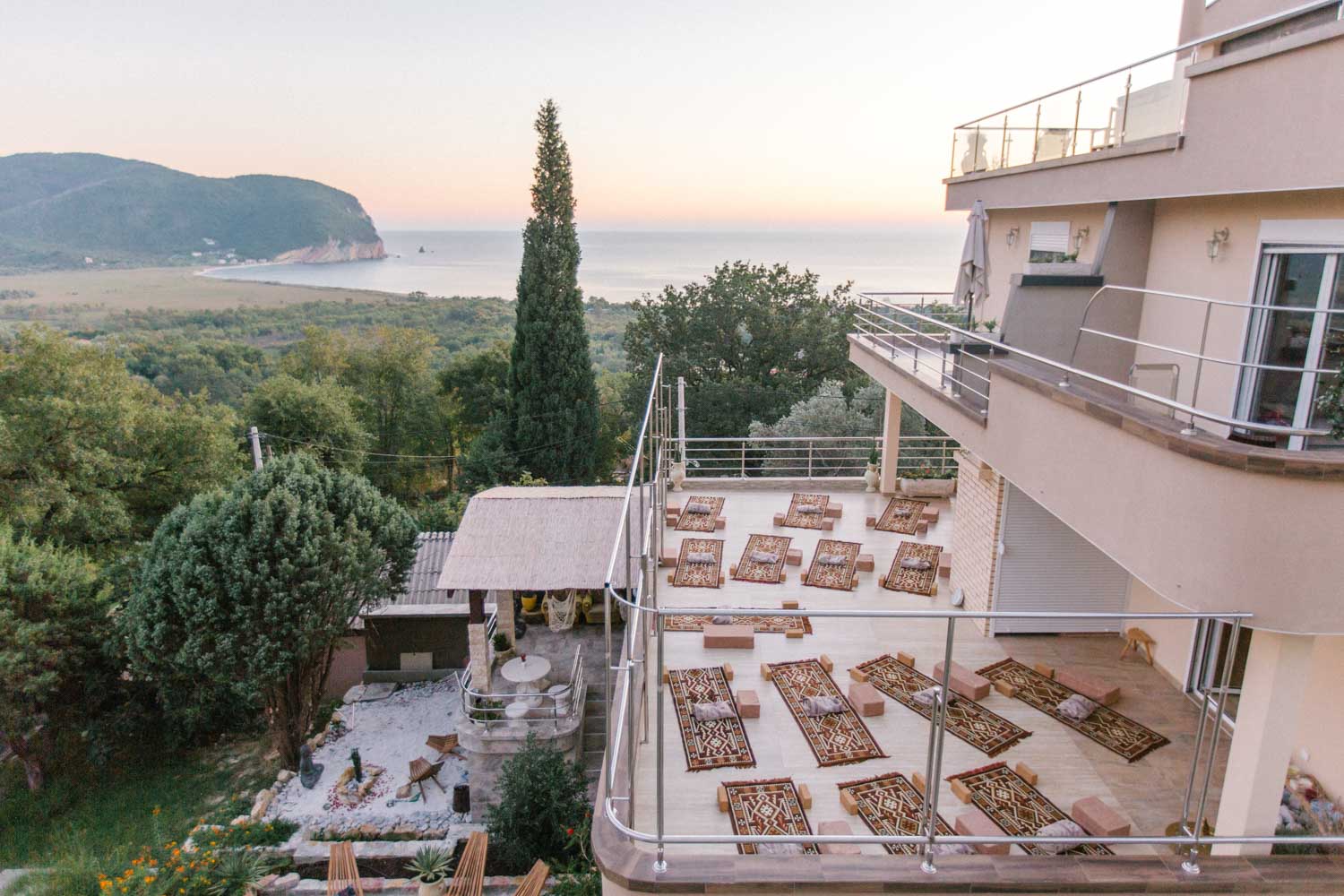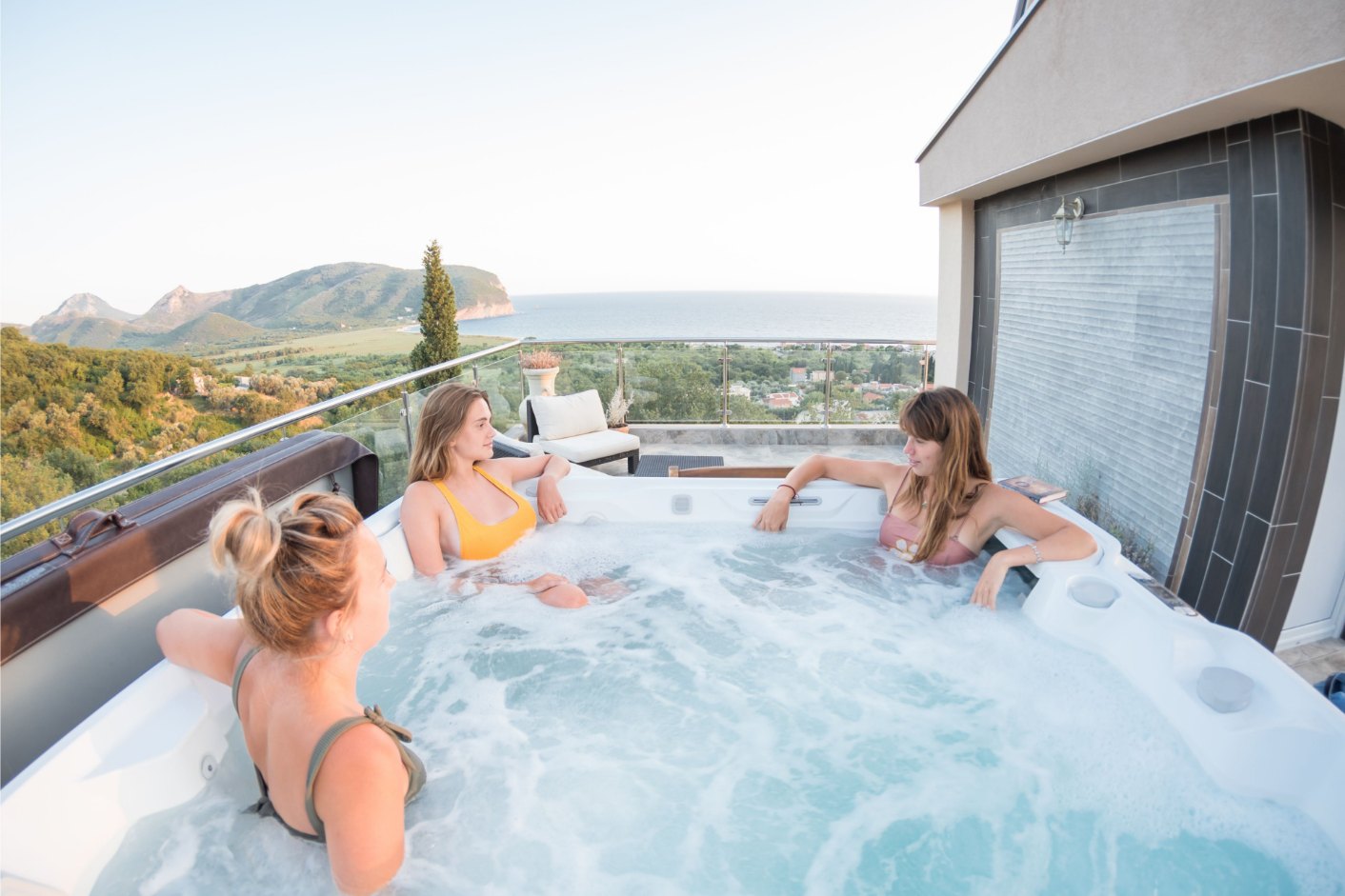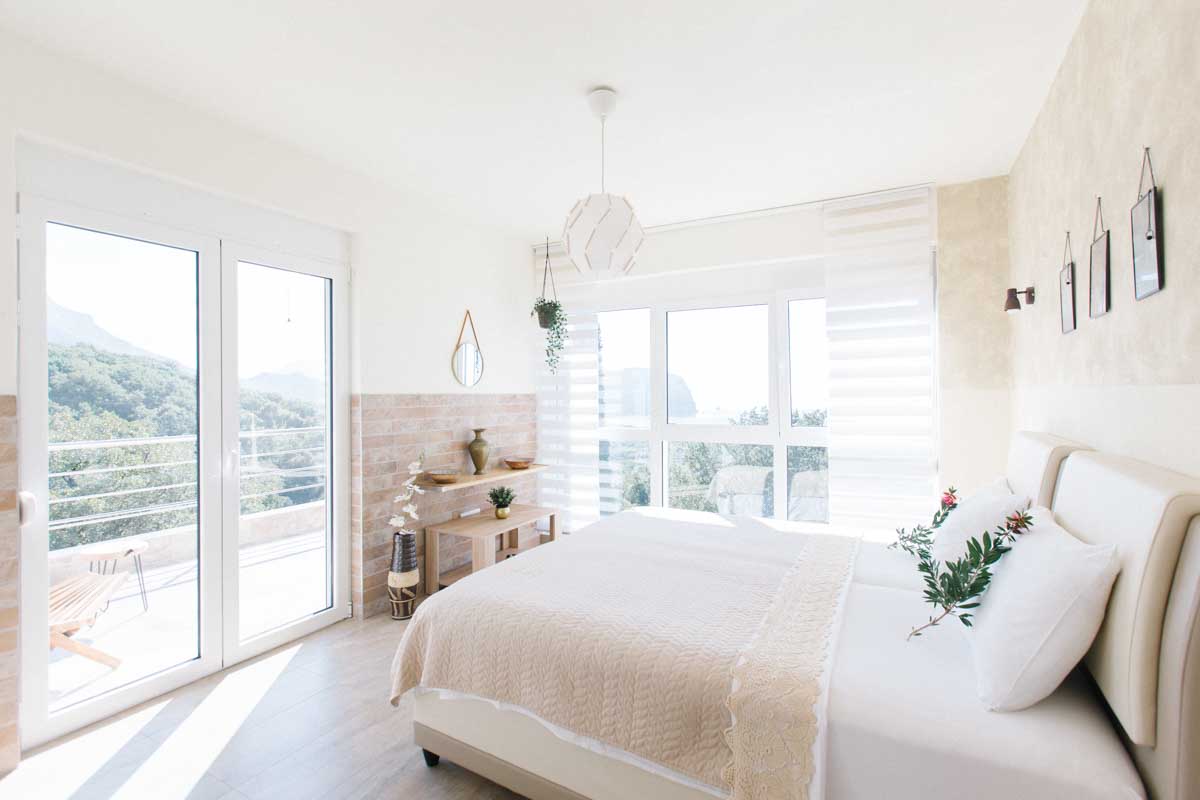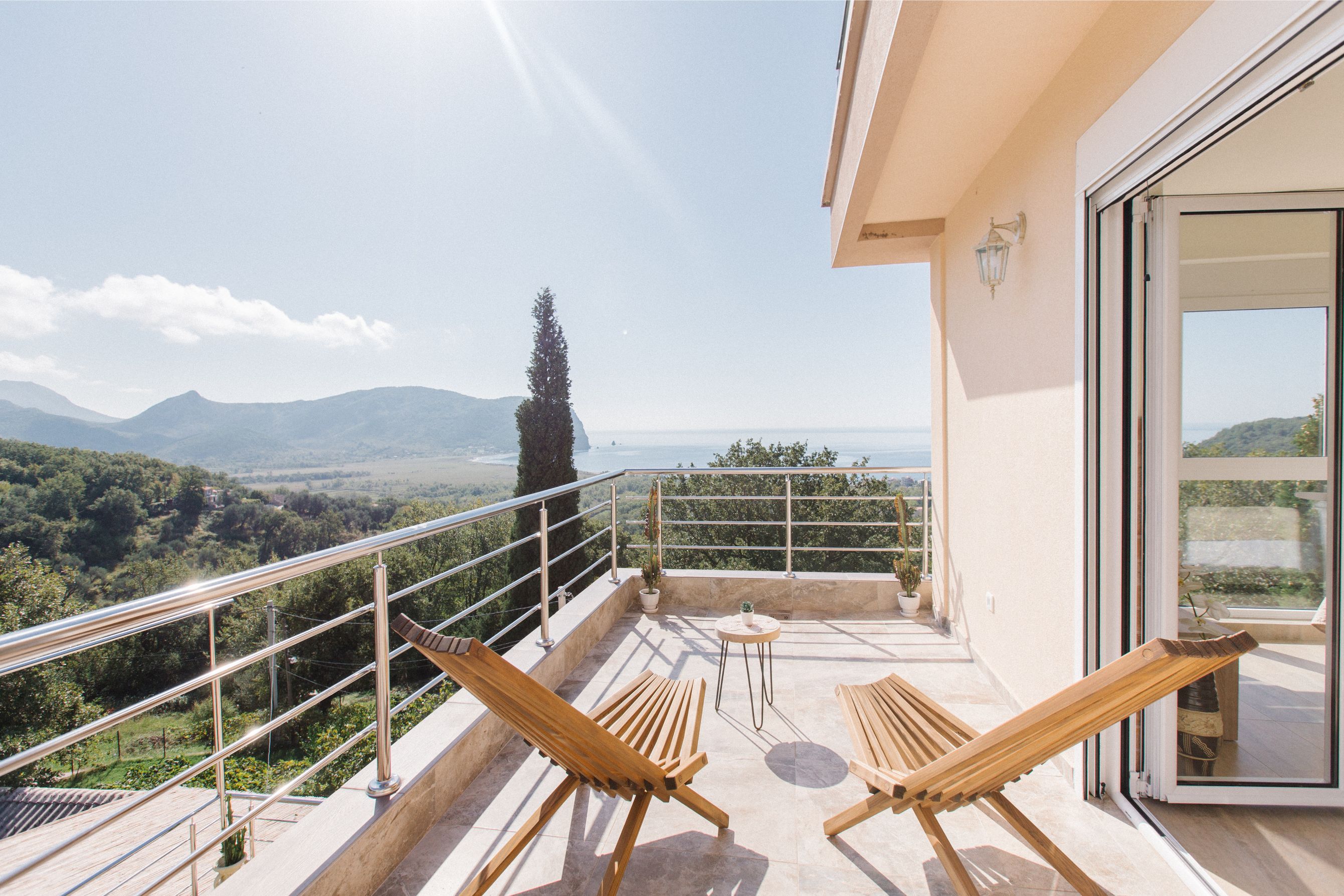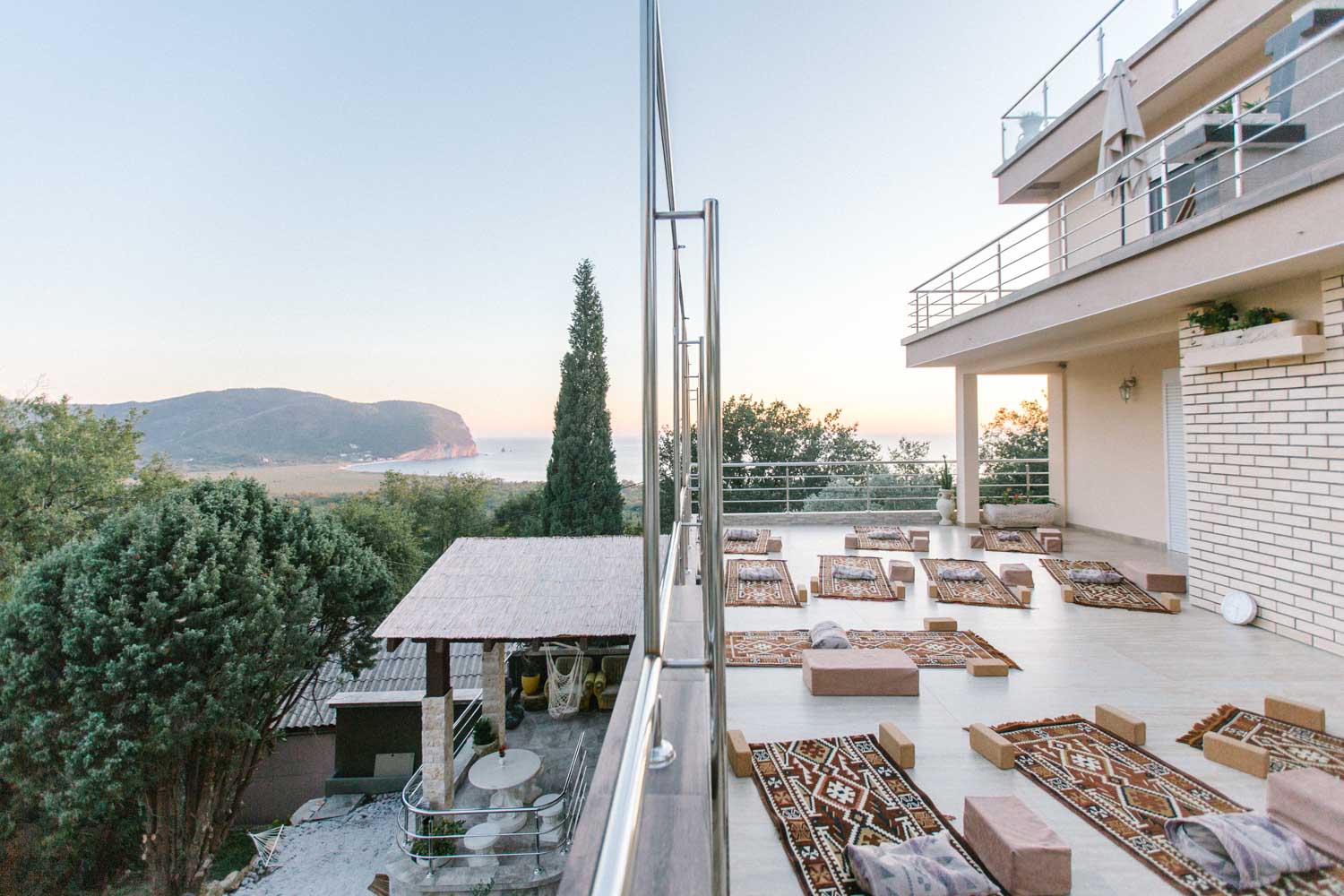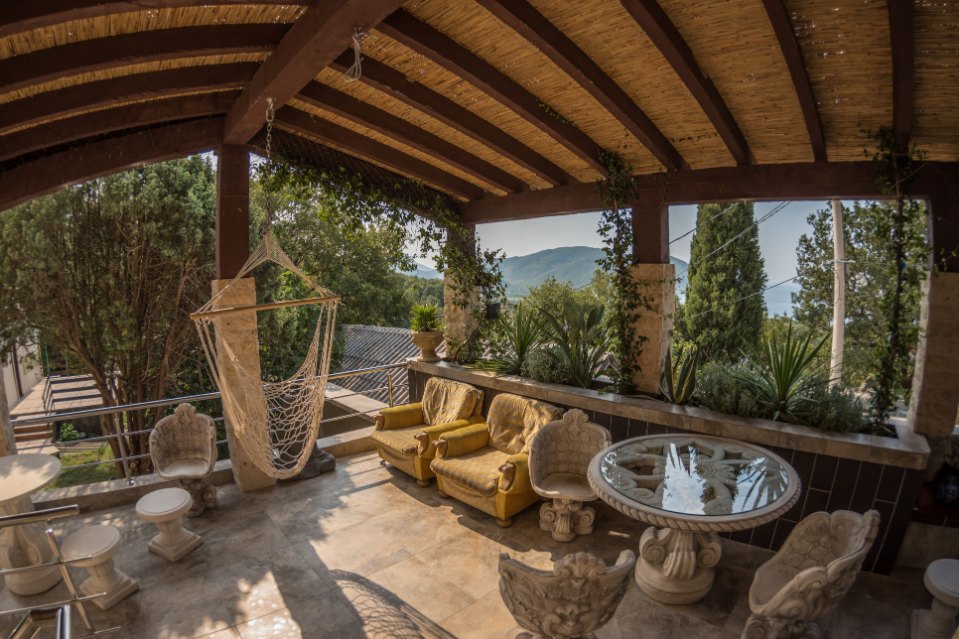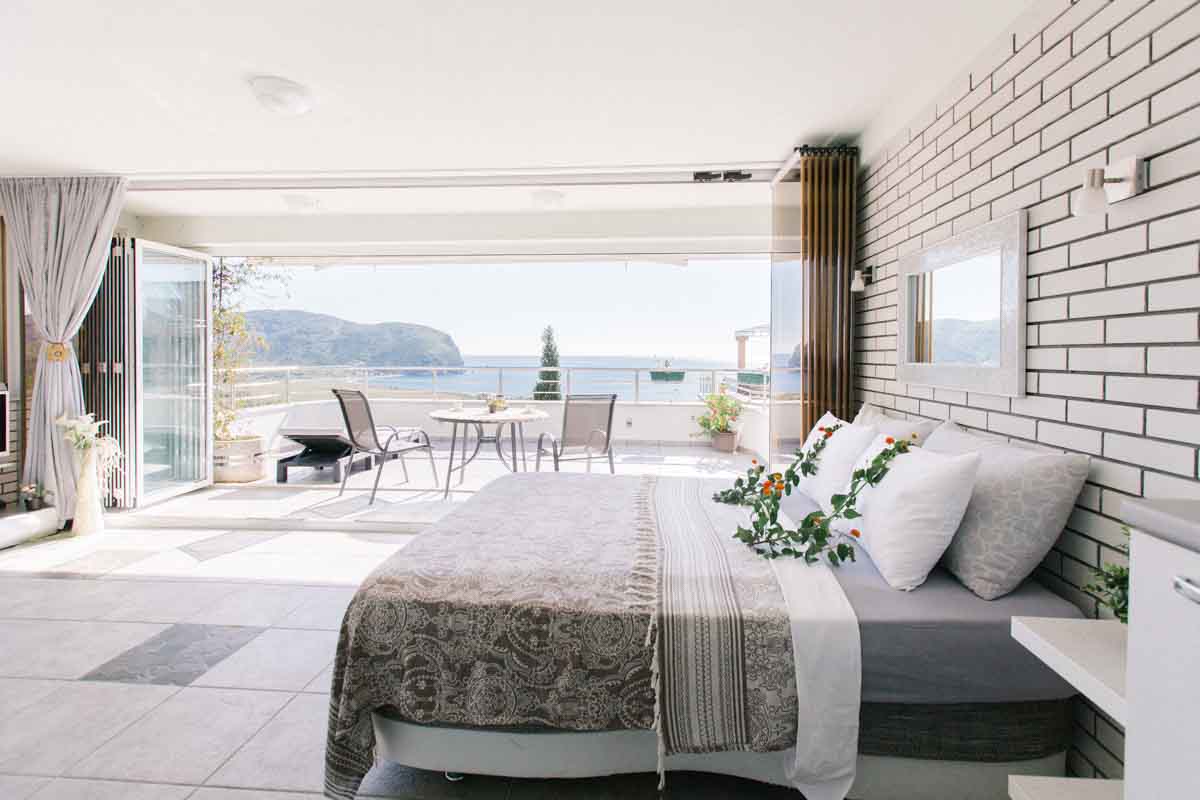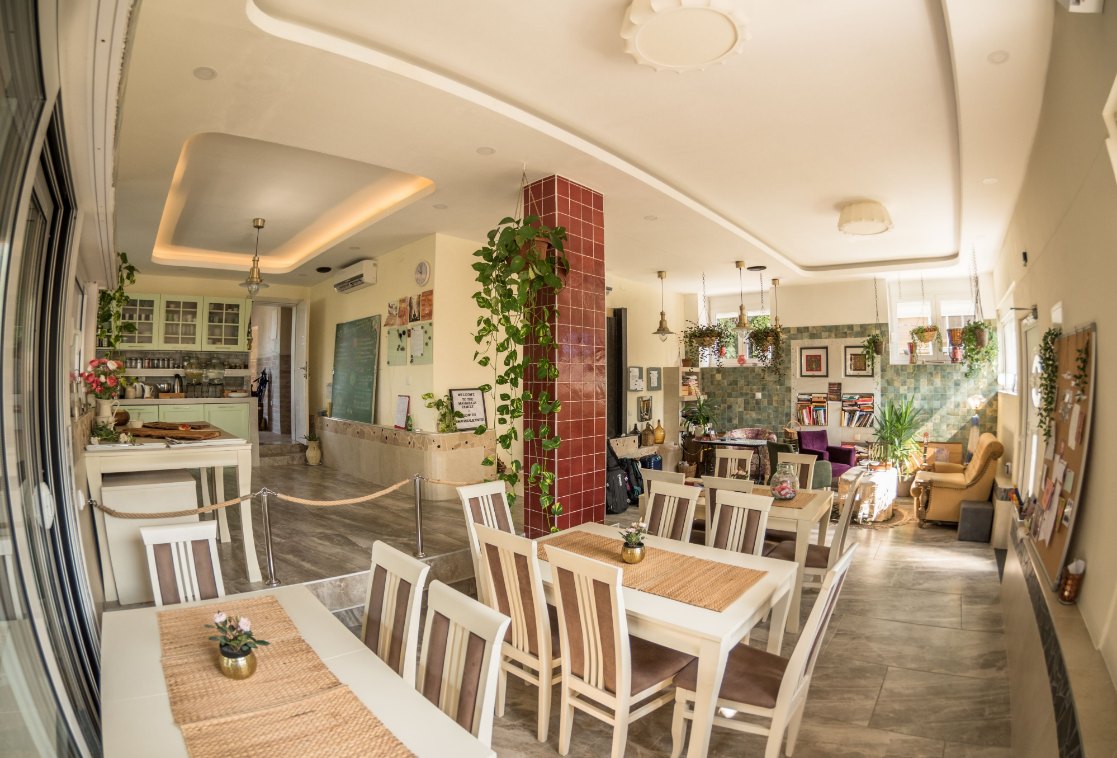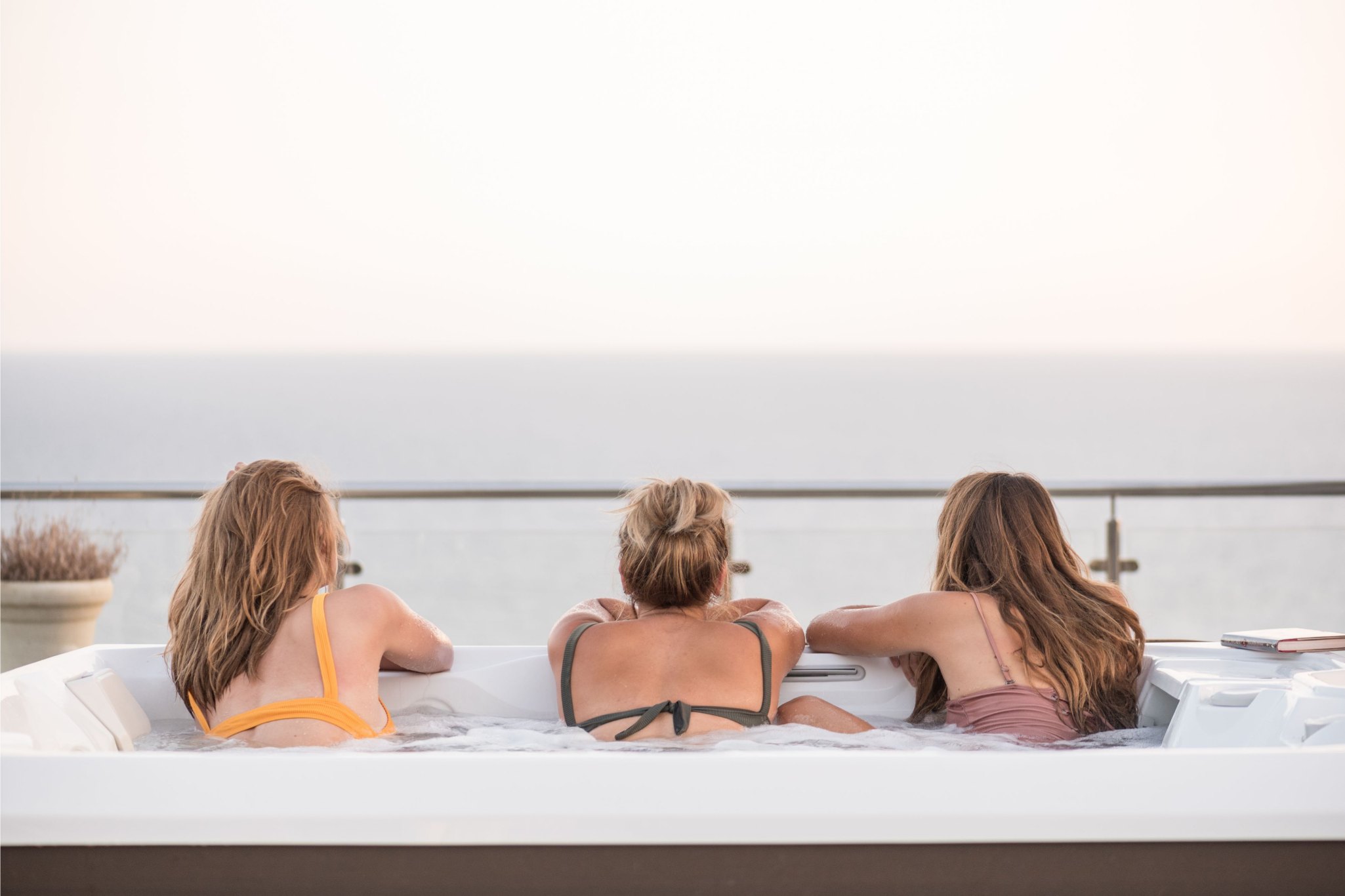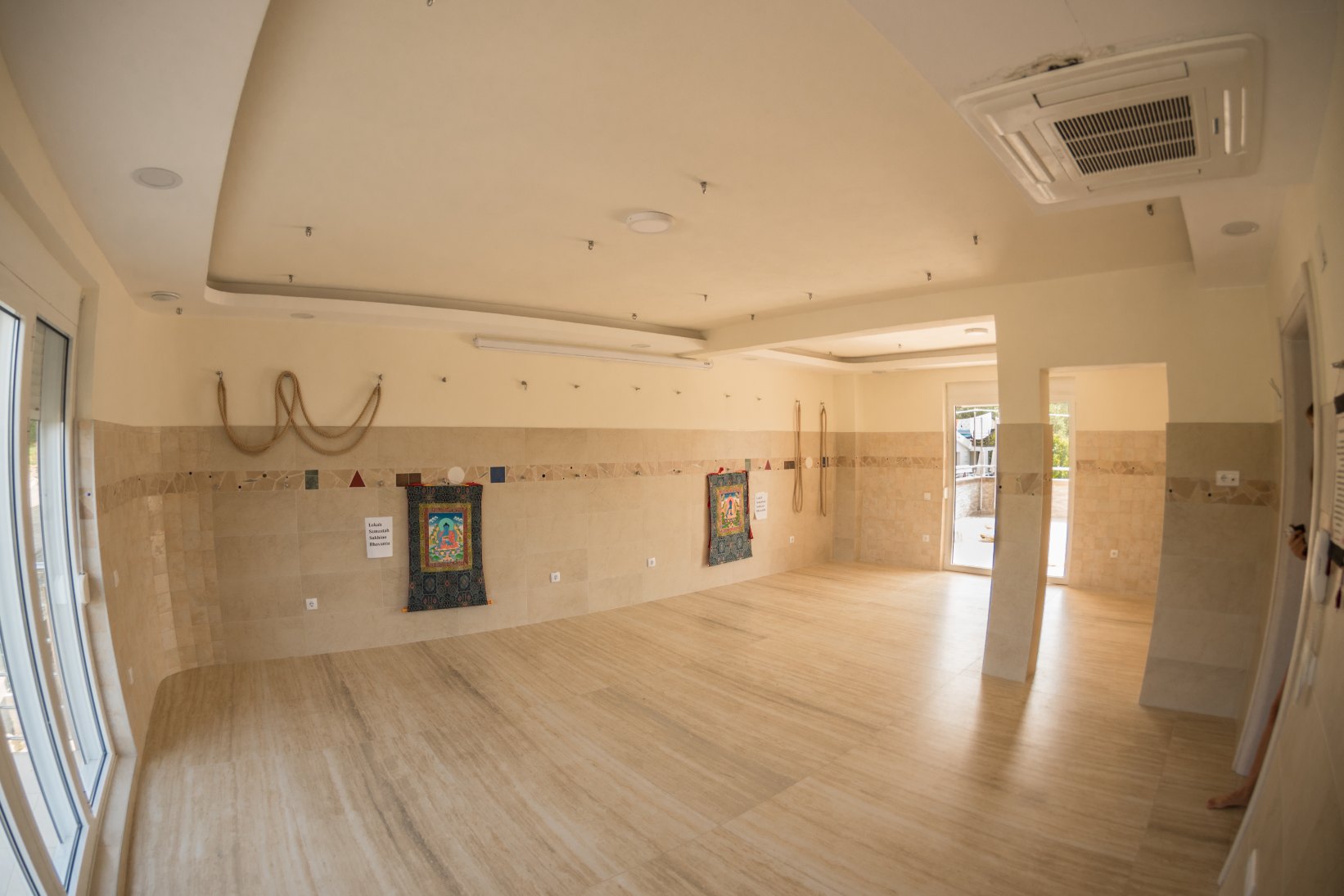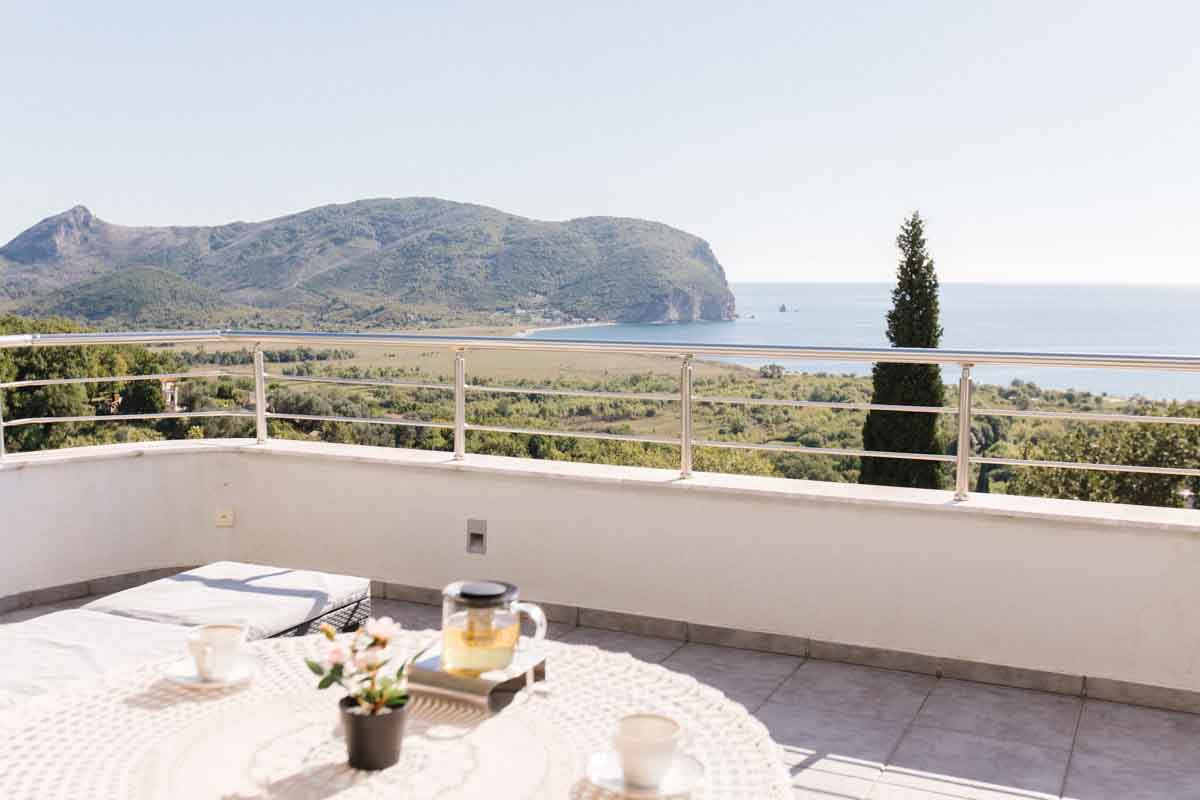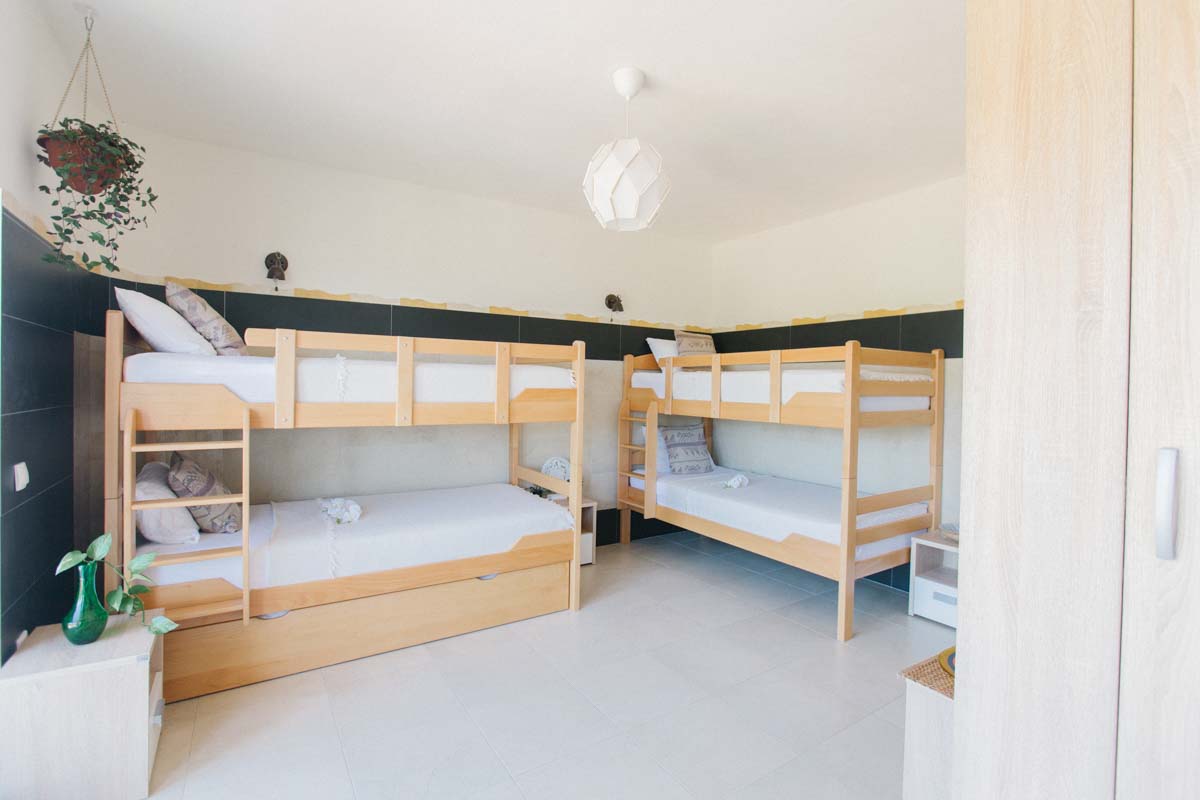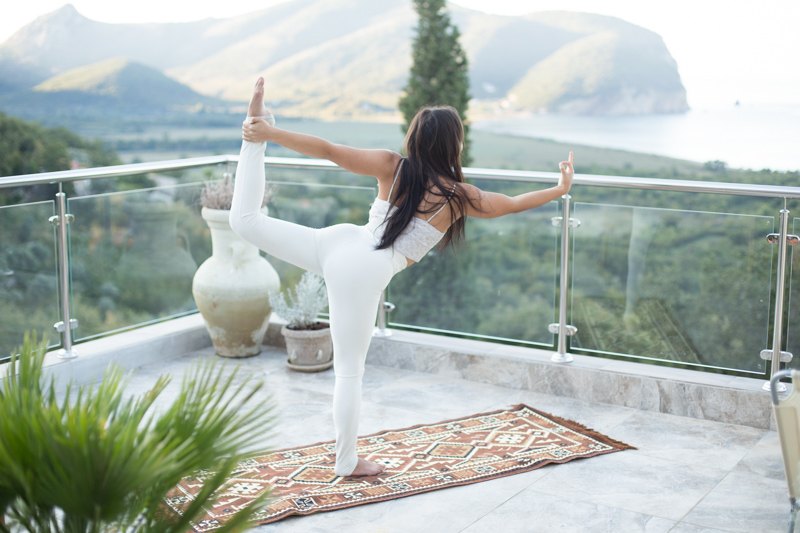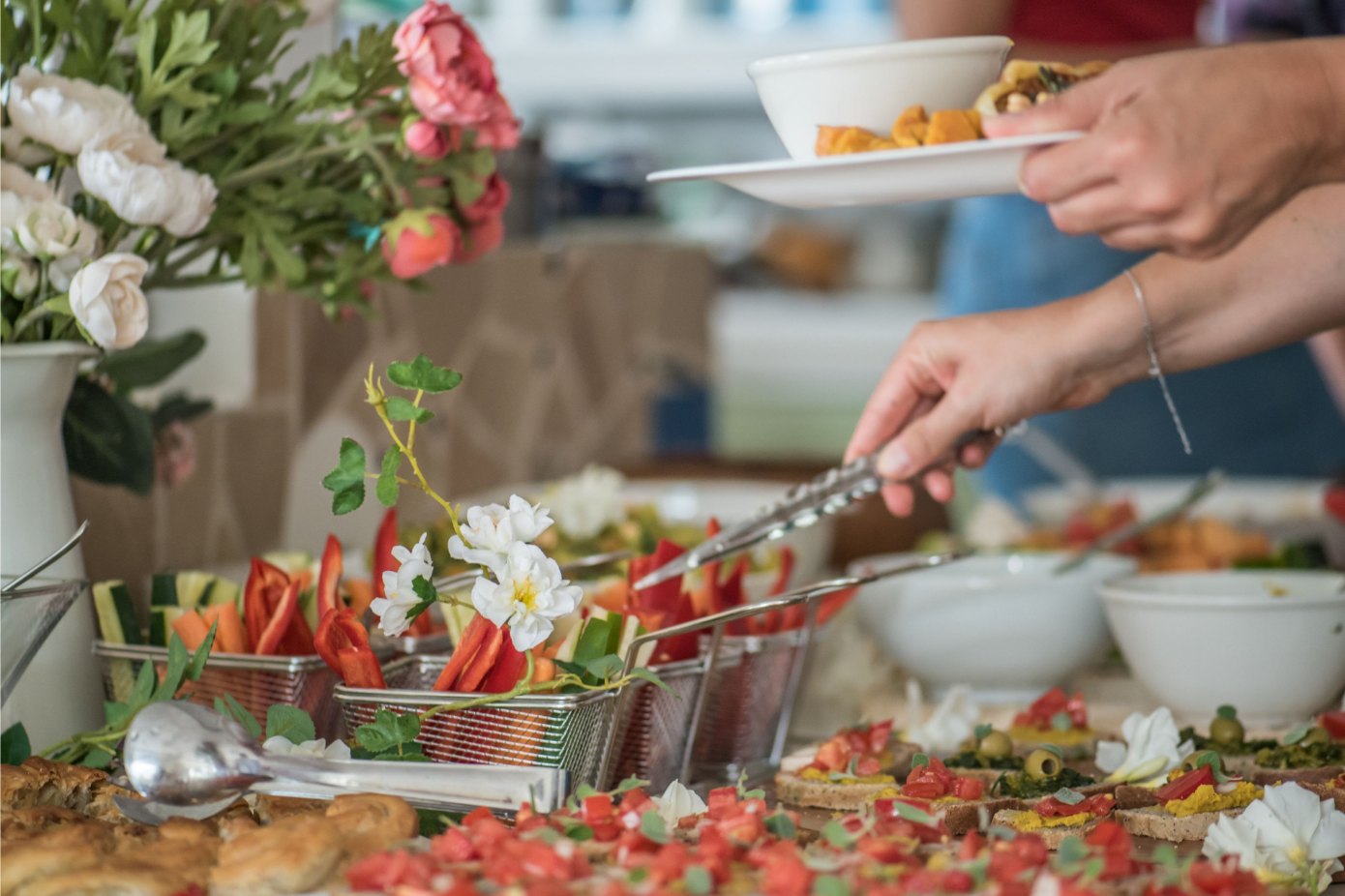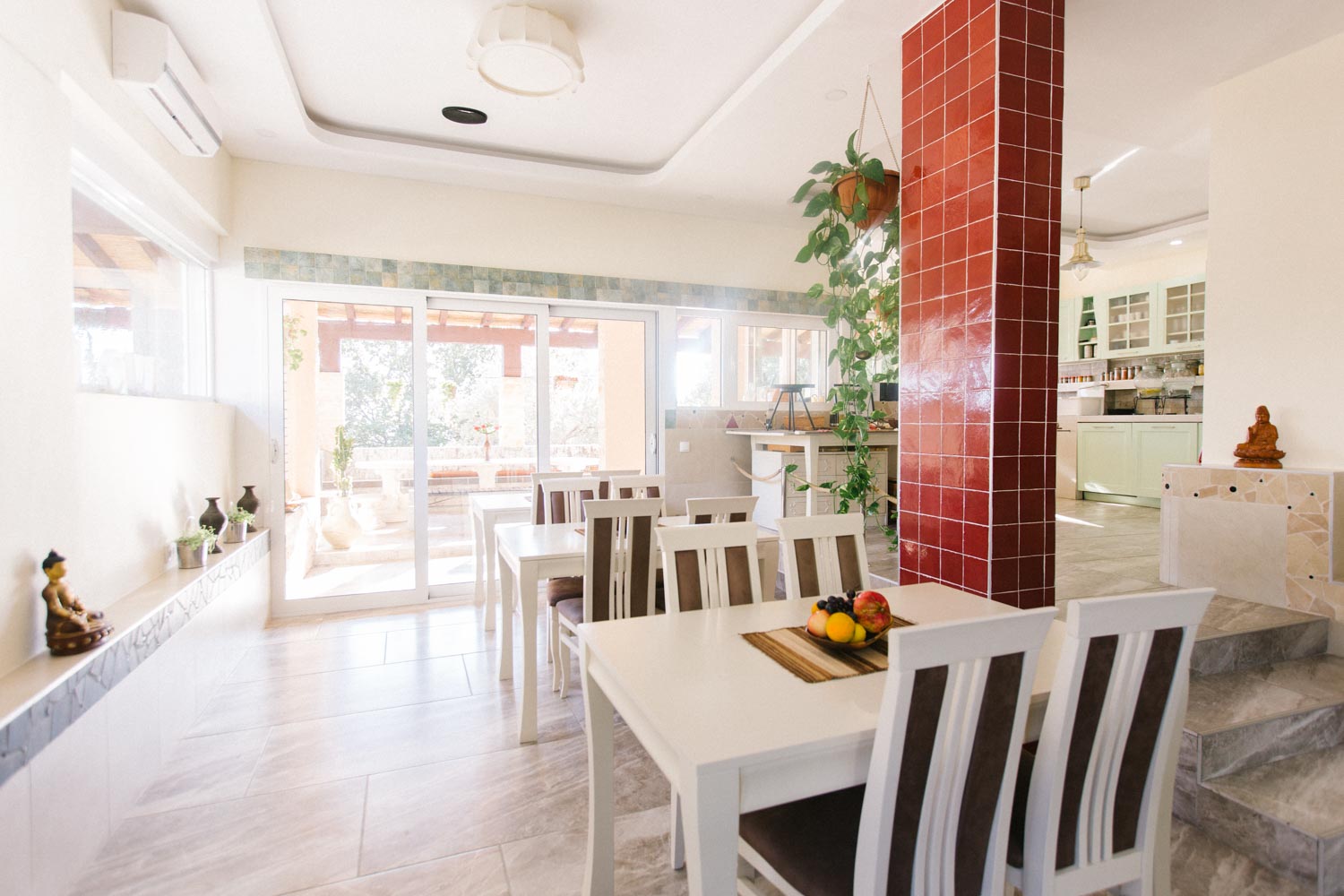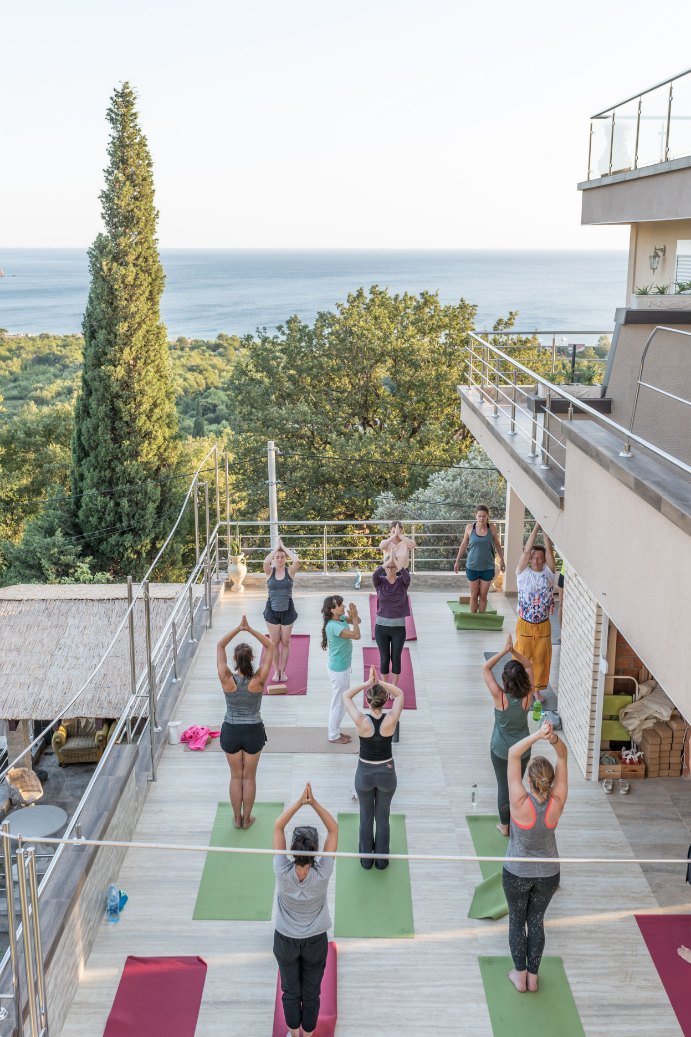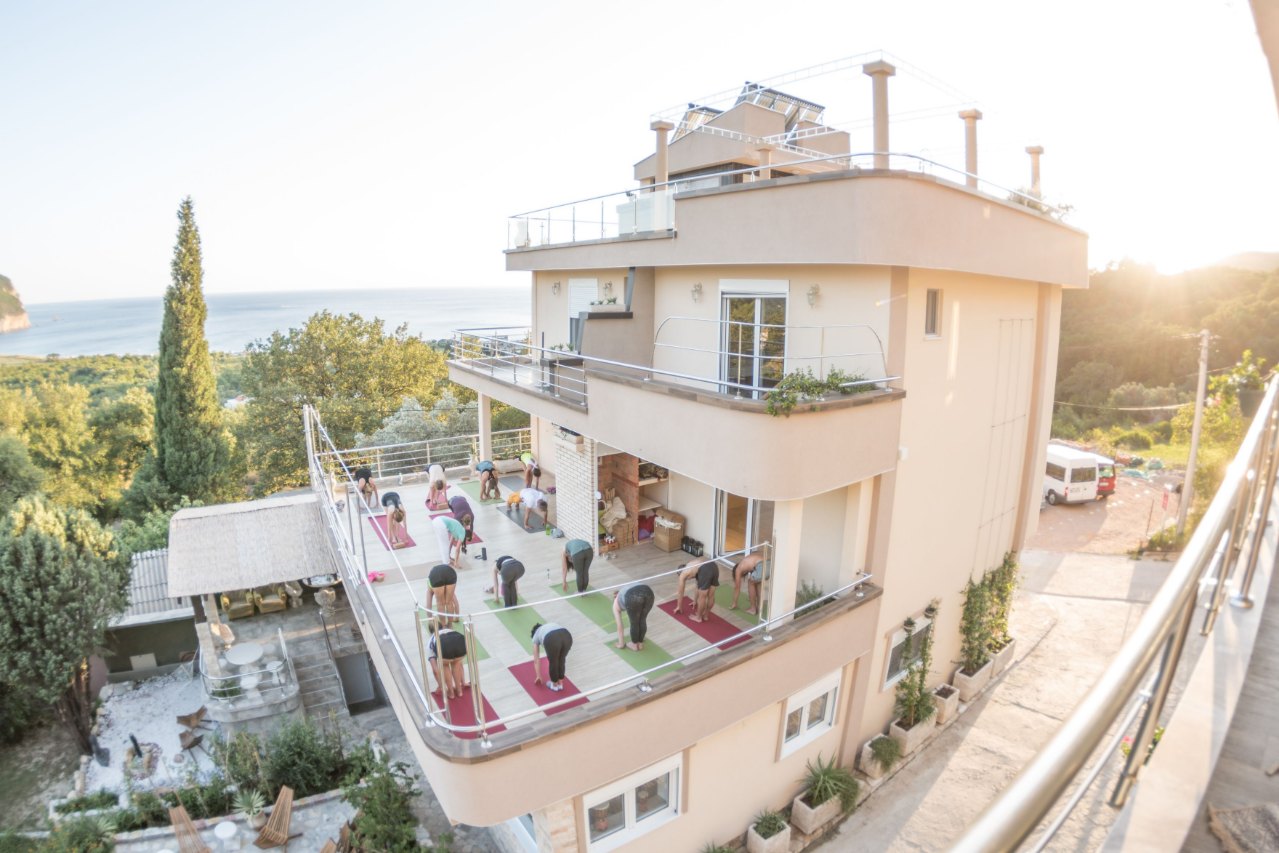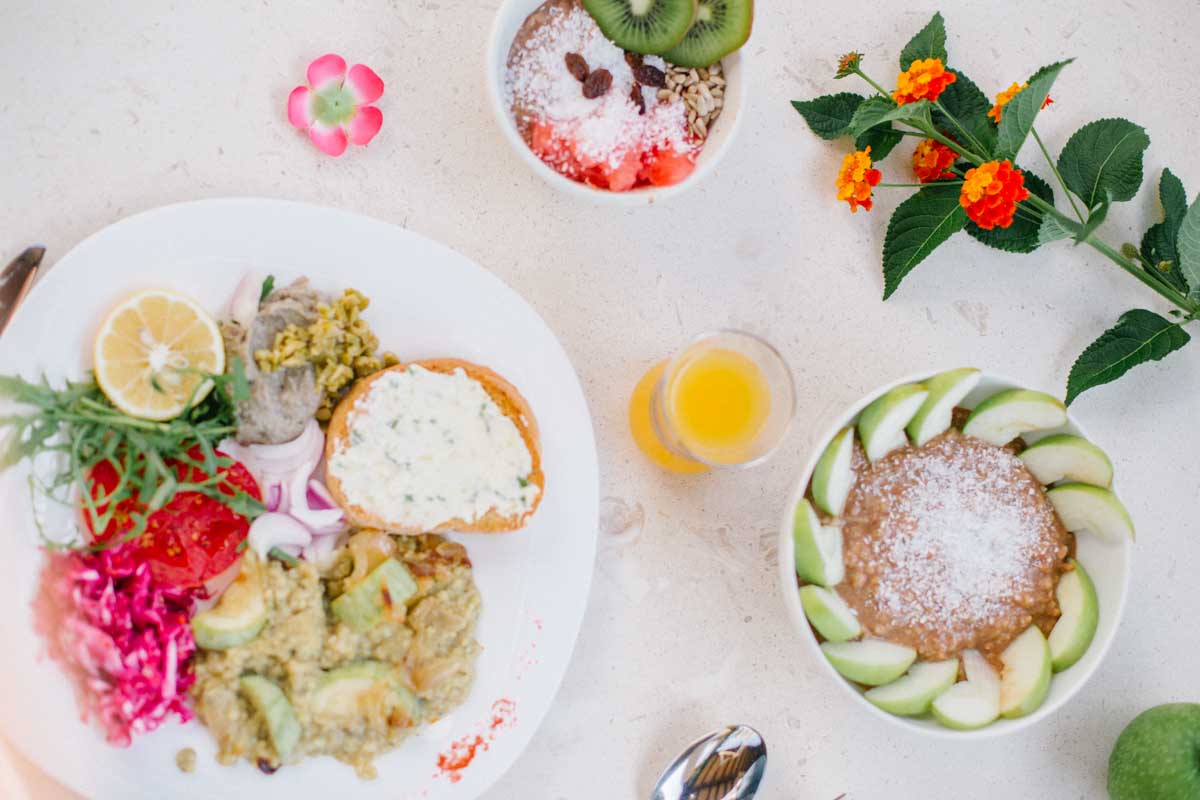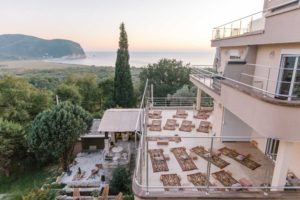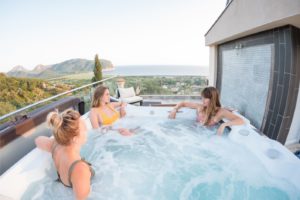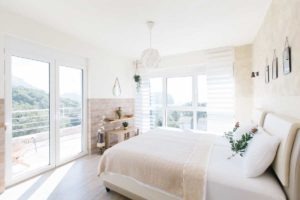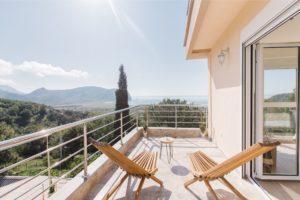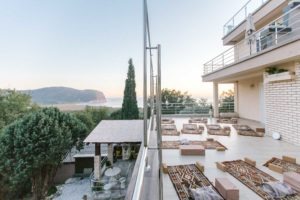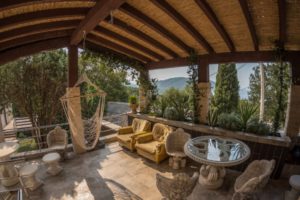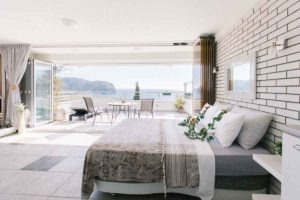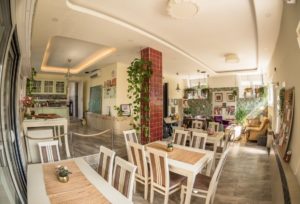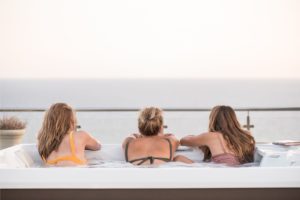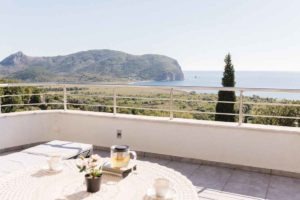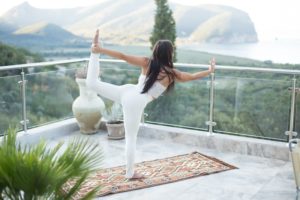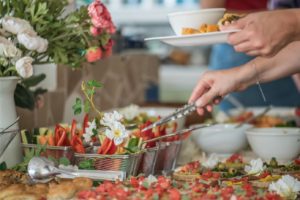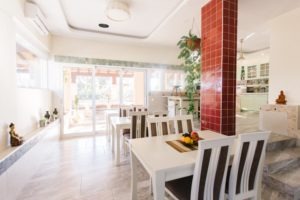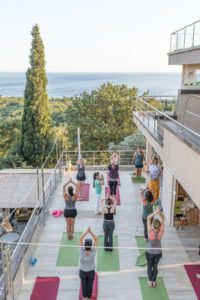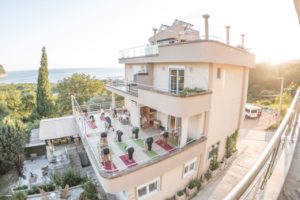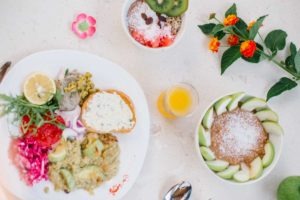 How you feel at the end of the yoga retreat?
Strong and energetic in your body, free from stress and able to step back into your life with new motivation, knowledge and skills to support your health and wellbeing in the long term!
Deeply nourished and relaxed after a wonderful week of yoga, meditation, exploring nature, spa treatments and healthy nutrition!
Thoroughly nurtured, reconnected and aligned with your highest self having activated the light within and sparked your lust for life.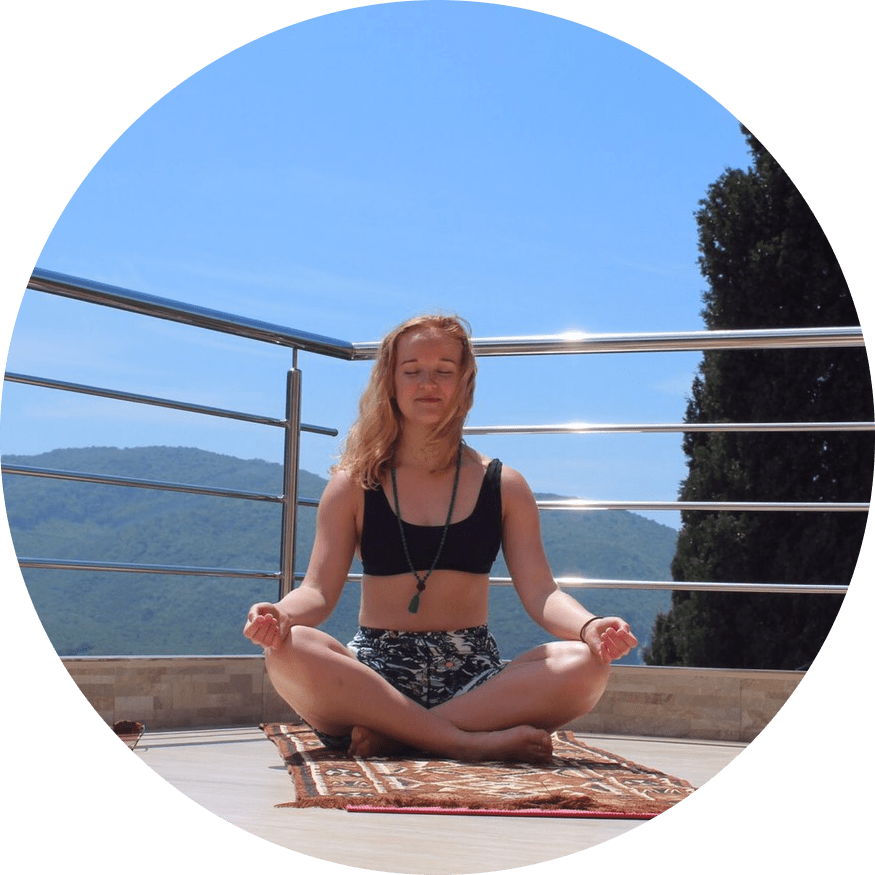 Rhiannon Folan
Yoga Teacher From July 2020
Rhiannon discovered yoga whilst studying at university. Her happy place was cycling to her local studio and stepping into warmly lit room, surrounded by the smell of incense and spending the next hour or so working her body and calming her mind. After finishing her degree she wanted to deepen her practice and learn more about the magical universe of yoga in the place it all began, India. In 2017 she completed a 200hr Ashtanga Vinyasa training in Goa and has been teaching full time since. Wanting to explore different approaches to yoga, she completed a 50hr Yin yoga training in Manchester.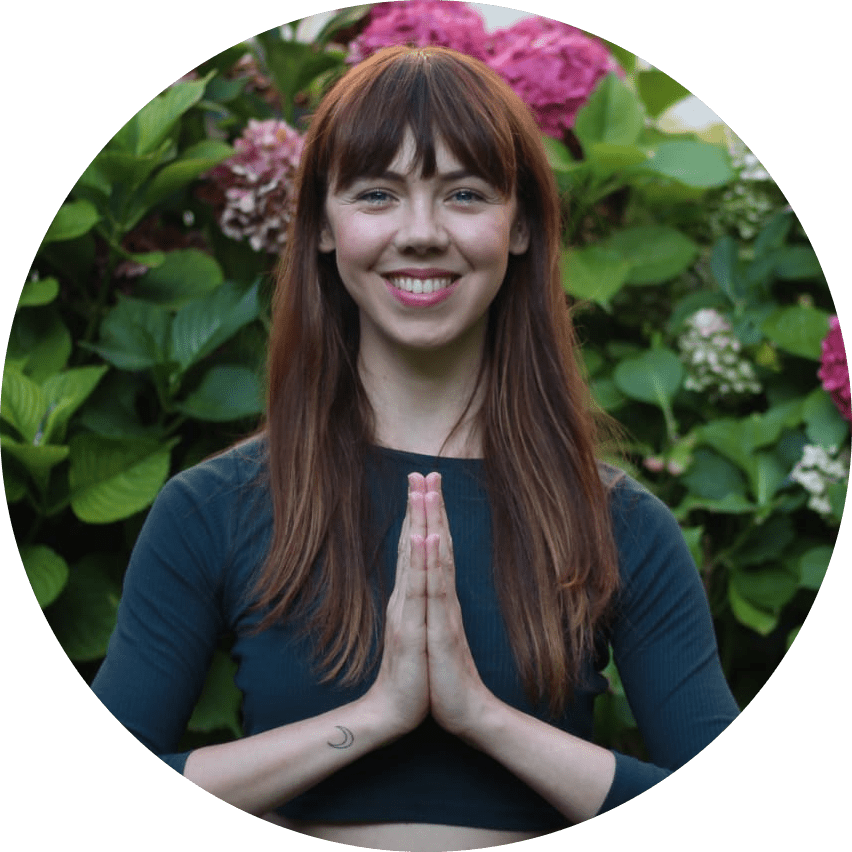 Edita Sommerova
Yoga Teacher From July 2020
Discovering yoga about 6 years ago was a life changing moment which eventually led Edita to her first hatha yoga teacher training in 2015. She has been teaching yoga ever since. As her personal practice has gotten more dynamic over time, Edita decided to broaden her expertise and spent an amazing month in Goa, India, where she got her 300 hr yoga teacher certificate in vinyasa flow and yin yoga. Edita enjoys making her classes diverse and fun, with the aim to challenge her students physically all whilst helping them to relax mentally and uplift them spiritually. What makes Edita the happiest is when she gets to assist and witness her students on their magical journey towards their higher self.
Why choose Mahakala Retreats?
Small mother-daughter owned Business 
Profits go back to local community & eco charities
FREE cancellation and 100% refundable deposits
Bank-level security for transactions. You're safe with us.
Flexible payment. To reserve your spot you only need to pay a 15% deposit.
Reliable customer support. We're here for you throughout the process.
Best Price Guarantee & No hidden fees, the cost is the cost