Relax & Restore Yoga Retreat in Europe
The 8 day/7nights yoga retreat in Europe is fully dedicated restore your mind & body in a small seaside mountain village in Montenegro. Daily yoga, enjoying homemade vegan food, inspiring workshops and discovering the raw and uniquely beautiful nature in Montenegro. Everyone is welcome to this retreat male and female, with yoga for all experience levels. 
Corona policy: FREE cancellations and 100% refundable deposit for retreat credit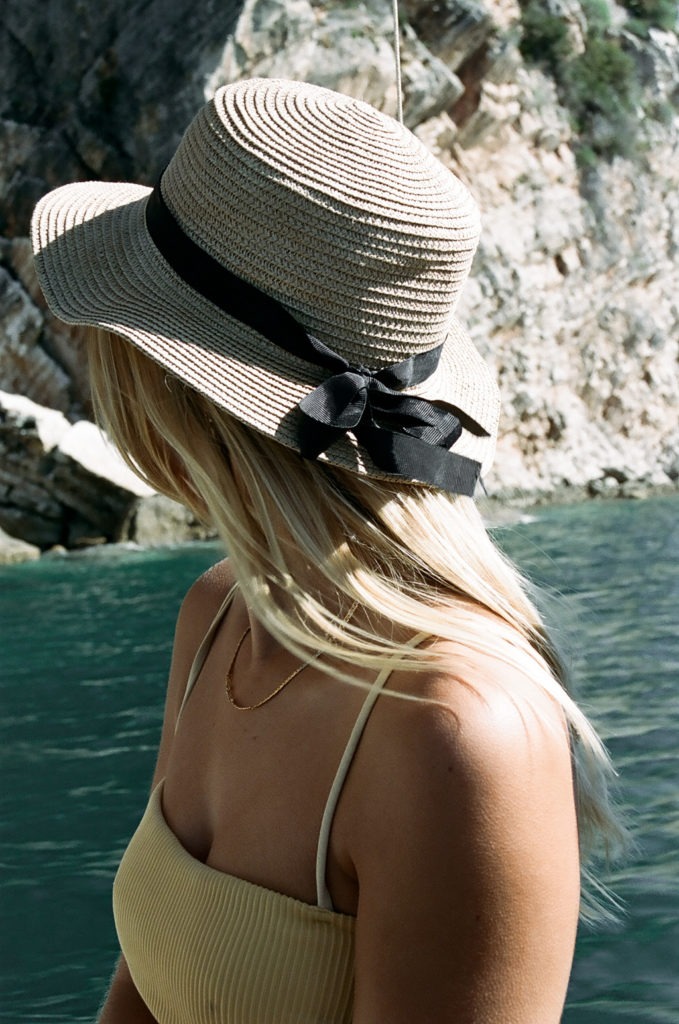 Yoga Retreat Inclusions:
7 nights accommodation at Mahakala Center
Daily yoga and meditation classes
2 daily delicious vegan buffets
Guided nature excursions
Beach yoga session & variety of inspiring workshops
Rooftop jacuzzi & infrared sauna
Pre and post retreat support from our team
Digital detox: Wifi connection only at certain times of the day
Free gifts: 
Airport Shuttle Service
Exclusive Mahakala curated playlists to set the mood for your retreat
Local organic shampoo bar
Every day there will be different workshops and activities depending on the theme of the day and the teacher present:
07:30 -9:00 Morning Yoga Flow
09:30-10:30 Vegan brunch
11:00 Free time to explore (on two days there will have a guided excursion)
16.00-17:00 Workshops
17:00-18:00 Vegan dinner
19:00-20:30 Evening activity (Yin yoga, dance, breath-work etc.)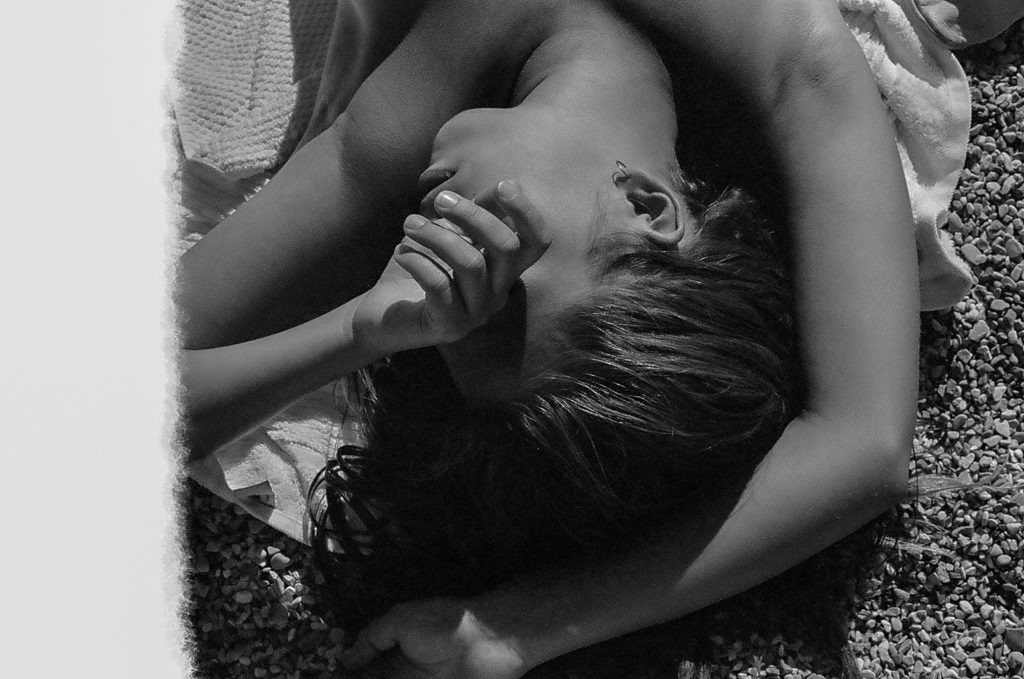 Over 100 5-star reviews on google & tripadvisor!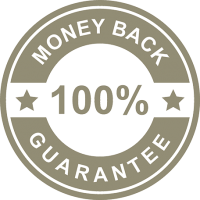 Our 100% stress free corona cancellation policy
The "why" that drives us, is to help you become happier & healthier and ultimately more relaxed.
Due to the corona epidemic we have made a extra flexible booking policy to make your booking as stress free as possible. Deposits are only 15% and transferable up to and no later than 10 days before the retreats starts to another retreat in 2021 if your government enforces a travel ban. Please read through our terms & conditions before you book.
Retreats are every Sunday to Sunday from the 18th of April to October 2021. Check availability here. If you like to join on another day or for a different amount of time just contact us. 
April & May Retreats 20% off
Here's a little of what you'll experience
Yoga, meditation & workshops
We have daily yoga classes in our yoga terrace/shala, and once a week at our beautiful beach platform, which is roughly a 10 minute drive from the center. 
We aim to teach a holistic yoga practice where you can go home with practical tools to slow down and connect to yourself. Generally speaking, we practice a more slow-paced yoga style at our retreat. Depending on the teachers present on your retreat, we have the facilities to offer a range of yoga styles from: hatha, vinyasa, ashtanga, bhakti, aerial, Iyengar, yin and restorative yoga. You will have warm, welcoming, qualified yoga instructors with whom you can chat to regarding your personal yoga practice.
We also offer other inspiring & creative workshops. An example of these include: pranayama (breathwork), ecstatic dance, mantra meditation, Self-Love and Manifestation Workshops, and more.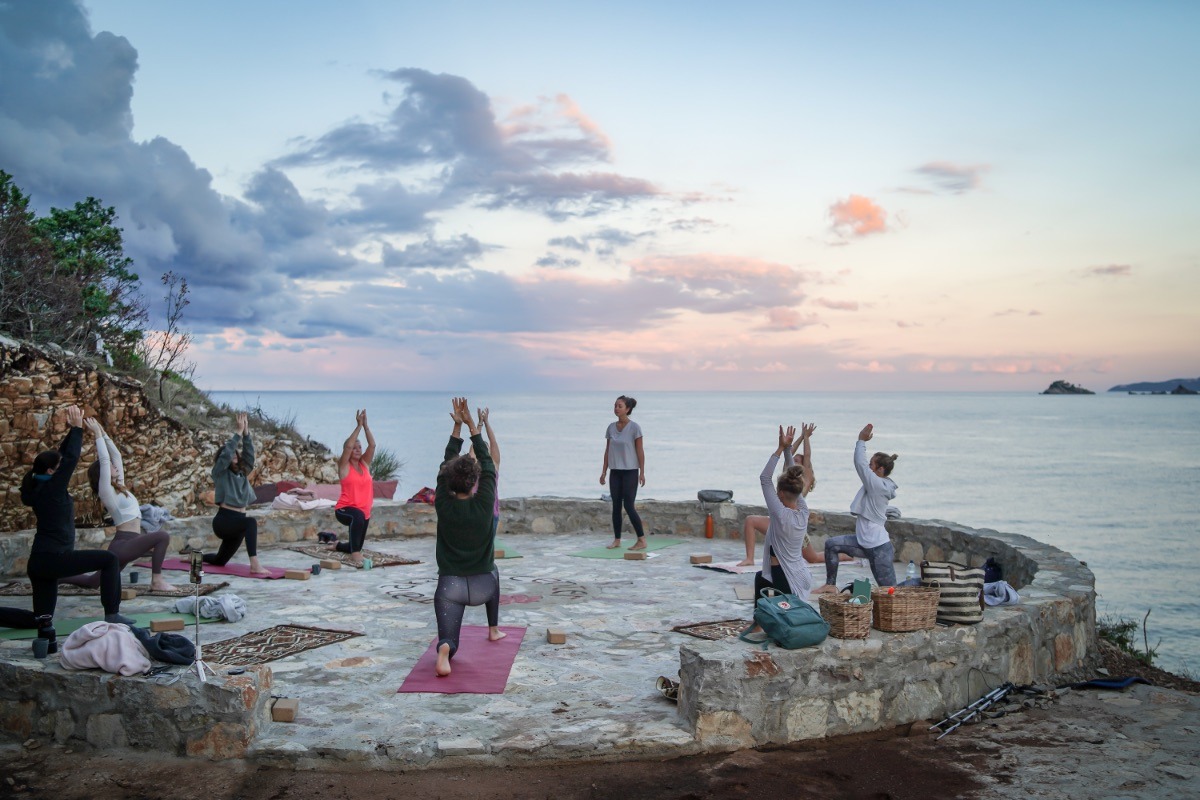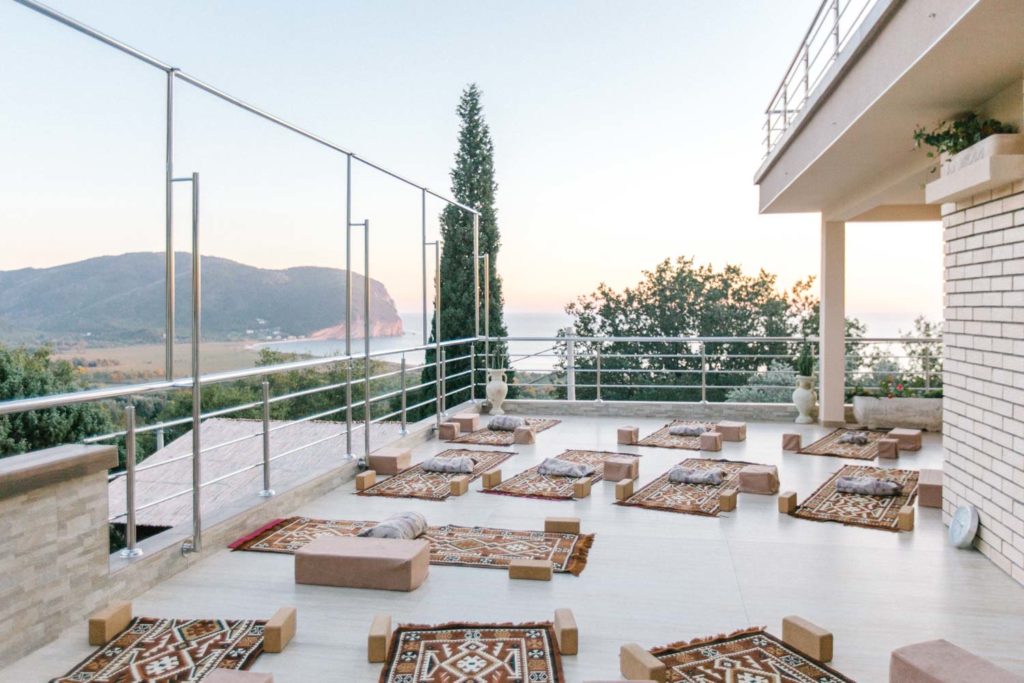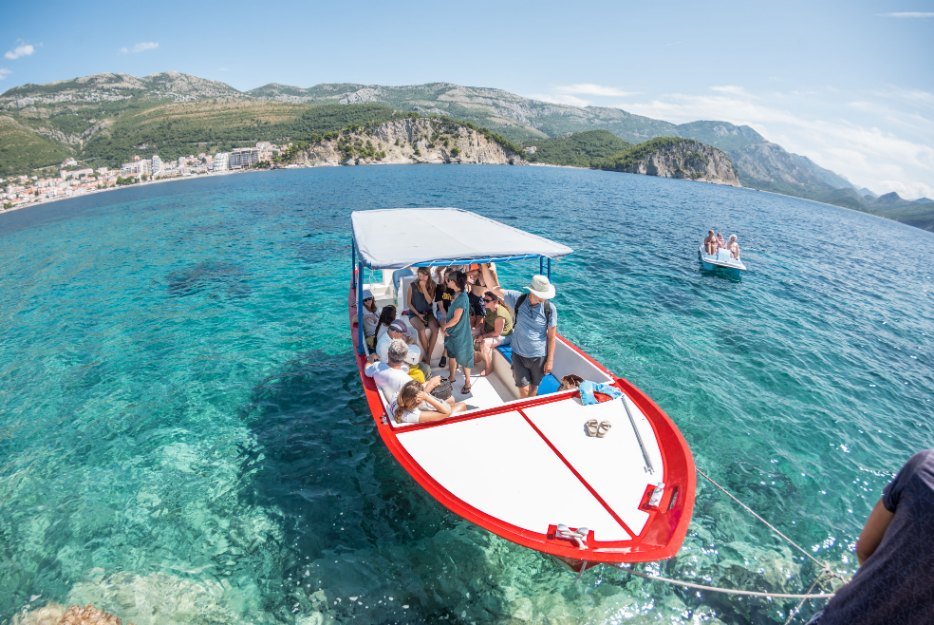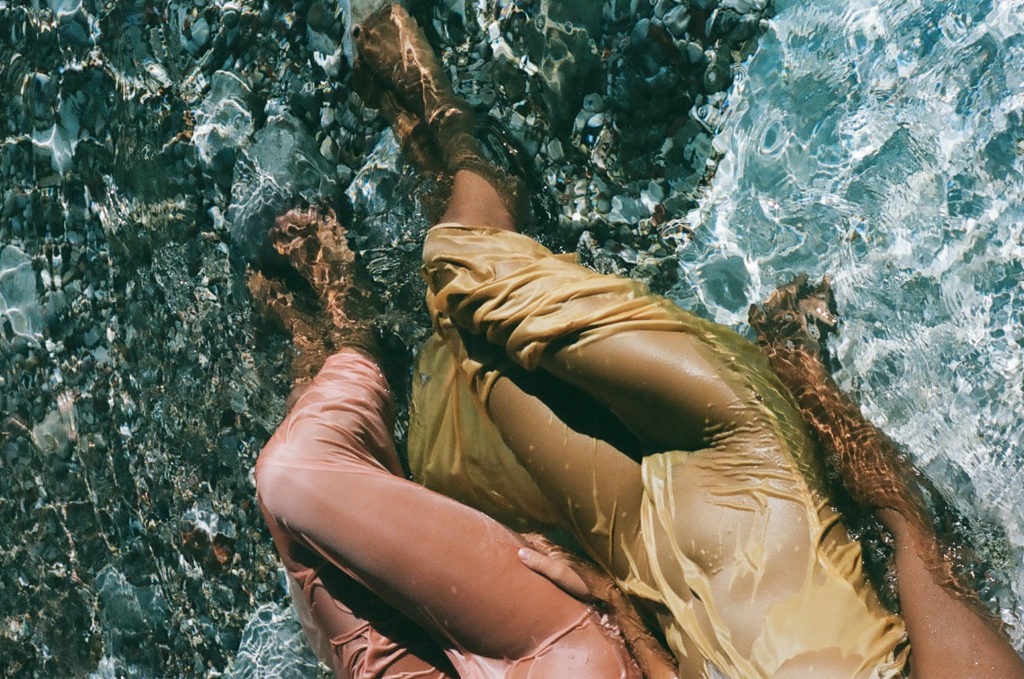 Discovering breathtaking nature
Immerse yourself and explore Montenegro by foot with many walking trails on turquoise coastal beaches, lush hills and valleys, or go for a swim to explore hidden caves. We included these two guided excisions/ 
A private boat tour exploring Montenegro's coastline and visit a tiny uninhabited island topped with a historic church, see coastal caves you can swim in, and stop off at a beach that can only be reached by boat.
The Cliff walk – The walk takes you through the wild forrest and finally leads up to one of Montenegro's most beautiful cliffs with the view of pristine turquoise water underneath you.
7 nights accommodation in our beautiful Villa located in a village between mountains, along with a breathtaking view of the Adriatic sea. The villa is located only a 15-minute walk from the local beach on a steep hill in between the local mountainside houses. 
Sustainability is close to our heart. Our kitchen is vegan, we source fresh water from the mountains, grow food in our organic garden, and we keep our appliances eco-friendly with salt water filtration application, organic sewage systems and solar power.
Complimentary Wi-Fi access (only at certain times in the day encourage digital detox) 
Complimentary Airport shuttle service from Podgorica Airport (TGD) on Sundays at 3 p.m. and leaving Mahakala at 8:30 the following Sunday.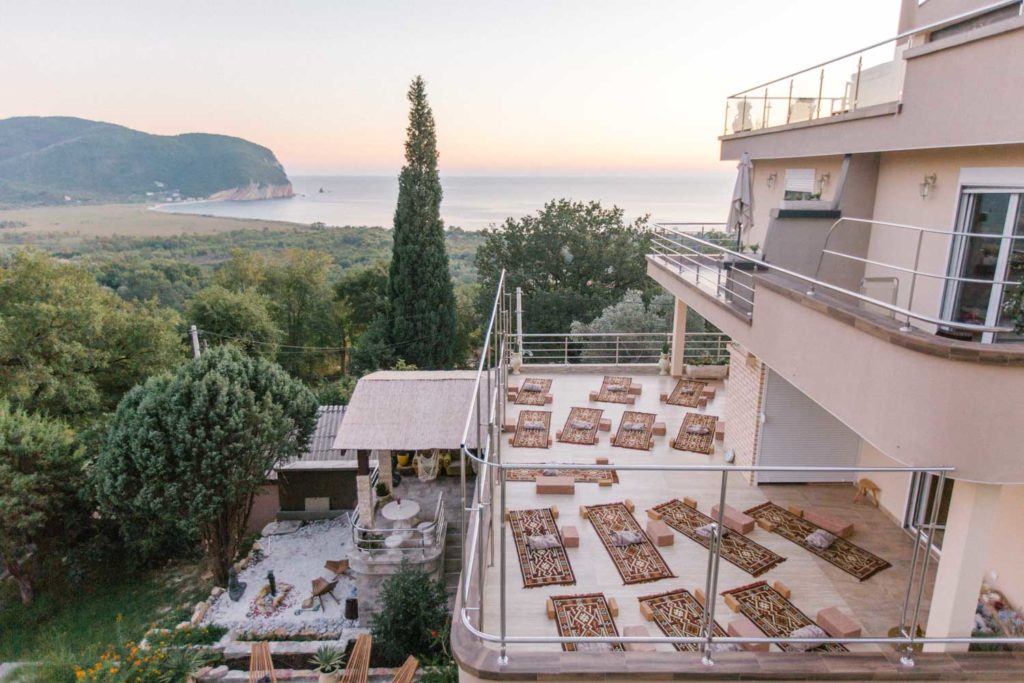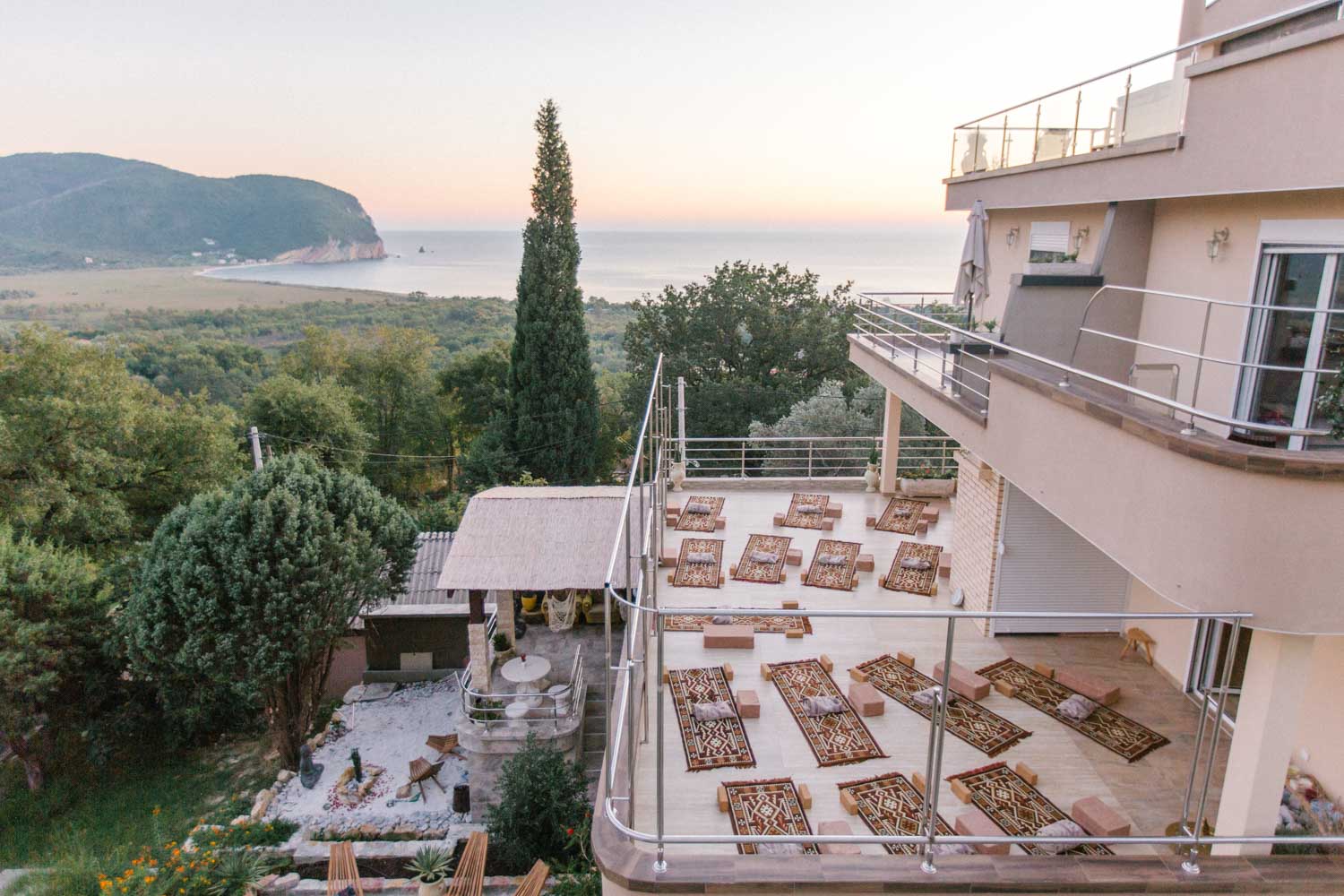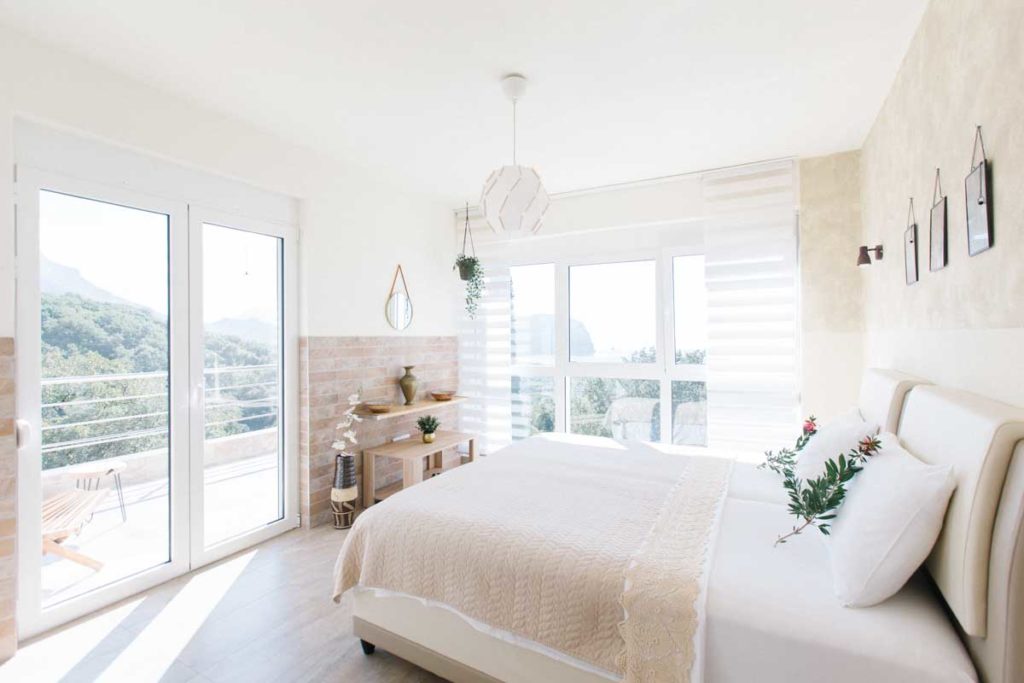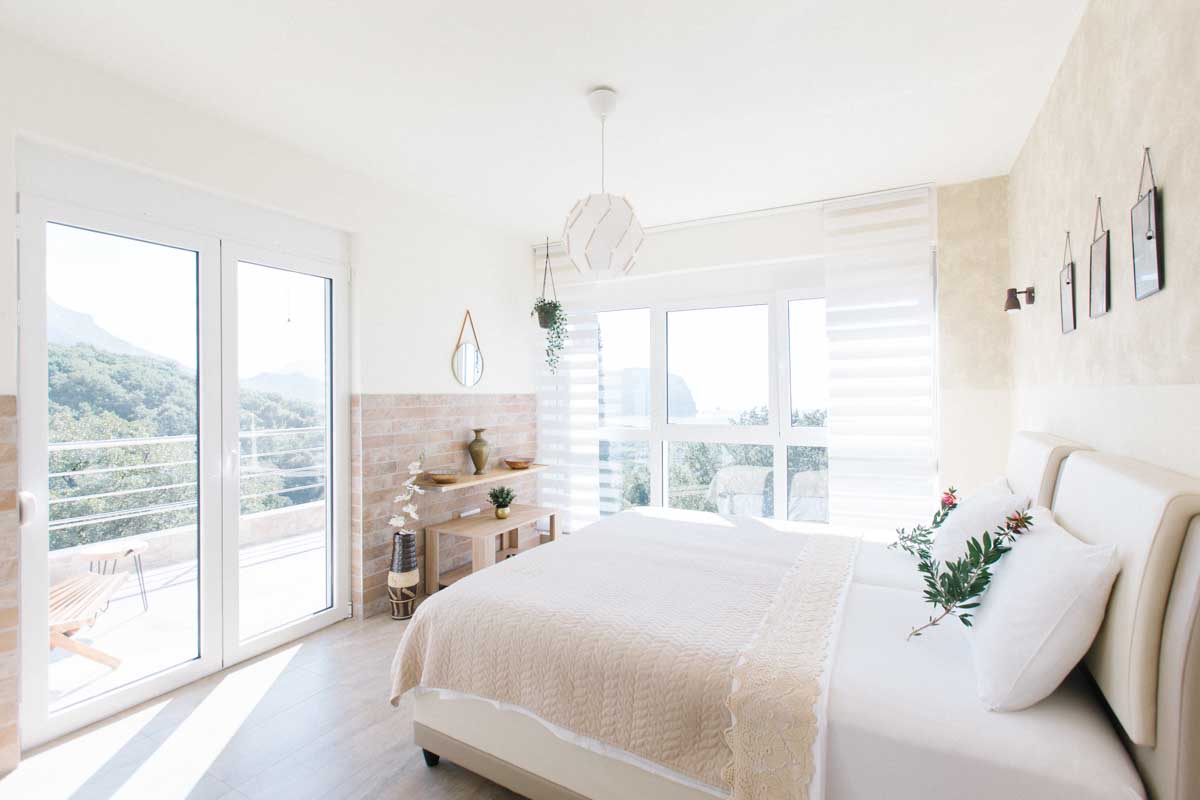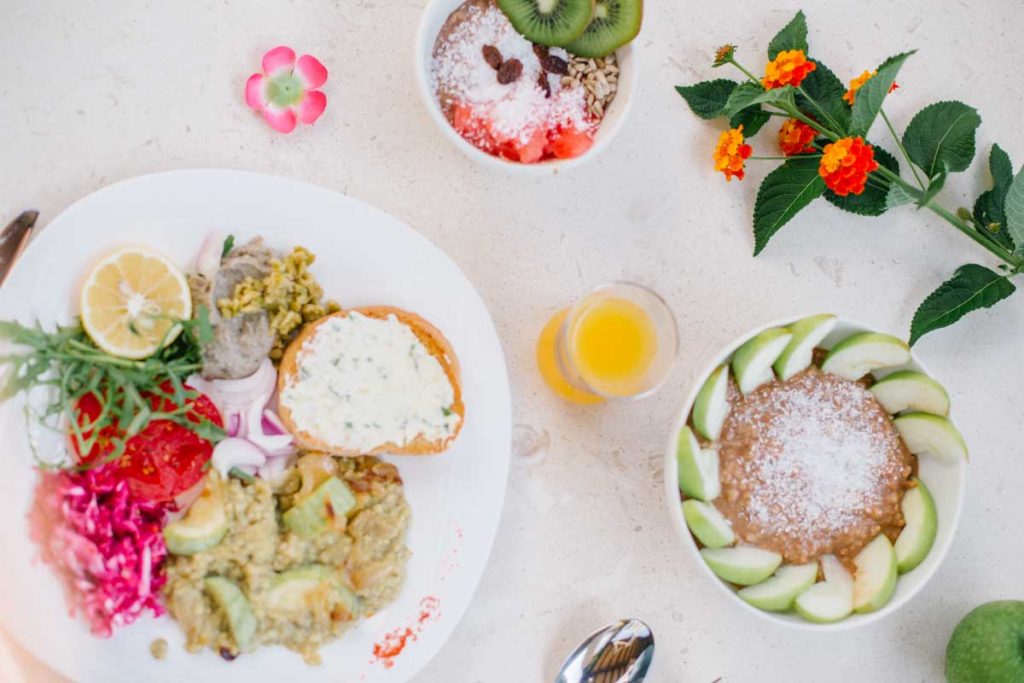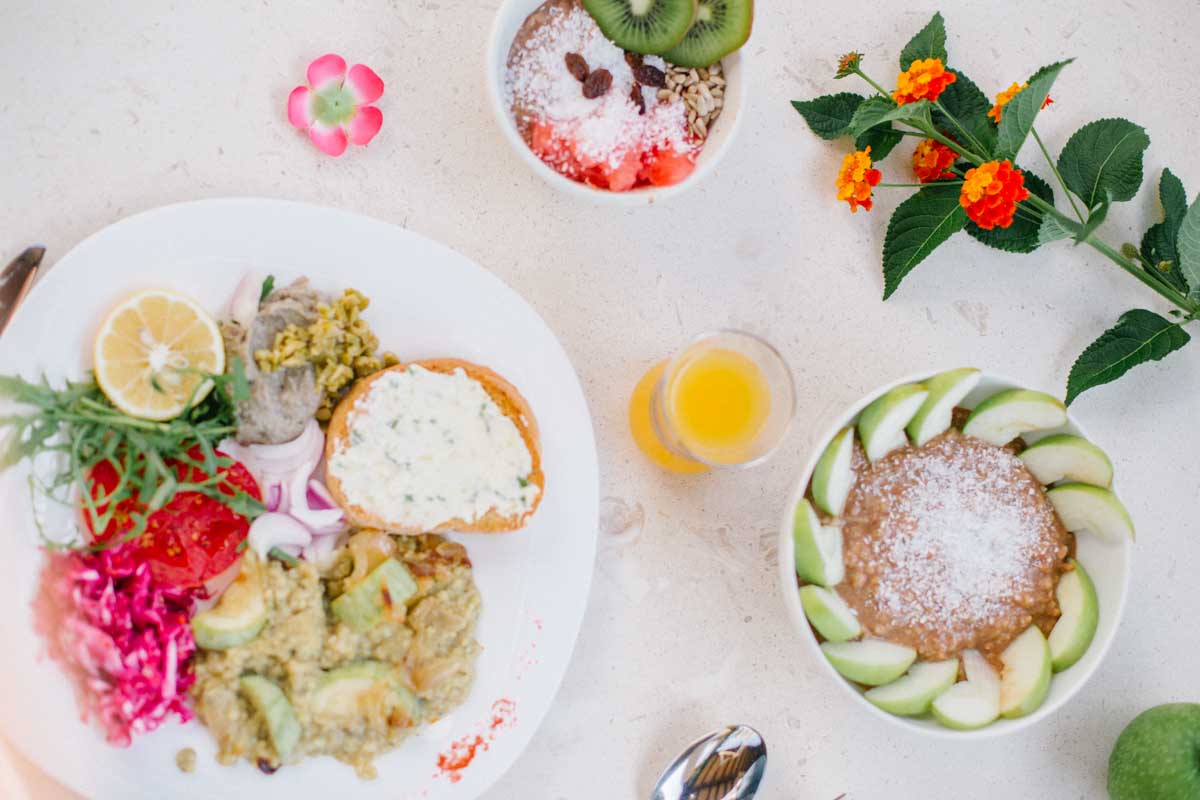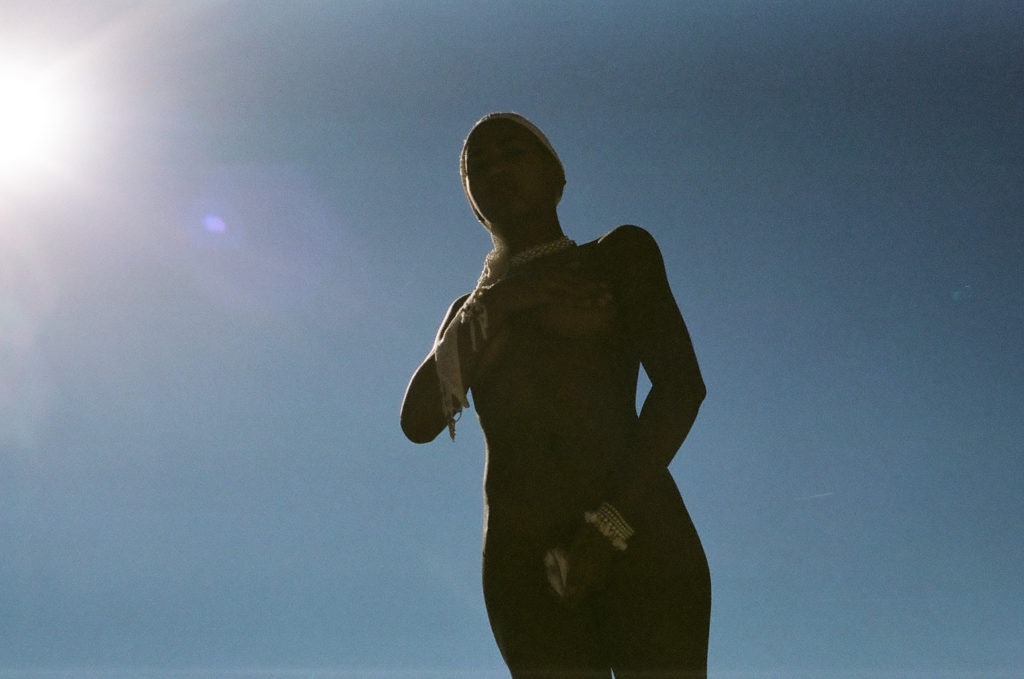 Plant-based cuisine at our Yoga Retreat

Mahakala's delicious vegan food offering is wholesome and varied. From fresh pastries to homegrown veggies, there is something for everyone. There are no detoxes or diet plans, just nutritious food created with love.
2 daily homemade & delicious vegan buffets daily. We use an intermittent fasting program. The benefits include improved brain function, better digestion, skin and strengthened immune system.
Unlimited purified spring water & herbal-infused tea is always available for our guests
Wellness & spa at our Yoga Retreat
Enjoy our free infra-red sauna and relax in a rooftop Jacuzzi surrounded by the mountains and overlooking the ocean.
You will also have the opportunity to add on different individual massage & outdoor bath experiences.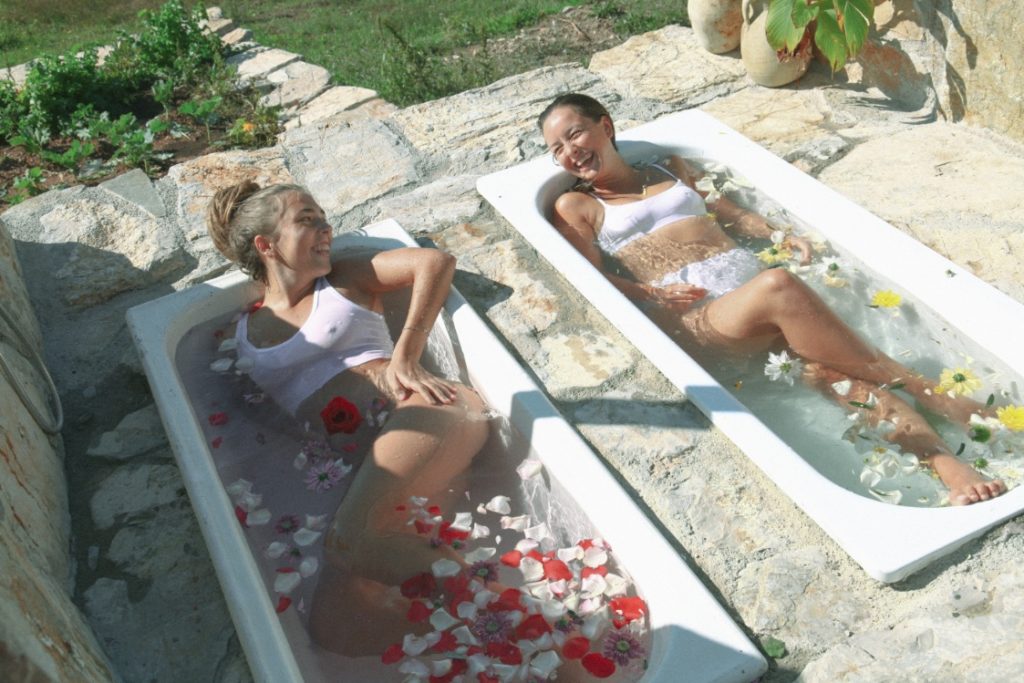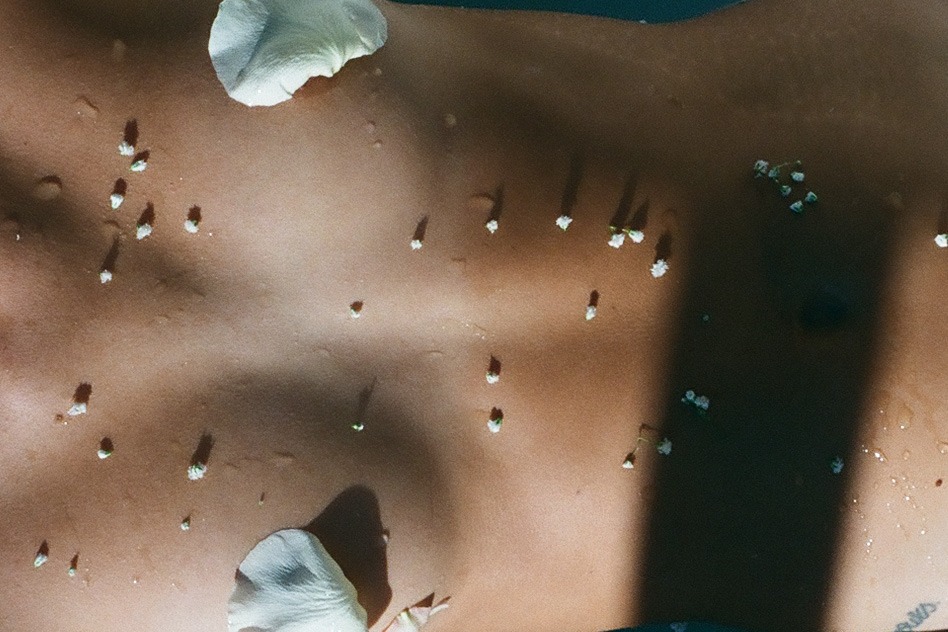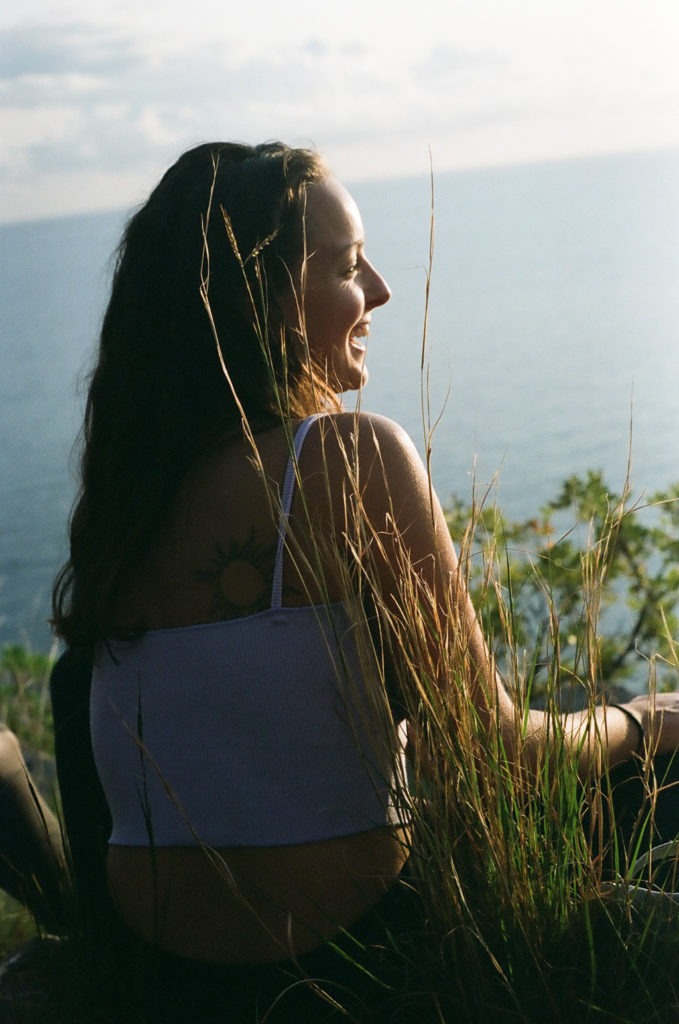 How you feel at the end of the yoga retreat?
Strong and energetic in your body, free from stress and able to step back into your life with new motivation, knowledge and skills to support your health and wellbeing in the long term!
Deeply nourished and relaxed in your body, free from stress and able to step back into your life with new motivation, knowledge and skills to support your health and wellbeing in the long term!
Thoroughly nurtured reconnected and aligned with your highest self having activated the light within and sparked your lust for life. 
We have various teachers come to our retreat each year. Each retreat will have two teachers hosting the week.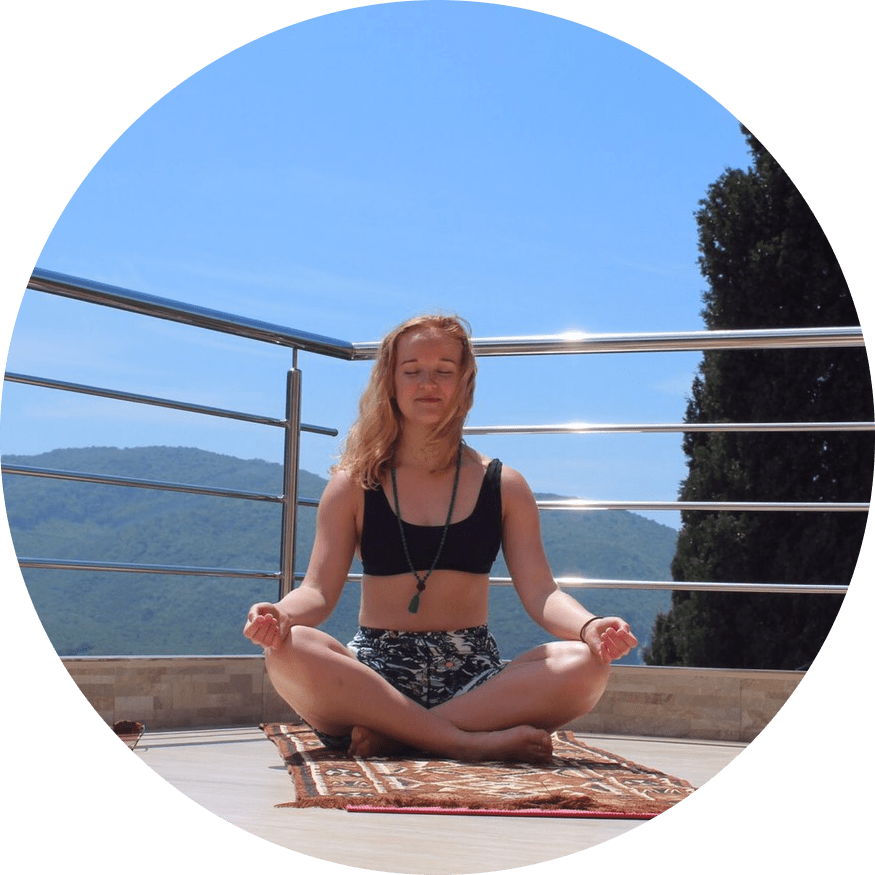 Rhiannon
Head Yoga Facilitator
Facilitator April-June 2021
The welcoming & caring host at Mahakala. Rhiannon teaches thoughtful, compassionate yoga classes that encourage you to connect to your breath, and to really listen deeply to what your body and mind needs.
Trainings: 200hr Ashtanga Vinyasa training, 50hr Yin yoga training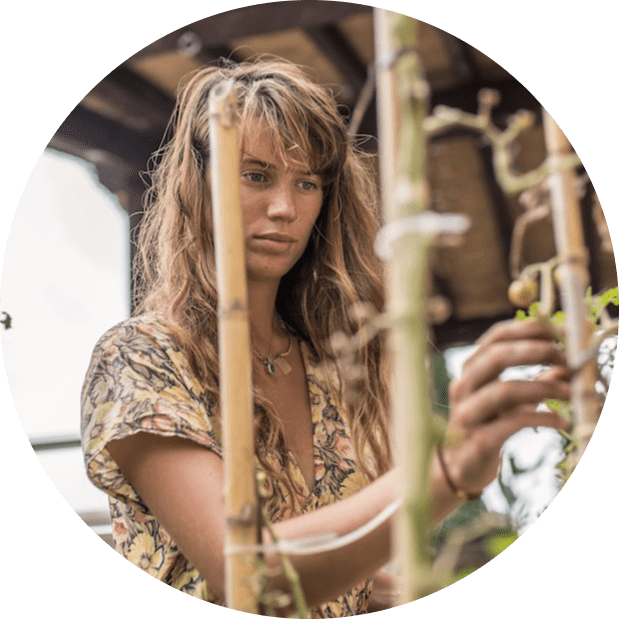 Marijana
Co-founder & Teacher
The loving heart and co-founder of Mahakala. Loves to help connecting people with nature and themselves through yoga, creative workshops and adventures. 
Trainings: 300hr Hatha & Vinyasa Yoga teacher training, 50hr Meditation training, syntropics (sustainable food growing)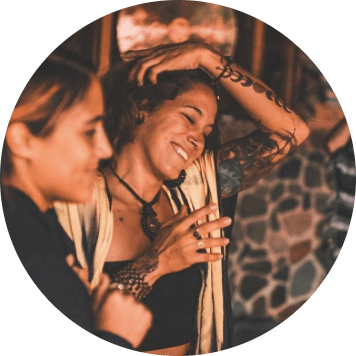 Teaching July 2021
Trainings: 500 Yoga Teacher Training Hatha & Vinyasa, Trauma sensitive Yoga, Power Yoga Training, Yin Teacher Training, Wellbeing Coach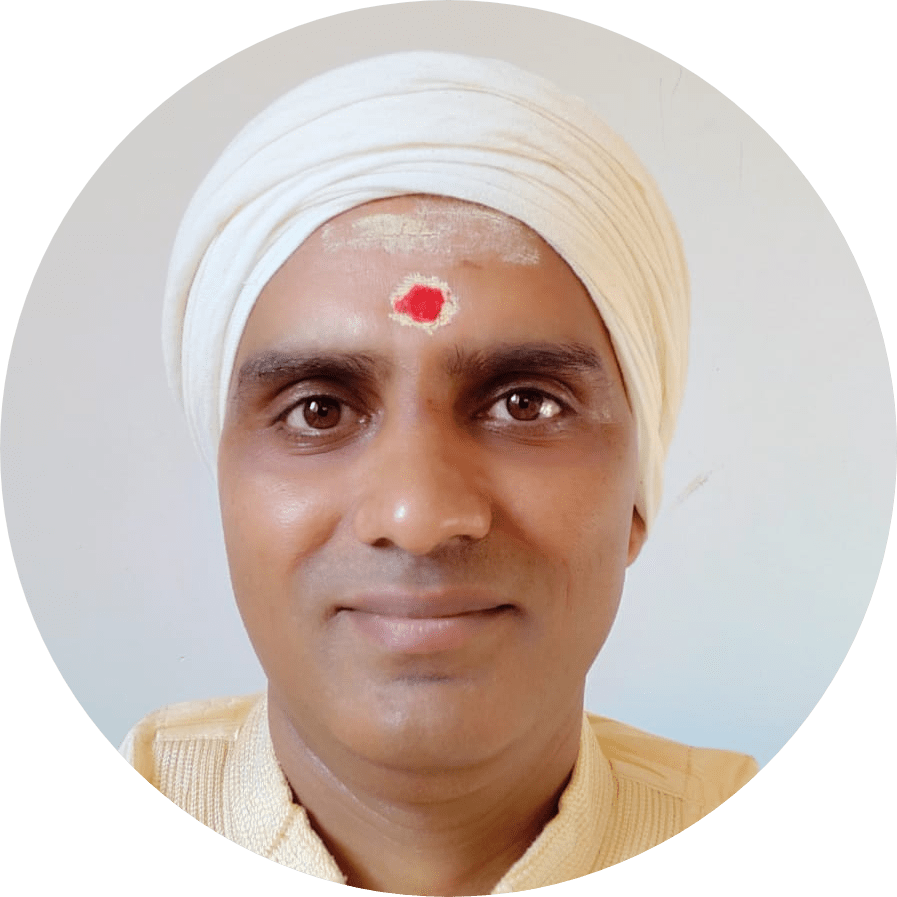 Swami Niraj
Kriya & Sivananda Yogi
Teaching Summer 2021
Swami Niraj has dedicated his whole life studying and living in various ashrams in Inida and teaching Kriya Yoga around the world. He embodies joy and lights up every room he enters. 
Trainings: 1998-2007 Student of Swami Saty Govindanand Sarswati, 2007 Studied at Sivavanada Ashram Rishikesh, 2010 Living Kriya Yoga Ashram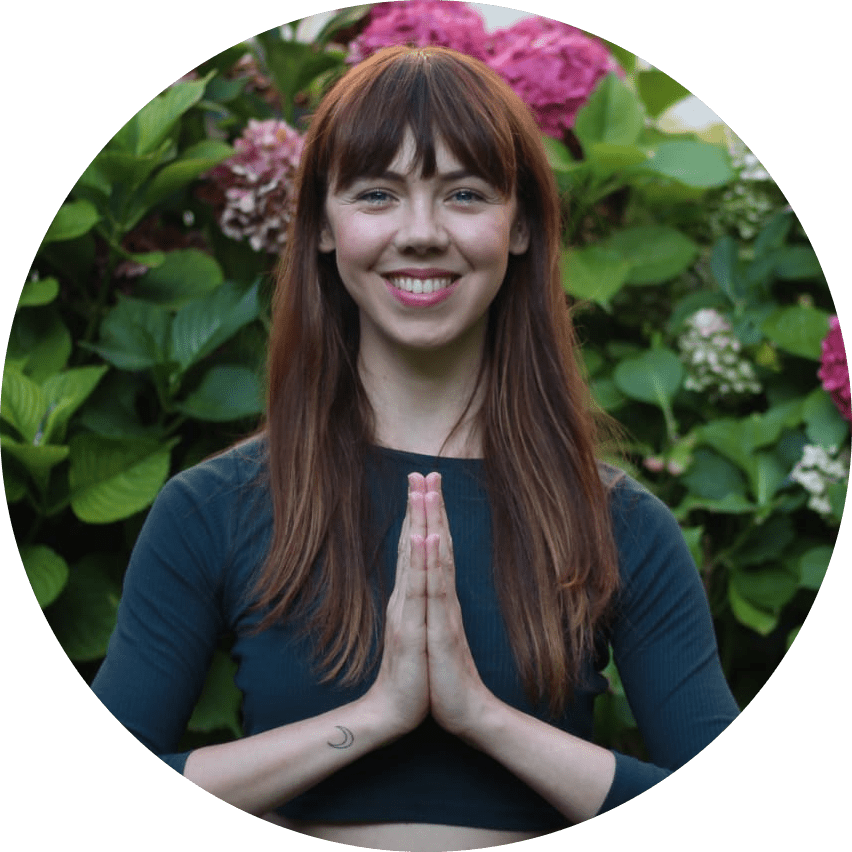 Teaching April 2021
Edita loves to focus on correct alignment and breathing while making the classes fun and spiritually uplifting. She's fond of making people laugh – which can be pretty challenging during the classes!
Trainings: 250hr Hatha Yoga Teacher certificates, 300hr Yoga Teach Training in Yin and Vinyasa Flow
How do our guests feel about our Yoga Retreat?
Small mother-daughter owned non-profit organisation 
Profits go back to local community & eco charities
FREE cancellation and 100% transferable deposit for another retreat in 2021 if your government enforces a travel ban
Bank-level security for transactions. You're safe with us.
Flexible payment. To reserve your spot you only need to pay a 15% deposit.
Reliable customer support. We're here for you throughout the process.
Best Price Guarantee & No hidden fees, the cost is the cost
Frequently asked questions
Is the retreat suitable for beginners?
Yes everyone is welcome to join this retreat, no previous yoga experience is needed. Our teachers adjust the practice to all levels. It is a perfect retreat for getting an insight what yoga really is and getting a taste for many different styles.
What airport do I fly into?
Please book your flight to arrive at Podgorica Airport (TGD). There is one free shuttle service from Podgorica Airport (TGD) on Sundays at 3 p.m and leaving the following Sunday from Mahakala Center at 8:30 a.m. There is only one shuttle per week.
If you not able to fly into Podgorica there is also Tivat airport which you can take a taxi from to our center for around 30 euros or a cheaper bus.
What should I bring with me?
Here is also a packing list that you might find helpful when getting ready for the retreat ahead:
Closed suitable shoes for walking/hiking
Comfortable clothes for yoga and other activities
Swimsuit if you want to go swimming (we also have a Jacuzzi)
Journal
Toiletries
Sunscreen and mosquito repellent 
Sunglasses
Rain jacket (in case it happens to rain)
What if I have to cancel the retreat?
We have made a 100% refund cancellation policy. Due to the corona epidemic we have made a extra flexible booking policy to  make your booking as stress free as possible. If you have to cancel the deposit is refundable 10 days before arrival for retreat credit or full refund. If you have to cancel due to a corona related reason less 10 days before your retreat start date we will refund it in retreat credit. 
What is included in the retreat? Does the price include everything?
Our prices are our full inclusive package. What is included in all our retreats: 
7 nights accommodation
Daily yoga and meditation classes
2 daily delicious vegan buffets
Guided nature excursion (boat tour) 
Sunset Guided Nature walk
Beach yoga sessions
Rooftop jacuzzi & infrared sauna
Variety of inspiring workshops
Pre and post retreat support from our team
Wifi connection at certain times of the day
What if I miss the Sunday airport shuttle bus?
If you can't make it to our shuttle or would like to get a taxi instead, we recommend contacting Mr Perovic +382 69 612 010 he is a great driver who will take you for 35 euros from Podgorica Airport straight to our center (you can contact him on WhatsApp). He can also do pick ups from other places and airports (e.g Tivat Airport or Dubrovnik Airport in Croatia). If you taking a bus to our center there is a bus stop in our town called Buljarica and our neighbouring town Petrovac. 
What time of the year is the best to come?
June, July, and August are the hottest months, and typically busier with tourists and as we live in a seaside town there will be more noise level in these periods. 
If you want more seclusion come in the off peak times like April, May, October & November. But in these periods the weather can sometimes be rainy.
September is our favourite time of the year with clear blue skies, lots of warm weather and not so many tourists.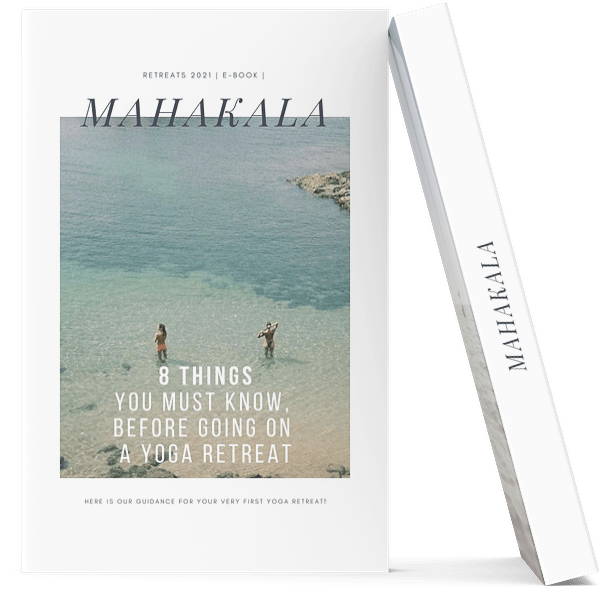 But before you get started read our free e-book '8 Things You Must Know Before Going on a Yoga Retreat'
You'll discover some of the most insightful yoga retreat secrets, how to prepare & what to pack a yoga retreat, how to make the most out of the experience and much more..
*By providing your email address you consent to receive educational and inspiring content from us!